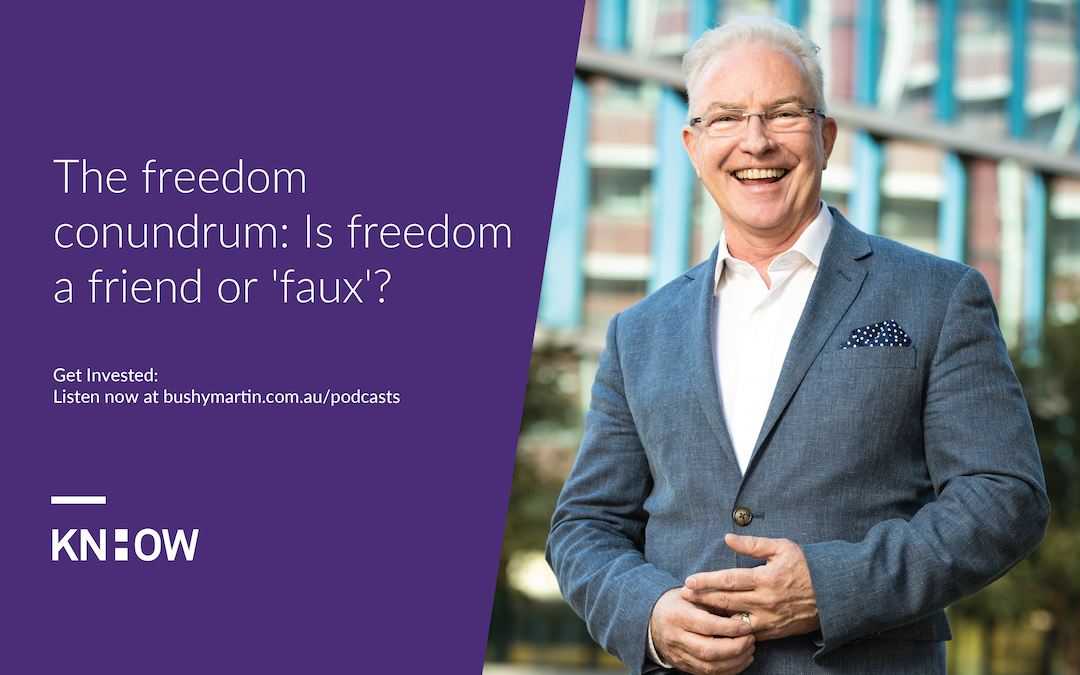 What does freedom mean to you? How much freedom do you have and enjoy? Freedom, fulfilment and happiness seem to be what we are all chasing – but what does freedom really mean?
Freedom for me is having the choice to do what I like, when I like, where I like with who I like.
It is about choice.
On one hand, we have never had so much freedom of choice. But at the same time, our level of perceived happiness seems to be decreasing and there has never been a higher growth in the incidence of anxiety and depression.
So today I want to explore this conundrum in some detail, drawing on Barry Schwartz's excellent observations and insights from his book 'The Paradox of Choice – Why More is Less', and share some strategies on how you can fully enjoy your freedoms without suffering some of the apparent side effects.
Listen to this episode now and subscribe via Apple Podcasts, Spotify, PlayerFM, search Google Podcasts or the player below. 
Get Invested is the podcast dedicated to time poor professionals who want to work less and live more. Join Bushy Martin, one of Australia's top 10 property specialists, as he and his influential guests share know-how on the ways investing in property can unlock the life you always dreamed about and secure your financial future.
Remember to subscribe on your favourite podcast player, and if you're enjoying the show please leave us a review.
Find out more about Get Invested here 
Want to connect with Bushy? Get in touch here

Podcast produced by Apiro