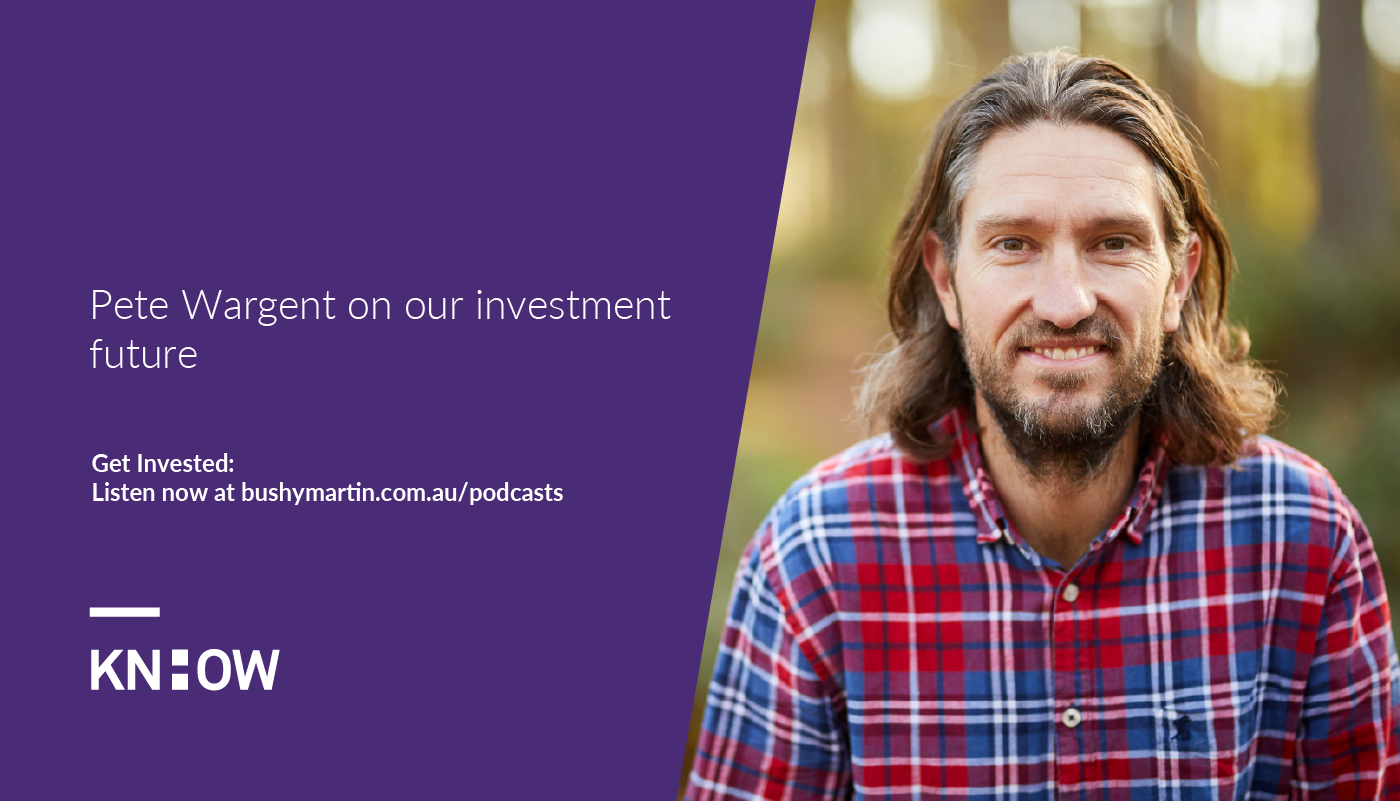 How are you going to protect and invest your hard earned money moving forward? What does the future hold?
Listen to this episode now and subscribe via Apple Podcasts, Spotify, PlayerFM, search Google Podcasts. 
To give you a clearer picture on what is likely to happen as we emerge from the global pandemic, I'm joined this week by Get Invested regular Pete Wargent – one of Australia's top investment experts and the best person I know fully understands the global scene and appreciates the machinations of the economy, the share market and property markets – a very rare combination. 
When Pete talks, I listen – his independent, objective and forward looking insights are second to none.
Now, if you want to find out if property is for you or how do to property and your finance better, because property really is a game of finance, so that you can protect and optimise your situation in the times ahead, join me on one of my regular Freedom Flight live zoom sessions where I summarise all of the gold from my step by step guide to financial freedom detailed in my book The Freedom Formula – just click here https://knowhowproperty.com.au/freedom-fighters to book in a time that suits you and I look forward to talking with you personally.
The 'Why invest?' sessions are live and free, they are intimate and interactive – it's about giving you inspiration and information without pressure so you can decide what the best way forward is for you.
And if you're already on the hunt for good property opportunities, head across to Pete Wargent's Buyers Buyers site at www.buyersbuyers.com.au. Not only will you get free access to property reports on properties right across the country, but you'll also be able to tap into an affordable panel of buyers agents that gives you access to find and negotiate the purchase of every property and every suburb in the country.
Listen to this episode now and subscribe via Apple Podcasts, Spotify, PlayerFM, search Google Podcasts or the player below. 
Get Invested is the podcast dedicated to time poor professionals who want to work less and live more. Join Bushy Martin, one of Australia's top 10 property specialists, as he and his influential guests share know-how on the ways investing in property can unlock the life you always dreamed about and secure your financial future.
Remember to subscribe on your favourite podcast player, and if you're enjoying the show please leave us a review.
Find out more about Get Invested here 
Want to connect with Bushy? Get in touch here

Podcast produced by Apiro