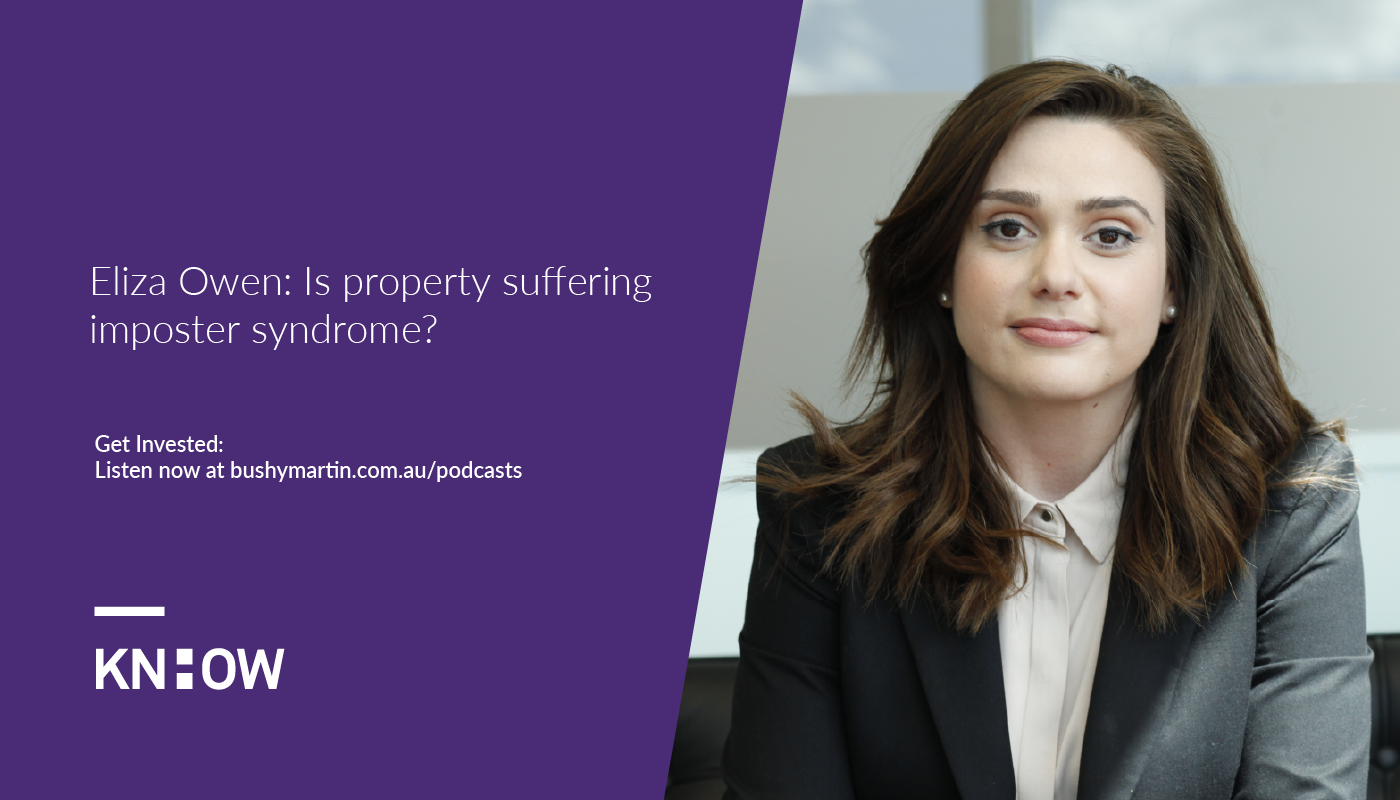 Eliza Owen, Head of Australian Research at CoreLogic Australia and leading economic and property commentator joins Get Invested to talk about imposterism in Australia's property market, economics, key data indicators and so much more.
Listen to this episode now and subscribe via Apple Podcasts, Spotify, Google Podcasts or PlayerFM . 
CoreLogic is Australia's leading and most extensive property data house. The CoreLogic Research team has a reputation for excellence when delivering analysis and insights on the Australian property and construction markets and key factors affecting the real estate, banking and finance, construction and risk industries.
Eliza is a property market analyst. She holds a first class honours degree in economics, she's a TEDx speaker and continues to be a regular economic and property commentator across the media.
Eliza has a wealth of experience in property data analysis and reporting. She worked as an economist at Residex, a research analyst at Domain Group and previously as the commercial real estate and construction analyst at CoreLogic.
She specialises in descriptive and inferential data analysis, data visualisation and framing data trends with broader economic concepts.
Alongside her career in property data and research, Eliza is passionate about explaining economic concepts to broader audiences. 
Her market briefings are always data-rich, insightful and compelling, as you're about to find out!
During our deep dive today on the future of property in the medium term, you'd be excused for thinking that property is suffering from imposterism. Because despite continued doubt about the performance of property in the mainstream media, Eliza quantifies the bright future for property and the evidence based drivers that are creating a rare window of growth opportunity.
Eliza answers a range of your property questions, including:
Why not leave economics to the economists?

How do we make economics sexy and engaging for everyday Aussies?

How can we improve housing affordability?

What are the biggest mistakes that people make around property and property data?

How important is property data to making better property decisions?

What are the best leading (vs lagging) property data indicators to focus on?

What property data can be misleading?

Are there any dangers in relying on median values and percentage value increases in interpreting property data?

What is the Latest Core Logic Home Value Index Report telling us in terms of:

Cities versus regions? 

Houses vs units?

Will the Sellers market continue?

Rental movements? 

And we conclude with a great discussion on what is likely to happen with property in the short to medium term and what are the implications?
And If you want to get a copy of the latest Core Logic Home Value Index Report to help you make better property and investment decisions, just click on this link.
This is another great wide ranging and very insightful conversation so please enjoy the enlightening thoughts of Eliza Owen.
Listen to this episode now and subscribe via Apple Podcasts, Spotify, PlayerFM, search Google Podcasts or the player below. 
Get Invested is the podcast dedicated to time poor professionals who want to work less and live more. Join Bushy Martin, one of Australia's top 10 property specialists, as he and his influential guests share know-how on the ways investing in property can unlock the life you always dreamed about and secure your financial future.
Remember to subscribe on your favourite podcast player, and if you're enjoying the show please leave us a review.
Find out more about Get Invested here 
Want to connect with Bushy? Get in touch here

Podcast produced by Apiro