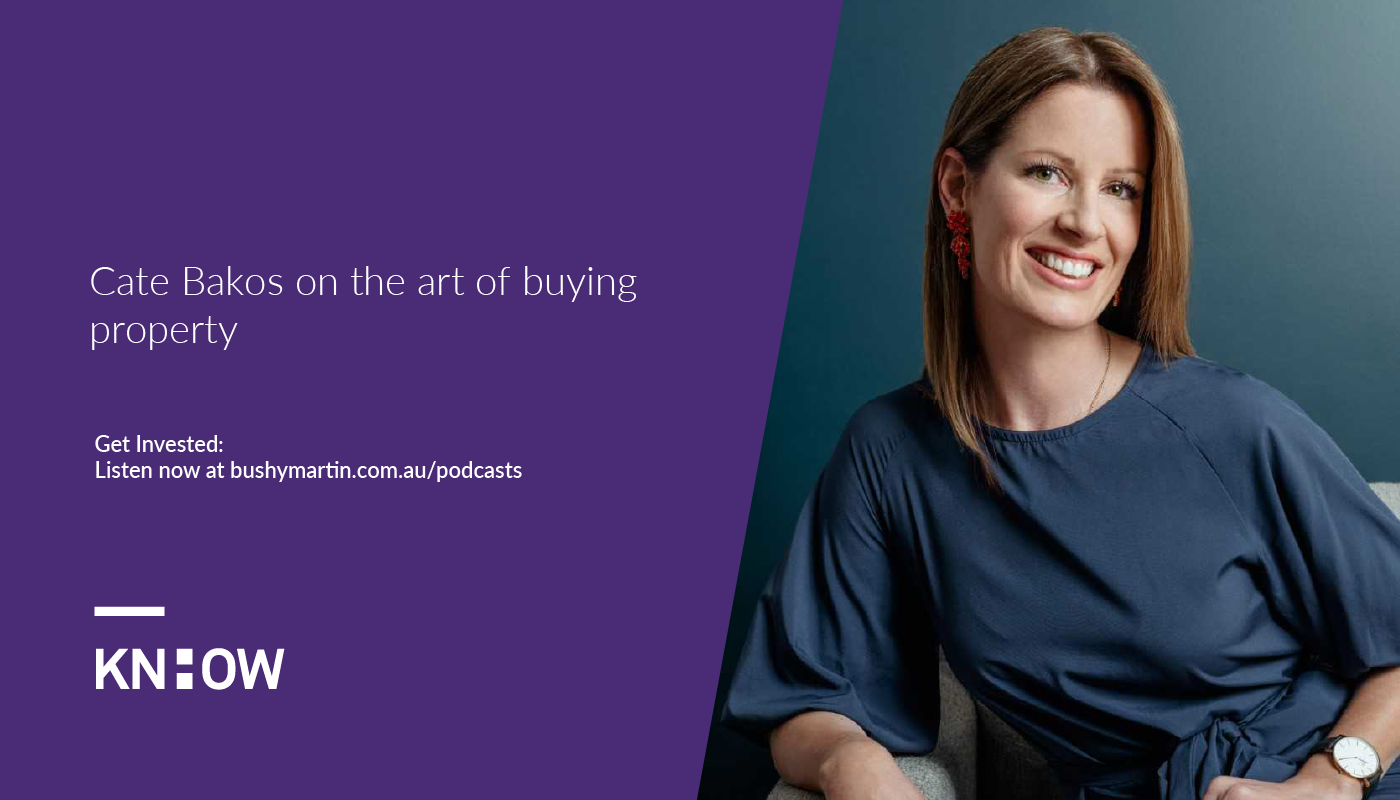 Cate Bakos unpacks the power of negotiation and its importance in the property buying process.
Listen to this episode now and subscribe via Apple Podcasts, Spotify, Google Podcasts or PlayerFM . 
Cate is currently the President of REBAA, author of Successful Property Investment which features 48 real life adventures for readers to digest and glean actionable tips.
Cate owns and operates Cate Bakos Property; a boutique and independent Melbourne Buyers Agency firm where her extensive asset-selection experience in Melbourne metro suburbs and Victorian regional markets provides unique benefits to her clients.
And Cate is a recognised, award winning performer. In addition to winning YIP Magazine's Buyers Agent of the Year Award in 2018, Cate was a finalist in both 2019 and 2013 for the Telstra Business Woman of the Year, and the National Winner of the Buyer's Agent of the Year for Sterling Publishing in 2013. Cate is also a co-host on the podcast series, The Property Planner, Buyer and Professor and you can connect with her at catebakos.com.au.
In this episode you are going to get many important insights as Cate answers all of your questions in relation to where, what and how to buy a property, including:
What are the keys to successfully buying a property?

What are the biggest mistakes that people make around buying property?

What are the biggest risks that you need to consider in relation to buying property?

How can you eliminate the stress around buying property?

What does a buyers agent do? 

What separates a good buyers agent from an average one?

What should you look for when selecting a buyers agent? 

Where can you find a buyers agent that is best suited to you?

What are the reasons and barriers why only a small number of property buyers engage buyers agents?

And we conclude with what she believes is likely to happen with property in the short to medium term and where are the opportunities for you
Enjoy the chat!
Listen to this episode now and subscribe via Apple Podcasts, Spotify, PlayerFM, search Google Podcasts or the player below. 
Get Invested is the podcast dedicated to time poor professionals who want to work less and live more. Join Bushy Martin, one of Australia's top 10 property specialists, as he and his influential guests share know-how on the ways investing in property can unlock the life you always dreamed about and secure your financial future.
Remember to subscribe on your favourite podcast player, and if you're enjoying the show please leave us a review.
Find out more about Get Invested here 
Want to connect with Bushy? Get in touch here

Podcast produced by Apiro