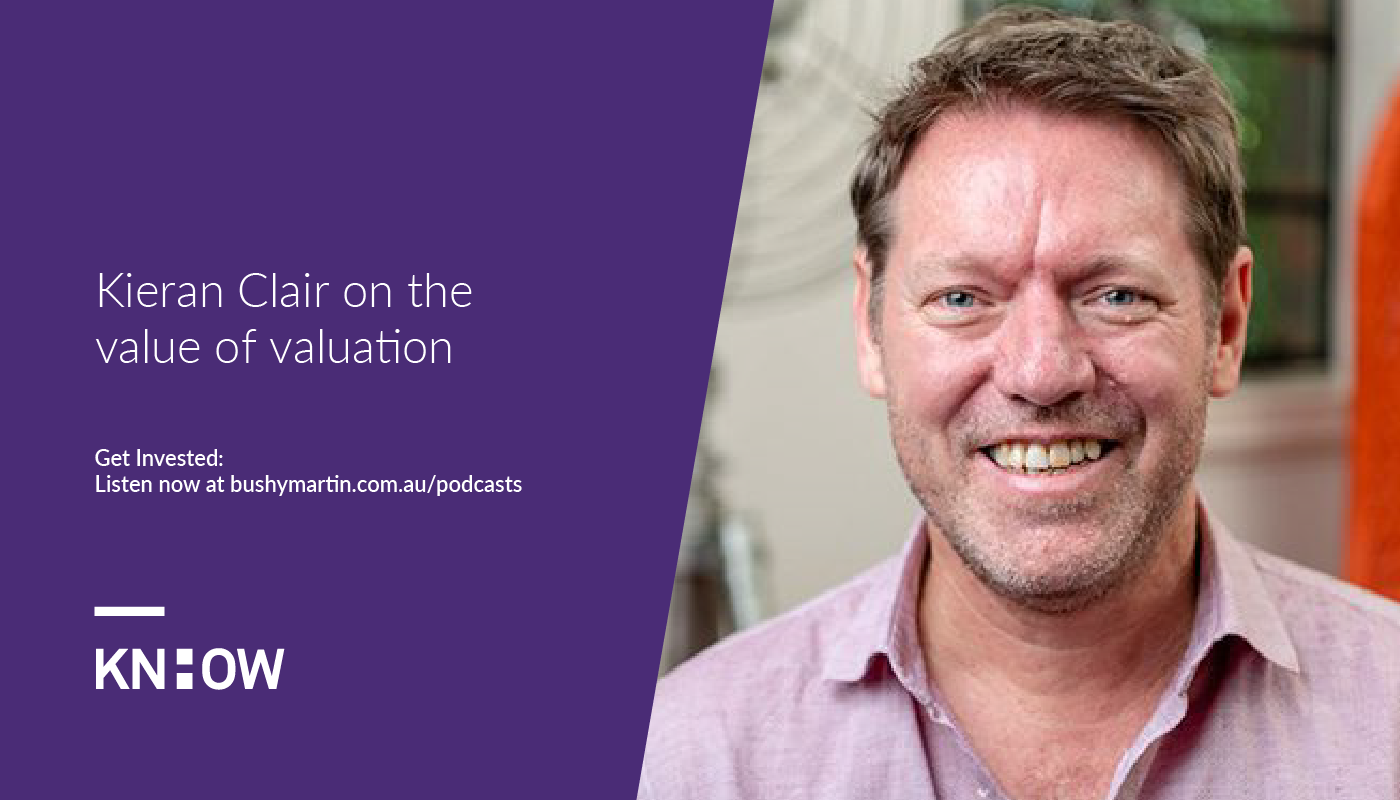 Property valuer and property media expert Kieran Clair reveals the valuation secrets that will help you make the best investment decisions using your head, and not your heart.
Listen to this episode now and subscribe via Apple Podcasts, Spotify, Google Podcasts or PlayerFM . 
As a property investor, your biggest assets are equity and borrowing capacity. So property valuations are absolutely critical to property investors to grow their portfolios and have success.
But why do we see such wide variation in valuations between buyers, agents and even among professional valuers? On a $500,000 property it's not uncommon to see an $80,000 variation across two or three different bank valuations.
This is because we live in the time of rational tangible measurement, where you don't necessarily want to be right, but you fear being wrong, so this reduces everything to the lowest arse-covering denominator and builds in conservatism.
So if you want to be successful as a property investor, you need to start thinking like a professional property valuer – with your head rather than your heart.
And there is no better person to help you with this than our guest Kieran Clair.
Kieran had over two decades of hands on experience as a property valuer and investor with one of Australia's leading valuation companies, before becoming an award-winning journalist. 
He's the former editor of Australian Property Investor magazine, a national board member of the Property Investors Council of Australia (PICA) and he's a regular commentator on property markets across radio, television, print and digitals outlets.
Kieran helps other property experts grow their influence as co-founder and director of Bricks & Mortar Media – a business that helps create content and media opportunities for some of Australia's best known and most prolific property personalities and organisations.
In our engaging discussion, Kieran reveals:
How property valuers think and the set of rules that they have to operate under.
He outlines the 'carn' defence. 
We chat about what approaches you need to adopt in relation to valuations.
He demystifies and debunks some of the perceptions of property valuers and the media.
And much more.
Given the importance of thinking like a property valuer to your investment success, Kieran provides a rare behind the scenes view of the world of valuation and unpacks all of the key valuation ingredients that will be important to you in the future.
And if you want to hear more from Kieran and other property industry leaders on all of the tips and tricks to successful property investment, join me every week on Australia's longest running and most popular property show, Real Estate Talk at www.realty.com.au. 
Before we get into today's enlightening chat with Kieran, if you're ready to find out how investment can support your growth goals and create the life you were meant to live, join me in our unique KnowHow Property Freedom Flight program, where I'll personally guide you through my proven process for property investment success.
To book your ticket or find out more, click here.
Listen to this episode now and subscribe via Apple Podcasts, Spotify, PlayerFM, search Google Podcasts or the player below. 
Get Invested is the leading weekly podcast for Australians who want to learn how to unlock their full 'self, health and wealth' potential.
Hosted by Bushy Martin, an award winning property investor, founder, author and media commentator who is recognised as one of Australia's most trusted experts in property, investment and lifestyle, Get Invested reveals the secrets of the high performers who invest for success in every aspect of their lives and the world around them.
Remember to subscribe on your favourite podcast player, and if you're enjoying the show please leave us a review.
Find out more about Get Invested here 
Want to connect with Bushy? Get in touch here

Podcast produced by Apiro