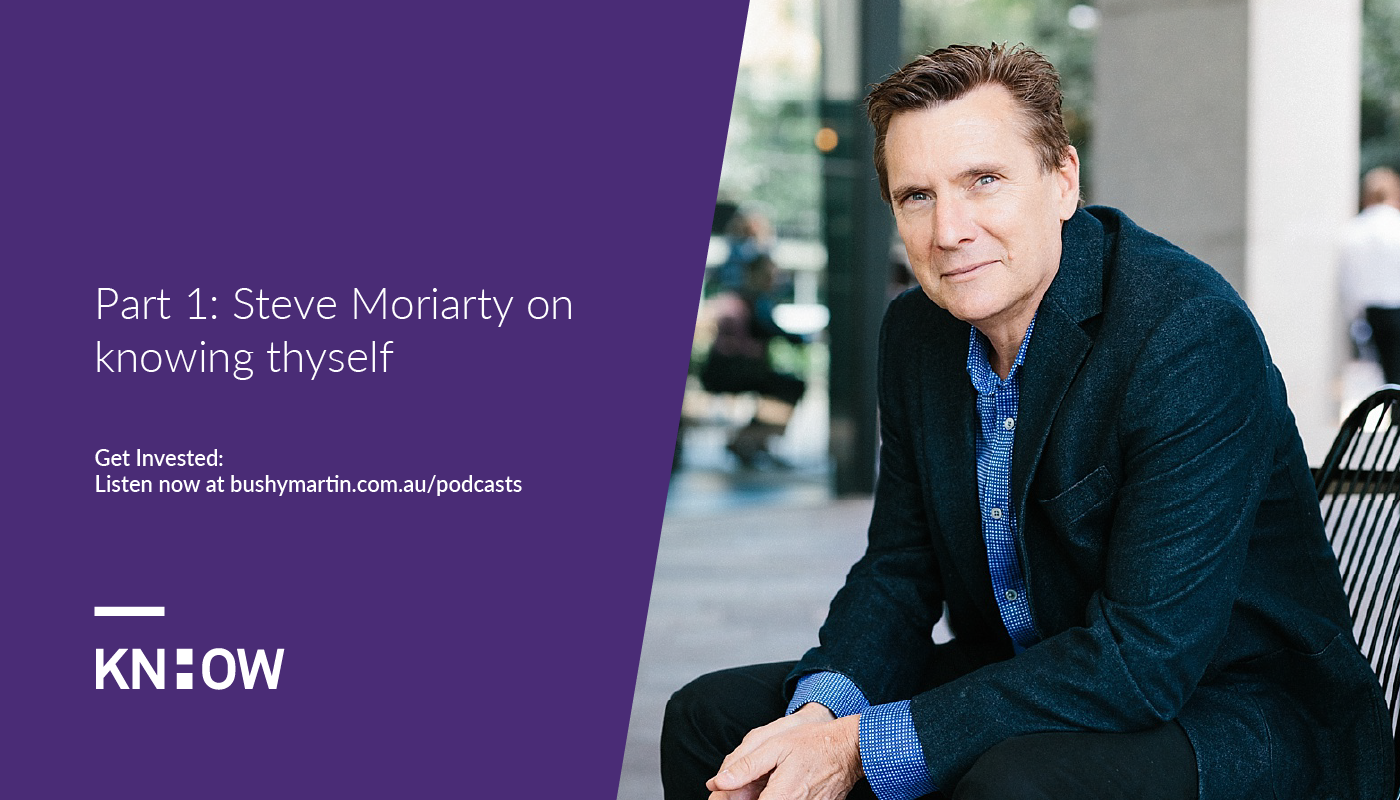 What type of person are you? What is your personality type? And how does it influence your investing? 
Listen to this episode now and subscribe via Apple Podcasts, Spotify, Google Podcasts or PlayerFM . 
As an investor, Steve Moriarty says your personality is critically important and you really need to know yourself.
For over 20 years, Steve has been a highly successful full time private investor. He's the founder and Wealth Coach at Next Level Wealth, a podcast host, author and former political adviser. 
As you'll hear in our great conversation, he also has an incredible wealth of knowledge of economic theory and policy and how this impacts on your investment strategy.
But it all revolves around knowing yourself and your personality type so that you can then construct an investment style and systematic plan that plays to your strengths and protects yourself from your weaknesses and emotional limitations.
To identify your personality type, jump on www.truity.com or www.crystalknows.com to take their quick and easy free questionnaire to find out who you really are. In the context of my belief that sustainable success lies at the intersection of self, health and wealth, then knowing thy self is foundational and critical to your success because it enables you to see things as they are not as you choose to see them, and you're able to play to your strengths and compensate and overcome your weaknesses to ensure you go the distance in your investment journey.
Now as a special bonus for Get Invested listeners, once you've confirmed which of the personality types you fall into, you can email Steve directly steve@gonextlevelwealth.com.au to get your free personality type assessment and a related investment roadmap that's tailored to your specific personality type.
Steve also talks about this in much more detail in his excellent book, Low Rates, High Returns.
And if you like what you've heard and read, Next Level Wealth's uniquely tailored investment coaching program may be just what you've been looking for. Now Steve's coaching program isn't for everyone. But If you're seeking financial freedom, have an abundance mindset and want total control over your financial outcomes, then this program could be the right fit. 
In the same vein, if you're ready to take the bull by the horns and get started on your property investment journey, grab yourself a free copy of my award winning intro book Get Invested by jumping on https://bushymartin.com.au/books – you can get the ebook version at no cost. And if you like what you read then you can upgrade to the full Freedom Formula book that gives you the detailed keys on why, what and how you need to invest to achieve your ultimate lifestyle goals and get your precious time back.
Listen to this episode now and subscribe via Apple Podcasts, Spotify, PlayerFM, search Google Podcasts or the player below. 
Get Invested is the leading weekly podcast for Australians who want to learn how to unlock their full 'self, health and wealth' potential.
Hosted by Bushy Martin, an award winning property investor, founder, author and media commentator who is recognised as one of Australia's most trusted experts in property, investment and lifestyle, Get Invested reveals the secrets of the high performers who invest for success in every aspect of their lives and the world around them.
Remember to subscribe on your favourite podcast player, and if you're enjoying the show please leave us a review.
Find out more about Get Invested here 
Want to connect with Bushy? Get in touch here

Podcast produced by Apiro