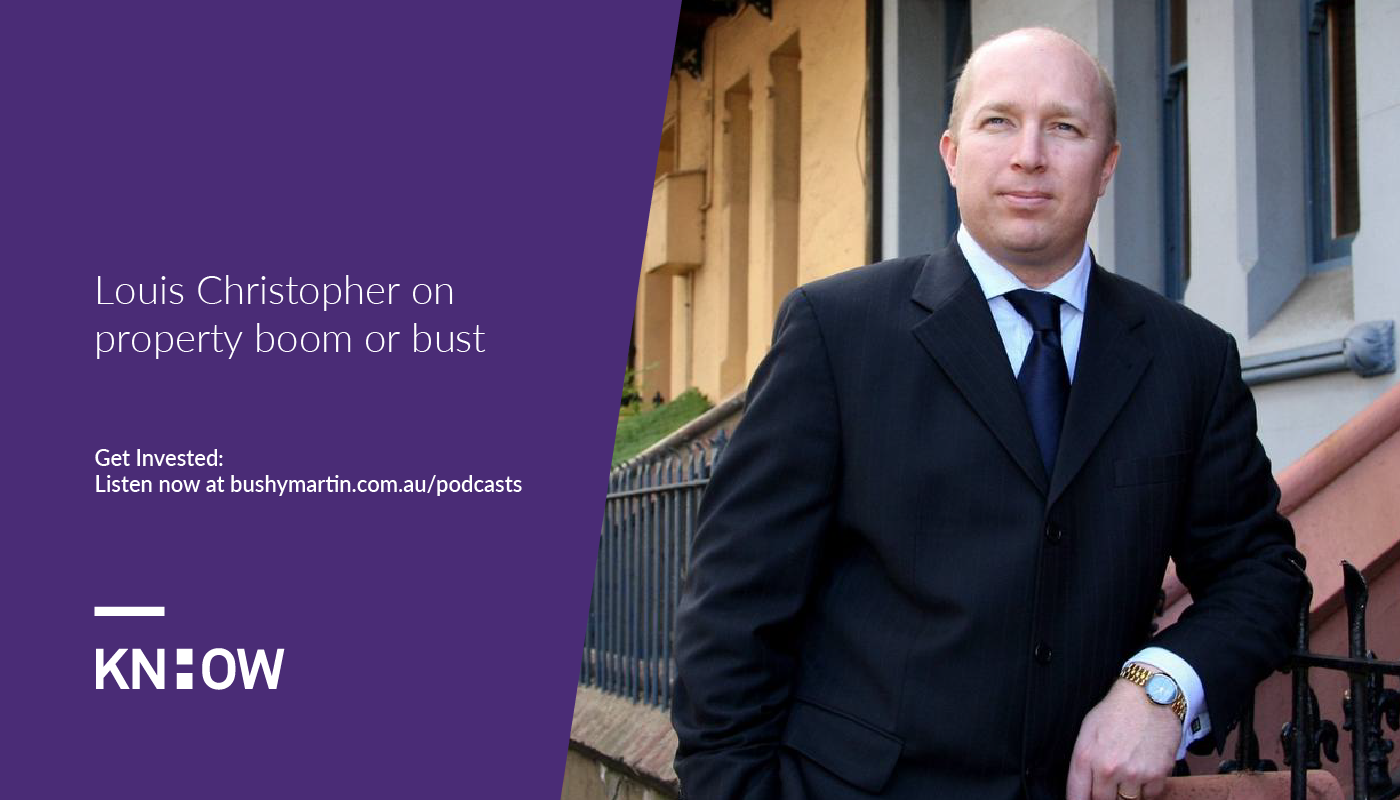 We so often hear talk of property 'boom' or 'bust' in the mainstream media, but what's the reality?
Listen to this episode now and subscribe via Apple Podcasts, Spotify, Google Podcasts or PlayerFM . 
As we continue our summer series in partnership with Realty Talk, Australia's top online property show hosted by Bushy Martin, where we've been talking with independent industry leaders about where Australian property is heading in 2022, this episode we share insights from Louis Christopher. 
Louis is one of Australia's most recognised and respected property analysts, whose objective, candid and honest approach to the real estate market continues to put his company SQM Research at the forefront of property prediction. 
In this episode Louis outlines the findings from his team's latest annual Housing Boom & Bust report that makes for great and interesting reading and contrasts with many other outlooks, so this chat will broaden your perspective. 
And if you're a real estate professional or a serious residential property investor looking to make fully informed decisions in the year ahead, you can't afford to miss SQM's comprehensive Housing Boom & Bust 130 page report that gives you a full breakdown of every postcode in the country covering current market statistics and postcode investor ratings, which you can get now for just $59.95 by visiting sqmresearch.com.au/boombustreport
Get 'Self, Health and Wealth' wisdom in your inbox:
Join me and many other like minded investors in our Get Invested community right now. 
I send a free and exclusive monthly email full of practical 'Self, Health and Wealth' wisdom that our current Freedom Fighter subscribers can't wait to get each month. It's full of investment and lifestyle tips, my personal book recommendations, apps I use to enhance life and so much more. Just sign up at the bottom of the page … because this is just the beginning!
Listen to this episode now and subscribe via Apple Podcasts, Spotify, PlayerFM, search Google Podcasts or the player below. 
Get Invested is the leading weekly podcast for Australians who want to learn how to unlock their full 'self, health and wealth' potential.
Hosted by Bushy Martin, an award winning property investor, founder, author and media commentator who is recognised as one of Australia's most trusted experts in property, investment and lifestyle, Get Invested reveals the secrets of the high performers who invest for success in every aspect of their lives and the world around them.
Remember to subscribe on your favourite podcast player, and if you're enjoying the show please leave us a review.
Find out more about Get Invested here 
Want to connect with Bushy? Get in touch here

Podcast produced by Apiro