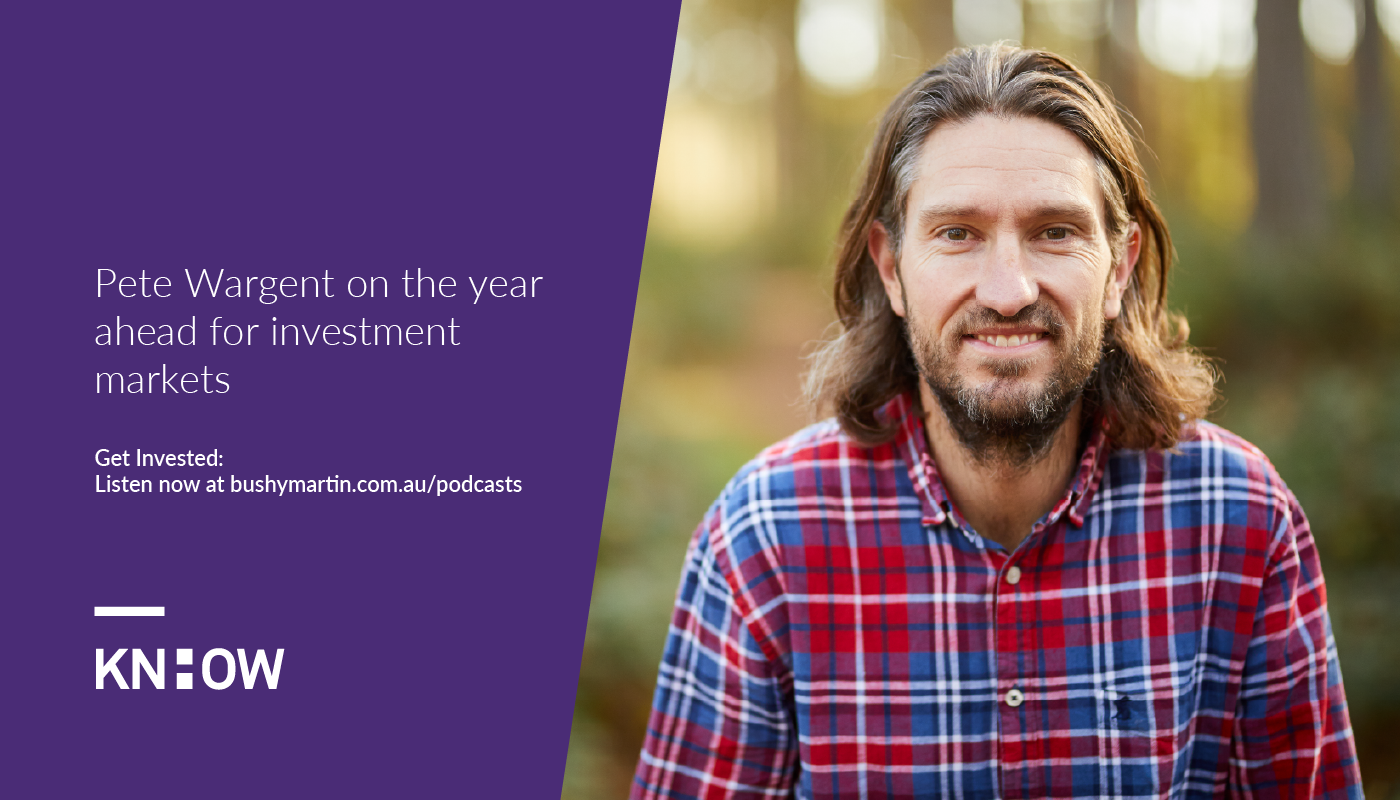 What in the world is going on in global and local investment markets? And how should investors react? Top analyst Pete Wargent provides his outlook.
Listen to this episode now and subscribe via Apple Podcasts, Spotify, Google Podcasts or PlayerFM . 
What in the world is going on in global and local investment markets? Top analyst Pete Wargent provides his outlook.
What is likely to happen in the world this year?

What does this mean for global and local equities and property investment markets?

How does this affect you as an investor? What do you do, and what don't you do this year?
On the surface these appear like relatively simple questions but the answers are never easy and are increasingly difficult to predict given the complex and growing myriad of interdependent dynamics that are constantly changing at break neck speed, given our global connectedness and 'always on' world that we currently live in.
Now despite media commentary trying to keep us scared, nervous and anxious, I believe there's a growing air of optimism about 2022 as we climb out of the pandemic. That said, many challenges remain globally.
So where does this leave us as investors?
We need to turn off the noise of mainstream media and turn to wise investment specialists who have a long and proven track record of investment success.
And that's exactly what I've been helping you with during the recent Summer Series which culminates and concludes in today's chat with Get Invested favourite and regular Pete Wargent, whose credentials across both property and equities in Australia and overseas are second to none.
Pete is one of Australia's brightest financial minds, a six-time published finance author and leading investment analyst on the back of his work as an active investor in equities and property, a buyer's agent, strategist and mentor, where he uses his tried and tested strategies to assist you in achieving your financial goals across the broad spectrum of property and equities.
His national Buyers Agent business Buyers Buyers is harnessing the knowledge of Australia's leading buyer's agents at a price every Aussie homebuyer can afford in order to secure quality properties, and his partnership with Steve Moriarty is helping equities investors with their Next Level Wealth venture.
So let's now turn our attention back to a broader outlook on the year ahead in equities and property investment markets to help you make better investment decisions with Pete Wargent.
Join the Get Invested community:
And if you want to continue investing in your knowledge, join me and many other like minded investors in our Get Invested community right now.
I send a free and exclusive monthly email full of practical 'Self, Health and Wealth' wisdom that our current Freedom Fighter subscribers can't wait to get each month.
It's full of investment and lifestyle tips, my personal book recommendations, apps I use to enhance life and so much more. Just visit bushymartin.com.au and sign up at the bottom of the page … because this is just the beginning!
Listen to this episode now and subscribe via Apple Podcasts, Spotify, PlayerFM, search Google Podcasts or the player below. 
Get Invested is the leading weekly podcast for Australians who want to learn how to unlock their full 'self, health and wealth' potential.
Hosted by Bushy Martin, an award winning property investor, founder, author and media commentator who is recognised as one of Australia's most trusted experts in property, investment and lifestyle, Get Invested reveals the secrets of the high performers who invest for success in every aspect of their lives and the world around them.
Remember to subscribe on your favourite podcast player, and if you're enjoying the show please leave us a review.
Find out more about Get Invested here 
Want to connect with Bushy? Get in touch here

Podcast produced by Apiro