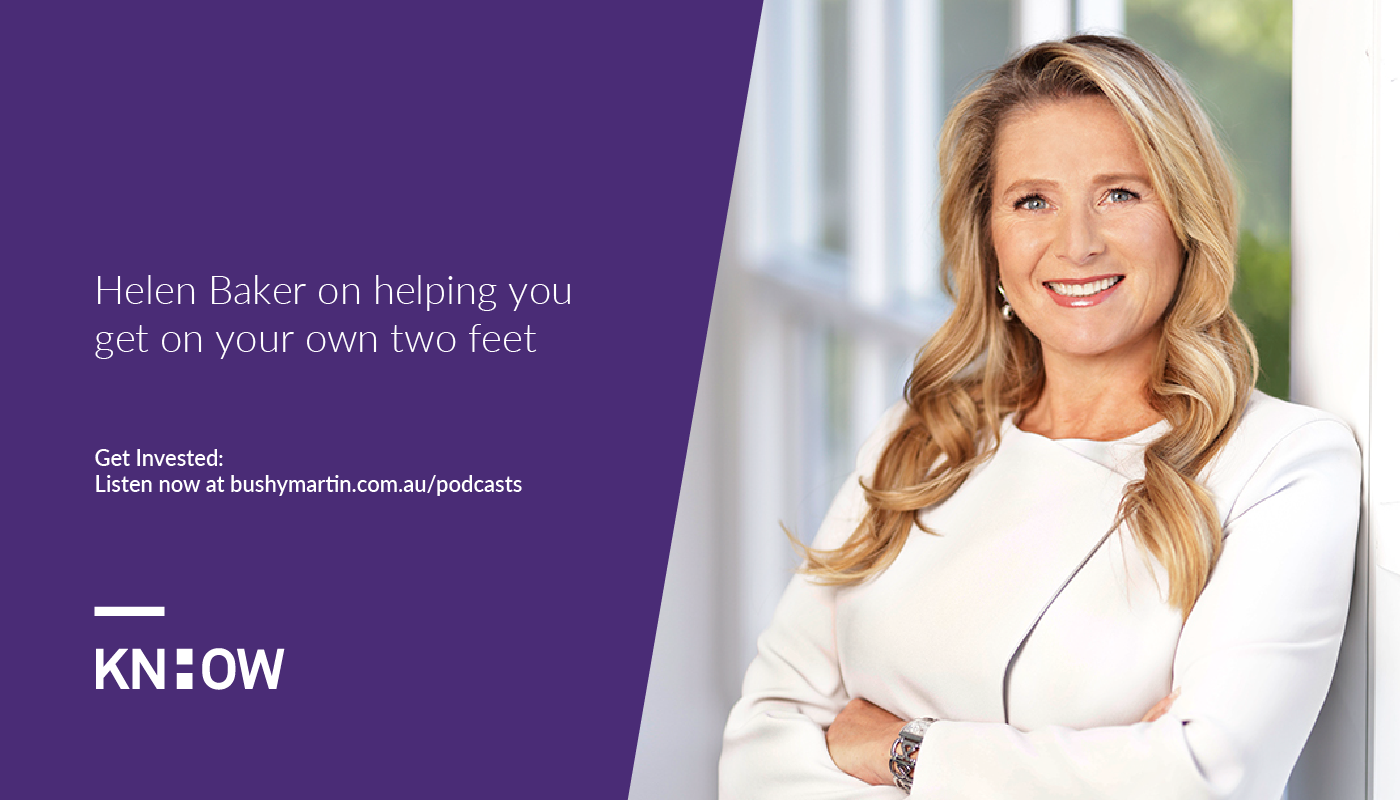 It can be incredibly difficult to recover from divorce, emotionally and financially. Financial expert Helen Baker talks about how to bounce back.

Listen to this episode now and subscribe via Apple Podcasts, Spotify, Google Podcasts or PlayerFM . 
Relationship problems often start with money.
According to the finder.com.au survey, 1 in 4 Australians has lied to a partner about money or been lied to about finances. The Finder survey also found that men are twice as likely to lie about their money, with 20% of men saying they have been untruthful to their significant other, compared to 9% of women.
While men are impacted, women are hit hardest. Unfortunately, the gender pay gap and maternity leave alongside increasing rates of divorce and separation, mean that one in three women stop work with no retirement savings at all and those that do manage to save, often end up with less than half the retirement funds of males. 
So what can hard working Aussie women and those that care about them do about it?
This is where today's special guest Helen Baker and her great book On Your Own Two Feet comes to the rescue.
Helen is not your typical financial planner. She's a qualified, practising and licensed financial adviser and founder of her business that has the same name as her books, an Australia-wide service dedicated to empowering women to gain and retain their financial freedom. 
Helen has two Masters degrees, one in Financial Planning and the other in Innovation and Change Management, as well as a Bachelor of Commerce (Accounting) degree. Helen is a regular panellist talking money matters on all major Australian and New Zealand television stations and her expert opinions are regularly sought after by national radio, magazines and newspapers.
Along with divorce, Helen talks about life events that can force a rethink – whether they're experiences that can make you feel like the rug has been pulled from under you or life stages such as preparing to retire. 
In this interview, we cover all the big issues including:
– Stretching strategies for living single
– Managing money as a couple based on your money styles
– How to protect against STD or Sexually Transmitted Debt
– Saving tips and tricks to set you up for life
– Parenting and pets considerations
– Mid life gap year adventure travels
– Escaping to the country
– Personal injury and terminal Illness impacts
– Aged Care options
– and Widowhood
And much more.
Achieving all we want to be, inevitably requires some expert support, guidance and advice. In this regard, On Your Own Two Feet celebrates individuality while helping you be the best you can be financially. You can check out the books here.
And if you're looking to get on your own two feet by investing in property, no matter where you're at, whether you're a beginner or a seasoned investor that is struggling with your portfolio, I'd like to invite you to join me on our unique KnowHow Property Freedom Formula Flight program, where I'll personally guide you through our proven process for property investment success and/or complete a review of your current portfolio to see how you can improve it, how you can reduce your costs and how you can increase your property purchasing capacity. 
To book your free ticket or find out more, just click here.
Join the Get Invested community:
And if you want to continue investing in your knowledge, join me and many other like minded investors in our Get Invested community right now.
I send a free and exclusive monthly email full of practical 'Self, Health and Wealth' wisdom that our current Freedom Fighter subscribers can't wait to get each month.
It's full of investment and lifestyle tips, my personal book recommendations, apps I use to enhance life and so much more. Just visit bushymartin.com.au and sign up at the bottom of the page … because this is just the beginning!
Listen to this episode now and subscribe via Apple Podcasts, Spotify, PlayerFM, search Google Podcasts or the player below. 
Get Invested is the leading weekly podcast for Australians who want to learn how to unlock their full 'self, health and wealth' potential.
Hosted by Bushy Martin, an award winning property investor, founder, author and media commentator who is recognised as one of Australia's most trusted experts in property, investment and lifestyle, Get Invested reveals the secrets of the high performers who invest for success in every aspect of their lives and the world around them.
Remember to subscribe on your favourite podcast player, and if you're enjoying the show please leave us a review.
Find out more about Get Invested here 
Want to connect with Bushy? Get in touch here

Podcast produced by Apiro