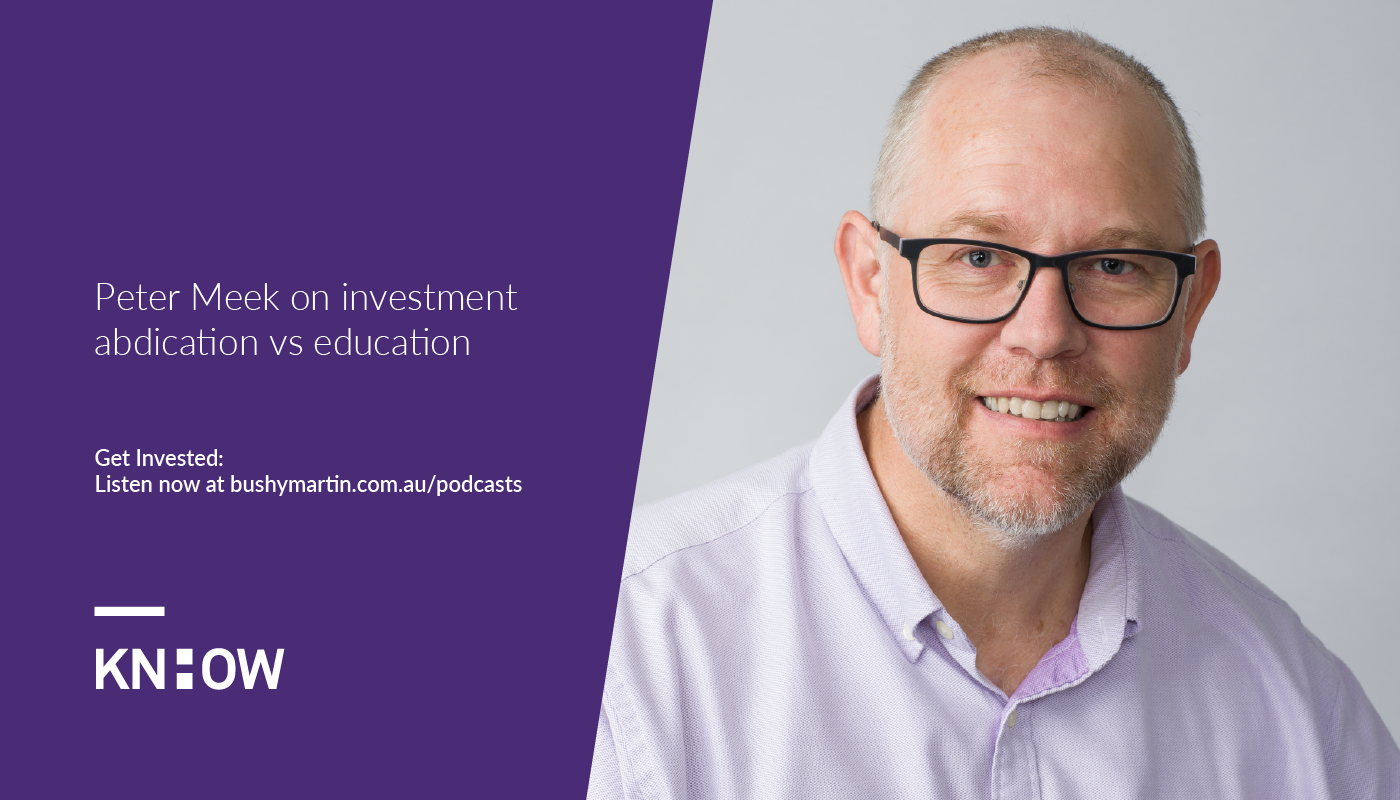 Accomplished CEO Peter Meek has rebuilt his wealth after losing it all in the Global Financial Crisis. He shares critical investment and life lessons.
Listen to this episode now and subscribe via Apple Podcasts, Spotify, Google Podcasts or PlayerFM . 
How much do you focus on your work and how much do you understand and actively manage your investments?
Many of us start out thinking that if we just invest everything in our work and careers and become successful in this one single area of our lives, then everything else will just fall into place and fortune and fame will follow. Just work hard, become good at what you do and everything else will take care of itself.
Blind faith and disinterested trust is a dangerous combination when it comes to securing your future.
As I repeatedly say in my book The Freedom Formula, I can't emphasise enough how important it is to invest in your investment knowledge so that you understand where you or others are investing your hard earned coin so you understand the risks as well as the rewards, and then you need to actively manage your managers to keep them accountable, because at the end of the day, the buck stops with you.
And someone who understands these lessons intimately is today's special guest Peter Meek. As you're about to hear, Peters a highly accomplished CEO and Company Director who lost all of his wealth during the GFC and has successfully rebuilt it, by becoming an active self accountable international investor across multiple asset classes.
Enjoy his incredible story and key lessons learned.
Freedom Formula Flight Program:
If you're fired up about investing in your education and taking your property investment to the next level, no matter where you're at, whether you're a beginner or a seasoned investor that's struggling with your portfolio, come and join me on our unique Property Freedom Formula Flight program, where I'll personally guide you through our proven process for property investment success and/or complete a review of your current portfolio to see how you can improve it, how you can reduce your costs and how you can increase your property purchasing power. 
To book your free ticket or to find out more, just go to click here.
Join the Get Invested community:
And if you want to continue investing in your knowledge, join me and many other like minded investors in our Get Invested community right now.
I send a free and exclusive monthly email full of practical 'Self, Health and Wealth' wisdom that our current Freedom Fighter subscribers can't wait to get each month.
It's full of investment and lifestyle tips, my personal book recommendations, apps I use to enhance life and so much more. Just visit bushymartin.com.au and sign up at the bottom of the page … because this is just the beginning!
Listen to this episode now and subscribe via Apple Podcasts, Spotify, PlayerFM, search Google Podcasts or the player below. 
Get Invested is the leading weekly podcast for Australians who want to learn how to unlock their full 'self, health and wealth' potential.
Hosted by Bushy Martin, an award winning property investor, founder, author and media commentator who is recognised as one of Australia's most trusted experts in property, investment and lifestyle, Get Invested reveals the secrets of the high performers who invest for success in every aspect of their lives and the world around them.
Remember to subscribe on your favourite podcast player, and if you're enjoying the show please leave us a review.
Find out more about Get Invested here 
Want to connect with Bushy? Get in touch here

Podcast produced by Apiro