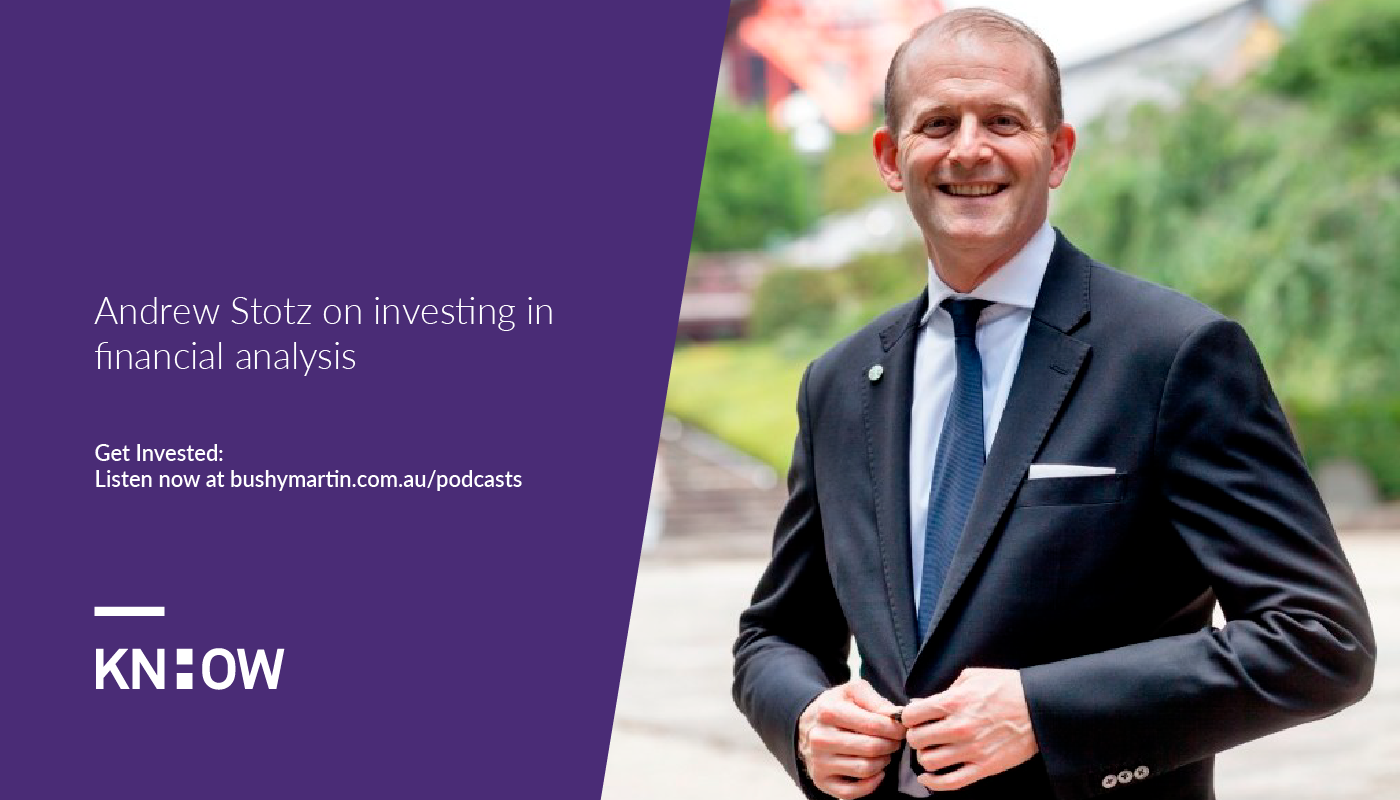 Leading financial analyst and commentator Andrew Stotz helps you make sense of the craziness of the global stock markets.
Listen to this episode now and subscribe via Apple Podcasts, Spotify, Google Podcasts or PlayerFM . 
It seems that in our age of too much information where everyone with a microphone and an audience is an instant expert, its becoming more difficult to separate the wheat from the chaff and to be able to understand what's really happening in global stock markets.
And everywhere you currently look there are conflicting opinions and scary headlines.
The threat of runaway inflation, bubbles, pending recessions, and stock market crashes abound! But does the hype match reality Who do you turn to for valuable guidance?
For me it has always been skilful financial analysts who are able to look beyond their egos and inherent biases to predict outcomes that are most likely to occur after considering and curating multitudes of data and evidence, alongside people's perceptions.
And while anything we talk about today is purely general in nature and can in no way shape or form be construed as financial or investment advice, one of the best financial analysts and all round good guys that I know is Andrew Stotz who shares my vision of transforming your life by getting invested.
If you've been listening to Get Invested for a while you'll remember my great conversation with Andrew on episode 162, so if you haven't listened to this yet, make sure you do!
Because Andrew is very well qualified to identify and help you overcome investment hurdles and to assist you become a successful investor.
He's the author of multiple finance and investment books, a recognised finance expert, an angel investor, and a self-professed happy guy.
He's also an award-winning financial analyst with more than two decades of experience in leading positions in the industry and as a university lecturer of finance.
As the founder and current CEO of A. Stotz Investment Research (ASIR), his company provides institutional and high net worth investors with ready-to-invest stock portfolios that aim to beat the benchmark through superior stock selection.
He's also a sought after media commentator and hosts a very popular and highly respected podcast called My Worst Investment Ever.
In this chat, Andrew helps you make sense of what's really happening in the markets and how you can get equipped to navigate the challenges and opportunities.
More from Andrew Stotz:
Future Finance Star scholarship: Sign up to apply for the next Boot Camp which will happen in about 8 weeks from now: https://astotz.kartra.com/page/futurefinancestar
Achieve your goals: Atomic Habits by James Clear book summary https://youtu.be/xBySJbcJF7g and download the Atomic Habits cheat sheet for free https://astotz.kartra.com/page/atomichabits
Join the Best Business Book Club: https://academy.astotz.com/courses/best-business-book-club-2022
Hour of power with Bushy:
If you'd like an hour of power to talk with me personally on any questions, queries or issues you'd like to discuss about your investment strategy, finance or property portfolio delivery, whether you're an aspiring investor or an experienced investor with a substantial property portfolio, just go here https://knowhowproperty.com.au/contact-us then click on the 'Lets Zoom, DeepDive Meeting with Bushy' 1 hour  option to book in your preferred time. For a small investment of just $295 you can ask me anything you want about property for a full 60 minutes. 
Listen to this episode now and subscribe via Apple Podcasts, Spotify, PlayerFM, search Google Podcasts or the player below. 
Get Invested is the leading weekly podcast for Australians who want to learn how to unlock their full 'self, health and wealth' potential.
Hosted by Bushy Martin, an award winning property investor, founder, author and media commentator who is recognised as one of Australia's most trusted experts in property, investment and lifestyle, Get Invested reveals the secrets of the high performers who invest for success in every aspect of their lives and the world around them.
Remember to subscribe on your favourite podcast player, and if you're enjoying the show please leave us a review.
Find out more about Get Invested here 
Want to connect with Bushy? Get in touch here

Podcast produced by Apiro