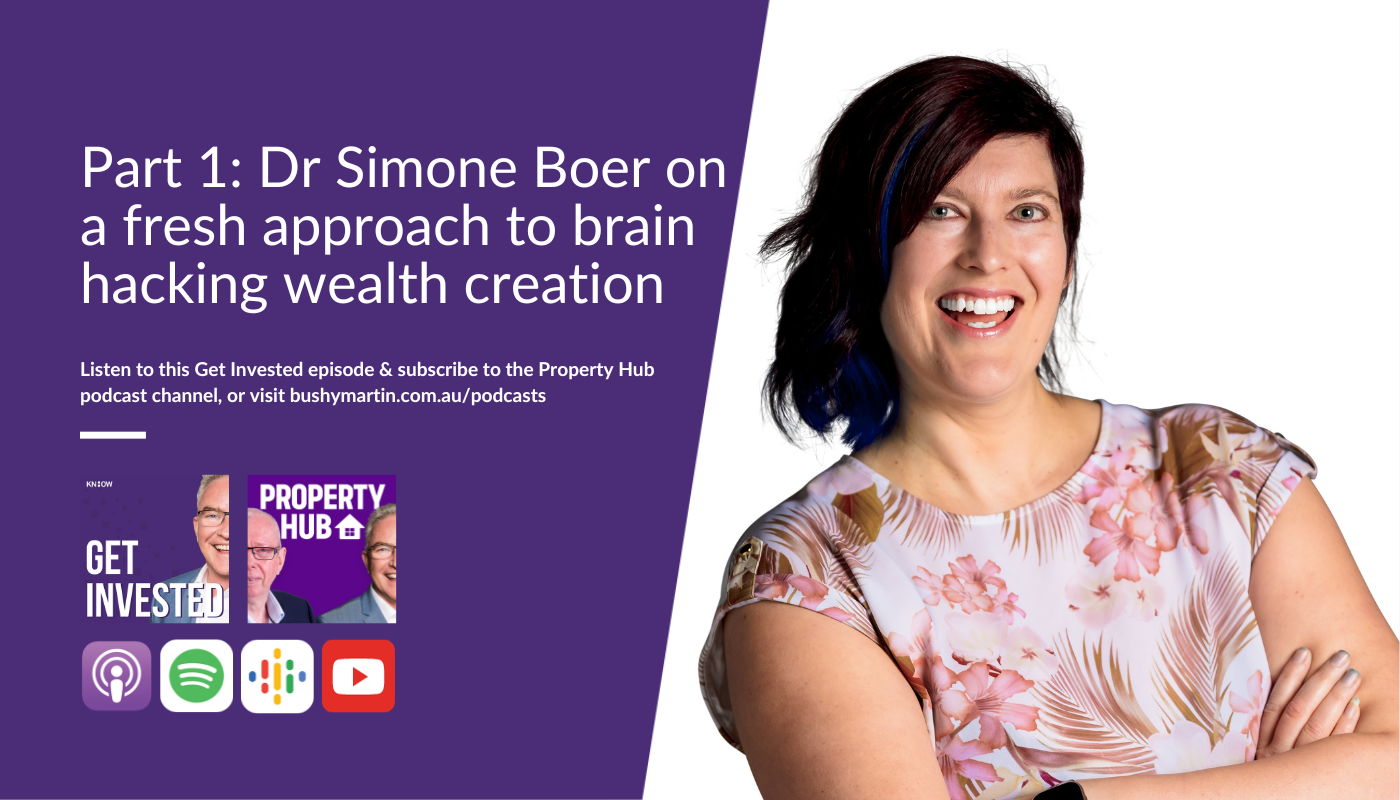 Many property investors feel 'stuck' – knowing what to do, but unable to get off the merry-go-round. Dr Simone Boer reveals why, and how to unlock your full potential.
Listen to this episode now and subscribe via the Property Hub channel on Apple Podcasts, Spotify, Google Podcasts and YouTube.
As we continue to say, it is mindset that separates the successful from the rest.
If it sounds a bit woo woo to you, it is all backed by neuroscience.
And our guest, Simone, is living proof of transformational change in action through her impressive property investments that enable her life changing coaching work.
As you're about to hear, Simone's career path has been anything but a straight line; think of it more like a thrilling rollercoaster through the worlds of neuroscience, business strategy, and now, life-changing coaching. Alongside her 9-to-5 adventures, Simone's been a savvy player in the property game for over 15 years.
She's juggled an investment portfolio across Australia's varied landscapes, finessed three subdivisions, and rolled up her sleeves for four renovations. Her latest move? Stepping into the commercial property arena. With an investment portfolio worth over $6 million and a relatively low level of debt, she's not just playing the game; she's acing it.
Yet, the true spirit of Simone comes alive in her coaching. Imagine combining the braininess of a neuroscientist with the vision of a business strategist, all channeled into coaching that turns lives around.
That's where her signature brain hacks come into play, giving people the tools to live their best lives.
Simone's property investments have given her the financial runway to focus on her passion: using brain science to help you unlock your fullest potential.
Over the next two episodes, Simone talks about:
Starting with belief, and then finding the way
The importance of strategy and team
Lasting transformational change only occurs when we do the work, and continue to do the work, to reprogram the subconscious
And much more!
Get unblocked in 15 minutes
If you want to change your life in 15 minutes with a visualisation recording that's aimed at unblocking parts of your subconscious so that you can fulfil your potential, Dr Simone is giving Get Invested listeners a special opportunity to start the process by emailing her at: info@afreshapproach.com.au Or hopping on her website and sending her a message at: www.afreshapproach.com.au
New – join our Facebook group, The Property Hub Collective:
https://www.facebook.com/groups/1857513011165686