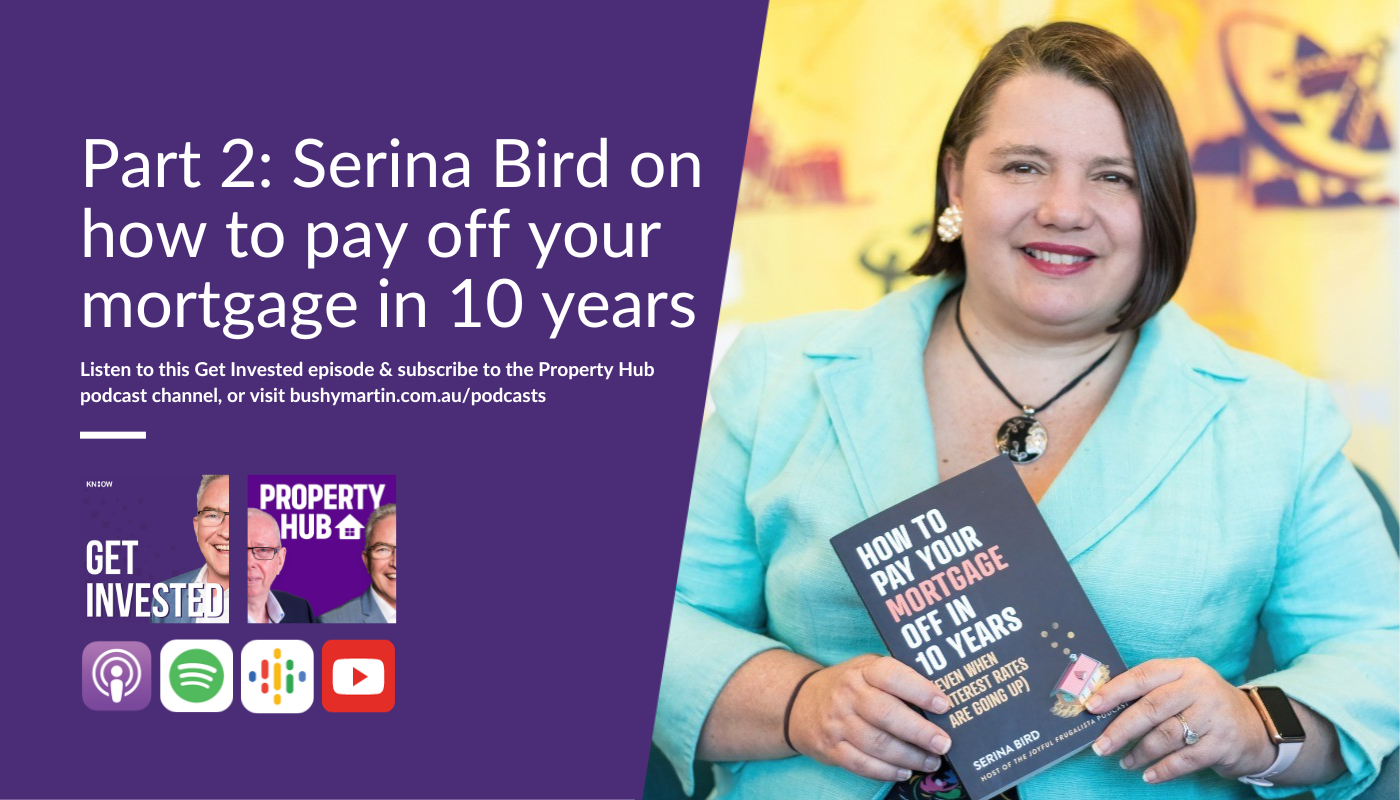 With the cost of living crunch, rising interest rates and inflation, is paying off your mortgage fast even achievable? Serina Bird believes it is.
Listen to this episode now and subscribe via the Property Hub channel on Apple Podcasts, Spotify, Google Podcasts and YouTube.
Finance writer and 'frugalista' money coach Serina Bird joins us again for part 2 of our discussion on 'how to pay off your mortgage in 10 years', sharing tips, tricks and strategies to pay off your mortgage faster so you can enjoy your life.
Last week we started the conversation with Serina on how the mortgage is a noose around the neck of most Aussies for up to 30 years, but it doesn't have to be.
Serina unpacks insights from her latest book, How To Pay Off Your Mortgage In 10 Years, revealing finance hacks, savings strategies and traps to avoid that will appeal to both home owners and investors.
Don't miss the many practical learnings in part 2 of our conversation today.