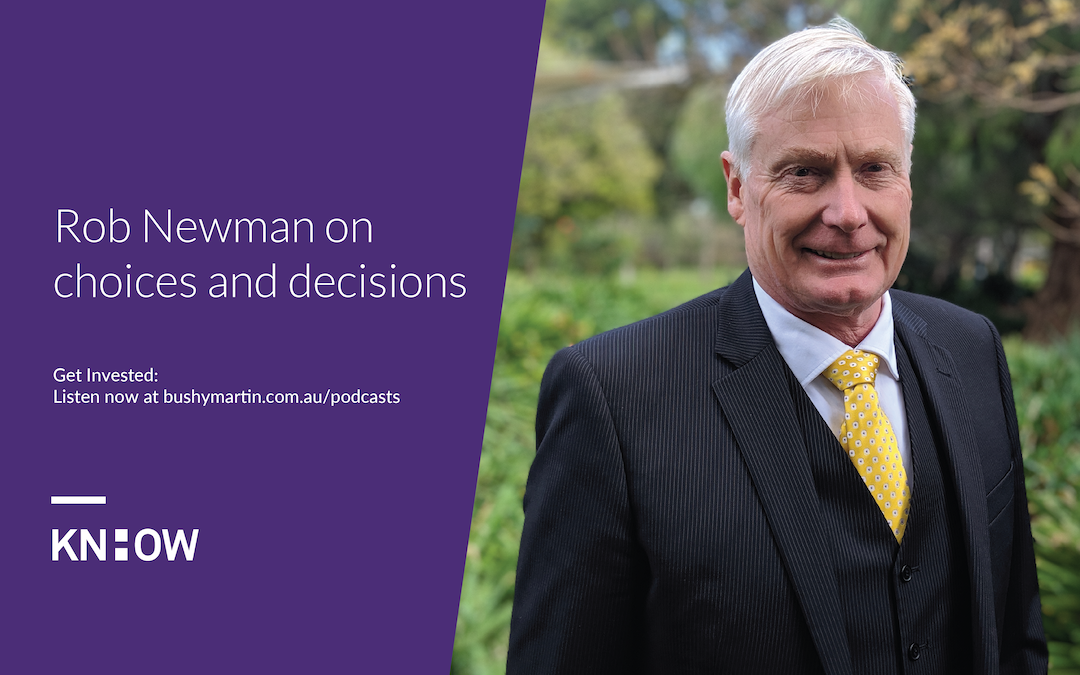 In uncertain times it is important to remain calm, separate facts from fear and fiction, make clear committed choices and take action – not wait for something to happen.
And today's guest is a great example of exactly this thinking and approach during times of threat.
Rob Newman has stared death squarely in the eye in life threatening situations and near death experiences on a number of occasions and lived to tell the tale and go on to survive and thrive. 
Today you will find out exactly what happened, how he did it and the lessons he learned that you can apply to help you tackle challenging times and make good committed choices – not knee jerk decisions. 
Like me, Rob is a boy from the bush who has made it in the big smoke. His early passions took him around the world in motorsport including being part of the Australian Formula 1 team, competing at Bathurst and being part of a winning team that took out the Australian Grand Prix.
After hanging up his race helmet, Rob has turned his passion to property and for the last 30 years – his company Blackford's Property has specialised in helping investors. In recent times his unique buyers agency approach now also assists first home buyers and their parents as well as up and downsizers and custom builds.
After recovering from his last sudden unexpected life threatening incident, Rob's road to recovery has developed into a passion for overall fitness, mind and body.  On the physical side yoga, walking, pilates, cycling and swimming are all regular activities and on the mental front a never-ending diet of self-development including meditation and working with mentors who continue to bring out the best in him.
Never resting on his laurels and always challenging himself, he has taken his long term interest in comedy and public speaking to the next level and  performed at the recent Adelaide Fringe, and he's been selected to perform at the Melbourne International Comedy Festival.
His passion for life is infectious and you're really going to learn some great lessons and enjoy this great conversation with Rob Newman.
Listen to this episode now and subscribe via Apple Podcasts, Spotify, PlayerFM, search Google Podcasts or the player below. 
Get Invested is the podcast dedicated to time poor professionals who want to work less and live more. Join Bushy Martin, one of Australia's top 10 property specialists, as he and his influential guests share know-how on the ways investing in property can unlock the life you always dreamed about and secure your financial future.
Remember to subscribe on your favourite podcast player, and if you're enjoying the show please leave us a review.
Find out more about Get Invested here 
Want to connect with Bushy? Get in touch here

Podcast produced by Apiro