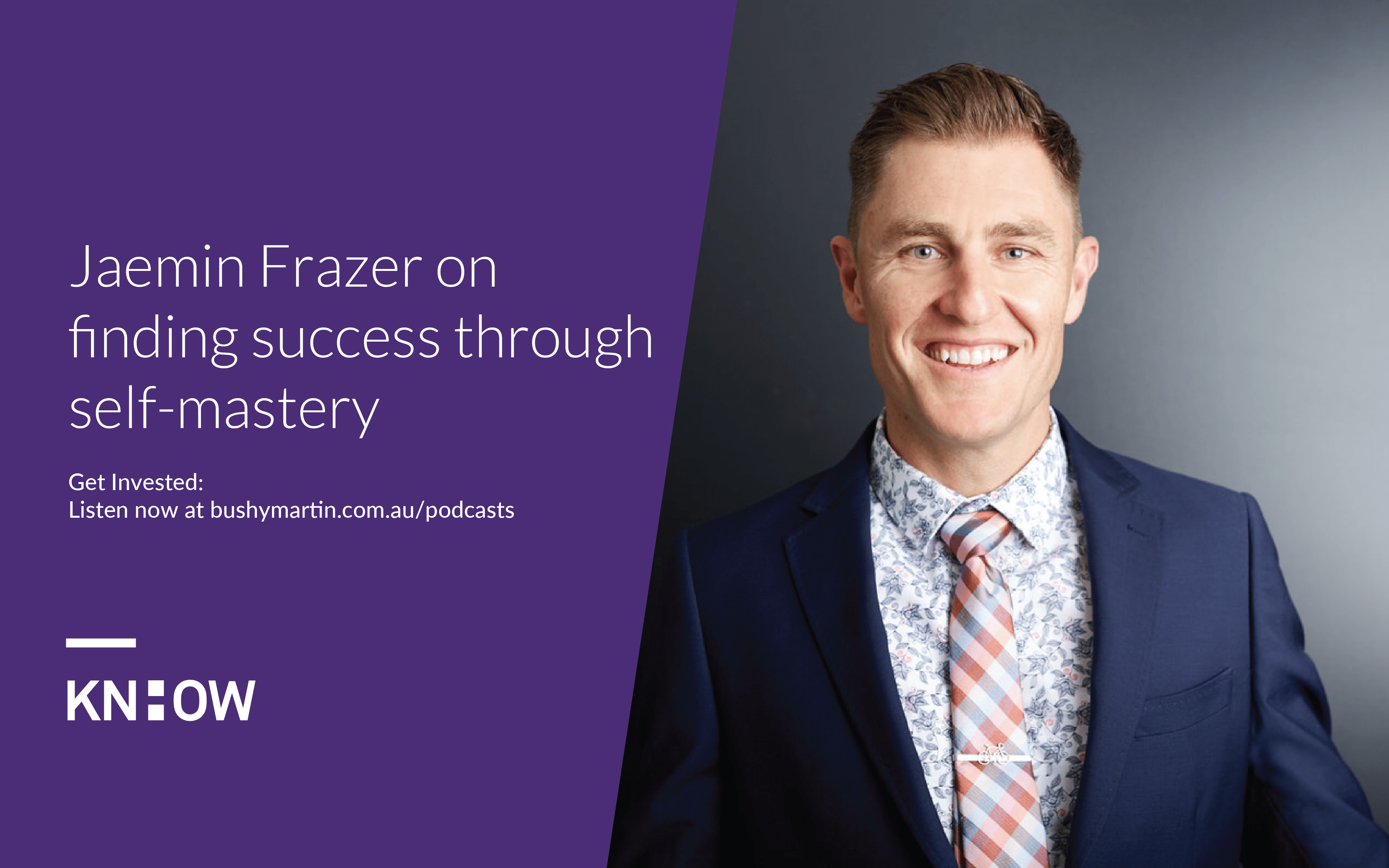 Jaemin Frazer is the founder of The Insecurity Project and widely regarded as one of Australia's best life coaches.
Listen to this episode now and subscribe via Apple Podcasts, Spotify, PlayerFM, search Google Podcasts. 
He's also a TEDx speaker and author, having just launched his new book 'Unhindered', which gives you the seven essential steps to eliminate your underlying insecurities that have and will continue to hinder your success if you don't remove them. 
Imagine how good your life will be once the hidden mental handbrakes of your insecurities are removed and you can achieve your ideal lifestyle by being in the right state, managing your energy and being the person you need to be so that you can let it happen through your rituals rather than having to continually push to make it happen through the slog of dogged discipline.  
To whet your appetite on the seven essential steps to removing your insecurities and becoming unhindered, Jaemin goes through them in this awesome conversation today.
So if you're serious about achieving sustainable success in any area of your life, then eliminating any deep rooted subconscious insecurities and negative self talk is going to be mission critical.

So let me challenge you to start on this foundational self help work, because as I always say, it's the start that stops most people. So to get started on your self, just jump on our website knowhowproperty.com.au, hit the 'Get In Touch' button, fill in your details and put Unhindered in the comments section, or just email me direct at bushy@knowhowproperty.com.au with Unhindered in the subject line and add a sentence on what you would do in your life if you were truly unhindered – and Jaemin has kindly offered complimentary copies of his new book for the best responses.
In the meantime, get ready to soak in a wealth of wisdom as we enjoy this great chat with Jaemin Frazer.
Get yourself a copy of Unhindered or Jaemin's other books at
jaeminfrazer.com/jaeminbooks.
Listen to this episode now and subscribe via Apple Podcasts, Spotify, PlayerFM, search Google Podcasts or the player below. 
Get Invested is the podcast dedicated to time poor professionals who want to work less and live more. Join Bushy Martin, one of Australia's top 10 property specialists, as he and his influential guests share know-how on the ways investing in property can unlock the life you always dreamed about and secure your financial future.
Remember to subscribe on your favourite podcast player, and if you're enjoying the show please leave us a review.
Find out more about Get Invested here 
Want to connect with Bushy? Get in touch here

Podcast produced by Apiro