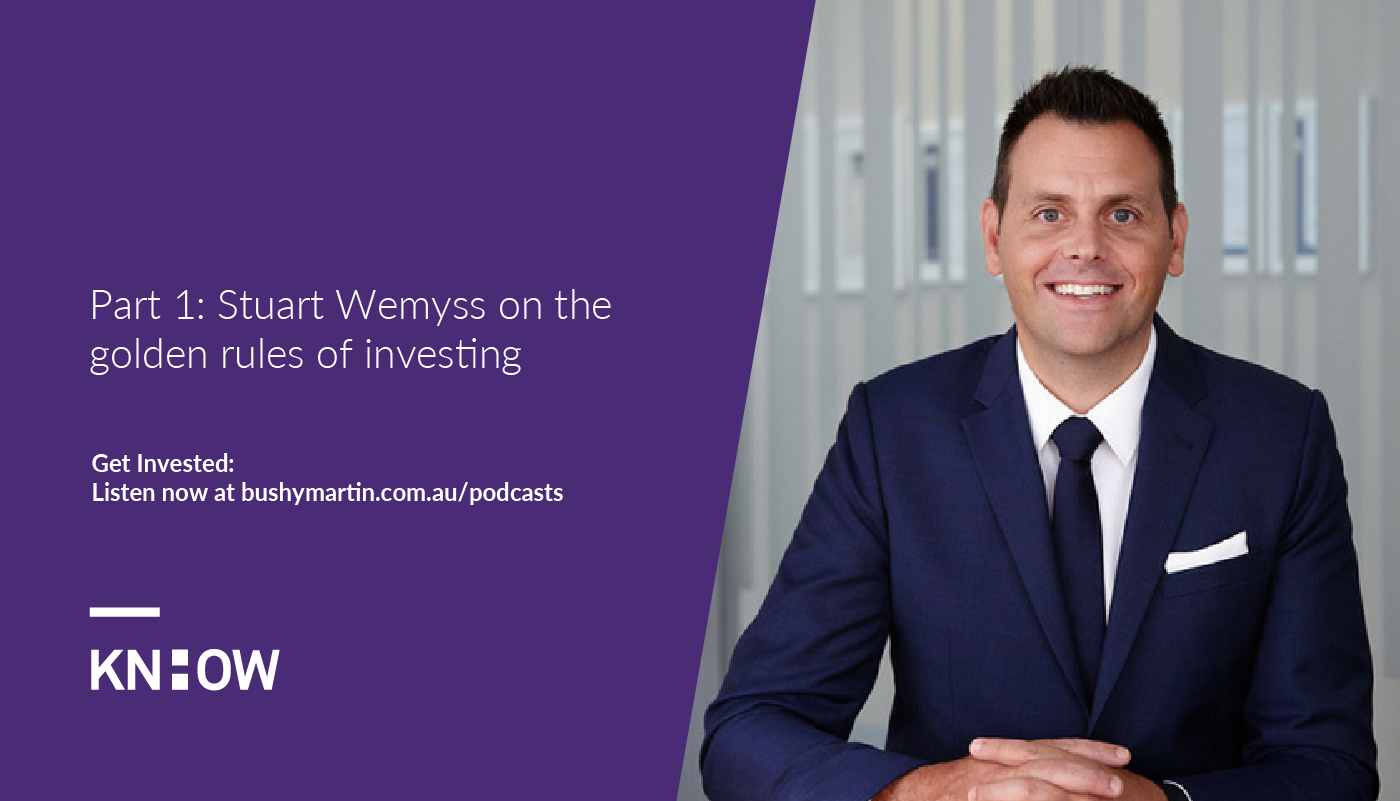 Despite the busyness of life, at some stage you are going to need to make the time and take the time to invest in yourself. And today's conversation with Stuart Wemyss, spread across this and the next episode, will give you the inspiration and the information to start making it happen. Because, as Stuart has made famous, it's the start that stops most people.
Listen to this episode now and subscribe via Apple Podcasts, Spotify, PlayerFM, search Google Podcasts. 
One of the great privileges of hosting this podcast is that I get to connect with all of the people I have respected and admired over the years, and in this regard today's guest Stuart Weymss is another of my virtual mentors. 
In many ways Stuart  is another one of my Siamese twins from another mother because we both think and act the same in relation to investing in yourself and living by design, along with adopting a holistic integrated approach where investing is an elite team sport and a game of finance. In his words, he also 'eats his own cooking' in terms of personally investing in the same way he advises his clients.  
Stuart is a qualified chartered accountant, independent financial advisor and mortgage broker – a rare combination that enables him to deliver truly holistic advice that considers all aspects and impacts of investment options.
Stuart has always passionately believed in the need for people to be able to access a trustworthy source of independent financial advice. 
Stuart is the author of The Property Puzzle, Investopoly and Rules Of The Lending Game.
Nothing upsets us more than to hear about selfish advisors ripping off their unsuspecting clients! And this passion is what drives him to write books and blogs, publish podcasts, appear in the media, advise his clients, mentor his staff and give presentations – whatever it takes to help more people access a source of unbiased information and advice. 
And If you'd like to hear more from Stuart after enjoying this and next week's episode, you can subscribe to his blog and podcast at www.investopoly.com.au.
So after listening to today's episode, if you'd like to enjoy all of the detailed gold that Stuart shares in his latest two books, he has very generously offered you a special reduced price. 
His books normally retail for $29.95 + $6.50 postage at a total cost of $36.45. However, As a Get Invested listener, Stuart has very generously agreed to offer you a massive 30% discount on both of the books Investopoly as well as The Rules of the Lending Game where you can get them for just $25 each including postage – all you need to do is jump on www.prosolution.com.au/books and enter the code 'Bushy' to secure this great discount.
Alternatively, and as an added bonus, just email me at bushy@knowhowproperty.com.au and we'll email you the special discount link to Stuart's books along with a link to my award winning book Get Invested that you can get for free (excluding postage) that normally sells for $17.25.
Listen to this episode now and subscribe via Apple Podcasts, Spotify, PlayerFM, search Google Podcasts or the player below. 
Get Invested is the podcast dedicated to time poor professionals who want to work less and live more. Join Bushy Martin, one of Australia's top 10 property specialists, as he and his influential guests share know-how on the ways investing in property can unlock the life you always dreamed about and secure your financial future.
Remember to subscribe on your favourite podcast player, and if you're enjoying the show please leave us a review.
Find out more about Get Invested here 
Want to connect with Bushy? Get in touch here

Podcast produced by Apiro