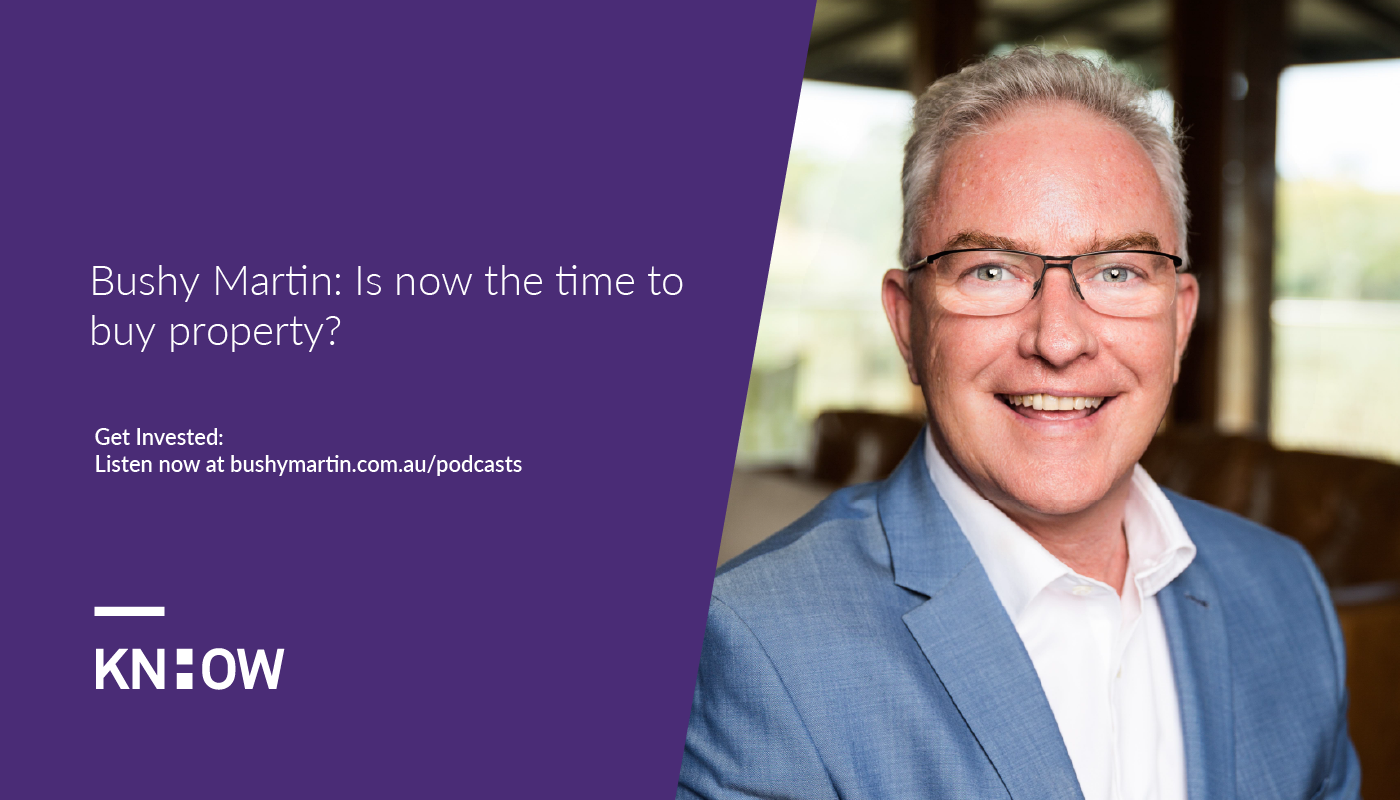 In this conversation, Bushy Martin reveals key insights on the major Australian property questions of 2021.
Listen to this episode now and subscribe via Apple Podcasts, Spotify, Google Podcasts or PlayerFM . 
Just some of the key questions are:
What is likely to happen in the world of property?

What are the key metrics you need to consider before you buy property?

And is this the right time to buy property?
To do this, we're publishing a recent conversation I enjoyed as a guest on the popular Nucleus Investments insight podcast.
It was a terrific conversation covering a broad spectrum of areas of property market conditions including the under supply of quality properties, falling mortgage rate impacts and the flow on from the anticipated upcoming changes to responsible lending laws. 
We talk about areas of Australian property that have been helped and hindered by the pandemic and we chat around the key metrics you need to use when sizing up the potential of an investment property.
We also discuss:
Some common property pitfalls that investors make, especially in relation to SMSFs 

We delve into the importance of land in property investing

We touch on the question of what impact, if any, international border control and migrant population has on property

The criticality of professional independence and what checks and balances are required in assembling your elite investment team, and

We finish on potential short to medium term property market conditions




along with an interesting chat on the Longer term outlook for property
The Nucleus Investments insight podcast is produced by the team at Nucleus Wealth, which was formed to bridge the gap in financial market investment solutions for everyday people looking for the middle ground between cookie-cutter robo-advice and high-cost financial planning – Check them out at www.nucleuswealth.com.
Listen to this episode now and subscribe via Apple Podcasts, Spotify, PlayerFM, search Google Podcasts or the player below. 
Get Invested is the podcast dedicated to time poor professionals who want to work less and live more. Join Bushy Martin, one of Australia's top 10 property specialists, as he and his influential guests share know-how on the ways investing in property can unlock the life you always dreamed about and secure your financial future.
Remember to subscribe on your favourite podcast player, and if you're enjoying the show please leave us a review.
Find out more about Get Invested here 
Want to connect with Bushy? Get in touch here

Podcast produced by Apiro