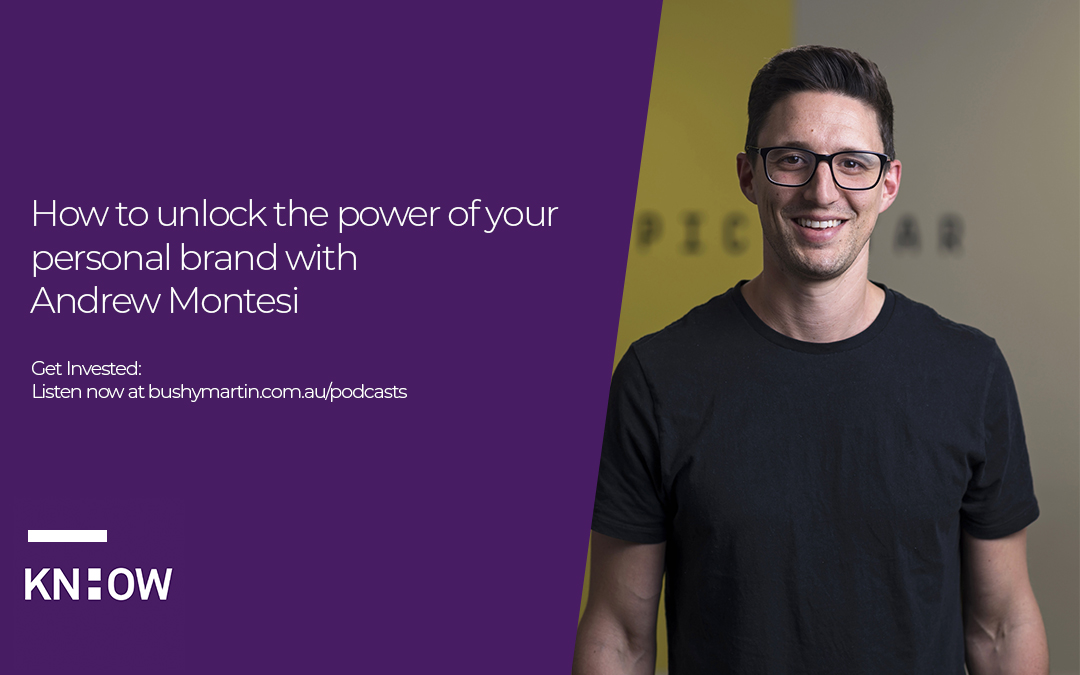 What is your personal brand? Why should you care about it? Why does it matter? Where do you start and how do you build your personal brand?
Well, this is where today's special guest Andrew Montesi comes in.
You see, over the years I've learned the hard way that it doesn't matter how good you are at what you do, if the right people don't know about it and they don't know, like and trust you then you are always going to do it tough.
This is particularly relevant in today's world of constant noise where everyone with an iPhone is a budding journalist, DJ, photographer, movie star and influencer and the old 15 minutes of fame has been reduced to 15 seconds as it is drowned out in constant ad nauseum noise.
So a couple of years ago we delved into the personal branding space and had involvement with a lot of so called media expert propeller heads who promised the world but delivered very little – until we were lucky enough to meet today's guest who has been instrumental in profiling and positioning me personally and our KNOW:HOW business as thought leaders in the property finance industry nationally – and the benefits have been amazing and life changing.
Andrew Montesi calls himself a full stack marketer but I call him the all things marketing orchestra leader or conductor – I just hum a few bars of a marketing song I am thinking of and he turns this into a full blown symphony, assembles all of the best available musicians and instruments and makes sure they're performing our song in front of a large interested crowd who wants to hear it.
Andrew, or Monty as he is best known, answers all of your personal branding questions today, he opens your ears to the critical importance of your personal brand and motivates you on how to get started or to be doing it a lot more effectively.
Andrew is managing director at Apiro Consulting and head of marketing at PickStar.
Listen to this episode now and subscribe via Apple Podcasts, Spotify, PlayerFM, search Google Podcasts or the player below. 
Get Invested is the podcast dedicated to time poor professionals who want to work less and live more. Join Bushy Martin, one of Australia's top 10 property specialists, as he and his influential guests share know-how on the ways investing in property can unlock the life you always dreamed about and secure your financial future.
Remember to subscribe on your favourite podcast player, and if you're enjoying the show please leave us a review.
Find out more about Get Invested here 
Want to connect with Bushy? Get in touch here

Podcast produced by Apiro