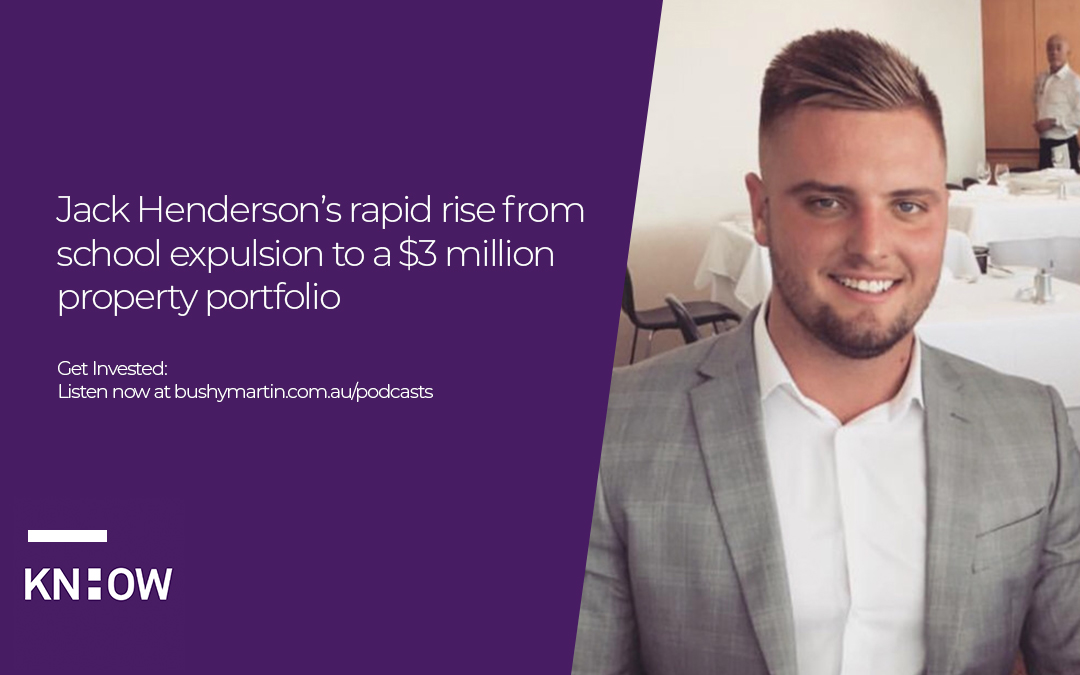 Jack Henderson was expelled from school but worked and saved hard to secure a property portfolio of over $3 million and growing.
He is on track to secure grow his property portfolio to $5 million by the time he is 28 and plans to create a $10 million property asset base by the time he is 40 – and there is no reason why he won't achieve this.
And while Jack works hard, saves hard and invests well, it doesn't restrict his lifestyle as he loves living his dream on luxury boats on Sydney Harbour. Jack is a contrarian who goes against the grain of conventional thinking so that he lives well and also invests well.
So how is he doing it? What can you learn from him and how can you follow his example?
Well, there is a very easy way to find out – just sit back and enjoy this very open, informative and energising chat with Jack Henderson. 
Listen and subscribe via Apple Podcasts, Spotify, PlayerFM, search Google Podcasts or the player below. 
Get Invested is the podcast dedicated to time poor professionals who want to work less and live more. Join Bushy Martin, one of Australia's top 10 property specialists, as he and his influential guests share know-how on the ways investing in property can unlock the life you always dreamed about and secure your financial future.
Remember to subscribe on your favourite podcast player, and if you're enjoying the show please leave us a review.
Find out more about Get Invested here 
Want to connect with Bushy? Get in touch here

Podcast produced by Apiro