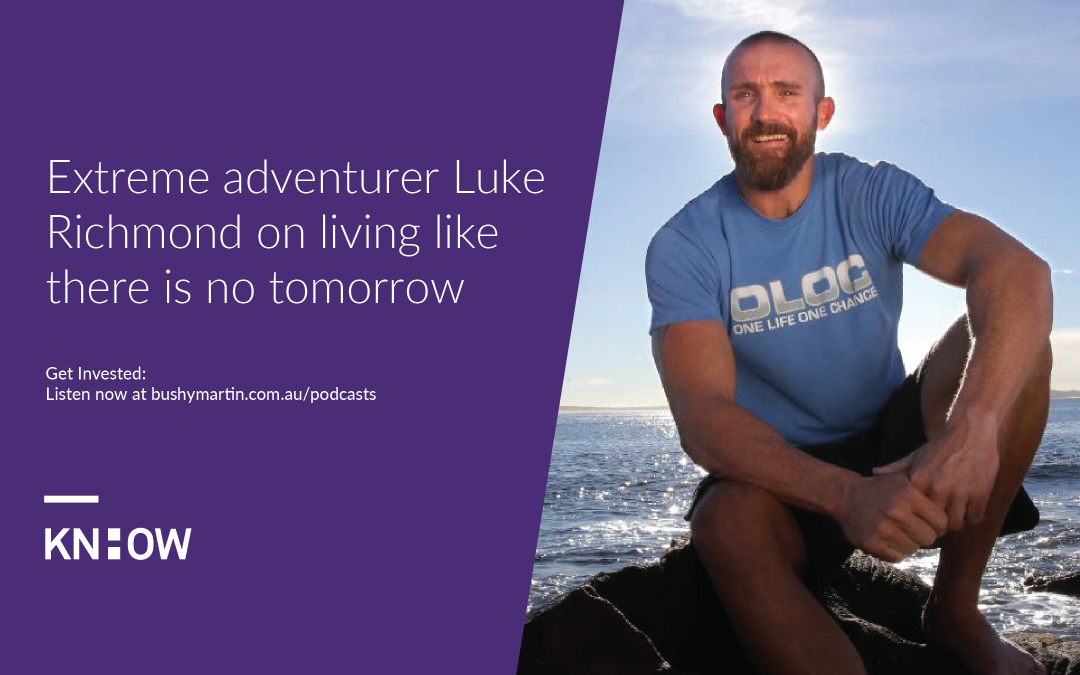 To inspire and motivate you to become the best version of you, today's guest Luke Richmond is a living breathing example of how to live and enjoy your life to the fullest when you keep this question top of mind: what if I die in five years time?
Luke is an extreme adventurer. He now calls himself a full-time author, speaker, climber and ocean rower and part-time base jumper – but he's much more than that.
After hitting rock bottom in his early twenties from drug addiction he managed to set himself straight after finding a sweaty salvation in the Muay Thai training camps of Thailand.
Since those demon days he's gone on to climb the highest mountains on six continents, brave -60 degree temperatures in Antarctica and has been held captive in the jungles of West Papua – you are going to love his pulse racing, breath taking stories.
He has witnessed death before his very eyes on the highest mountain peaks and he's healed his mind with an ocean row across the Atlantic, setting a new world record. In one of his recent expeditions he dragged a cart containing all of his food and water across 1800 km of the Gobi Desert in Mongolia becoming the first Australian male to do so.
In a strange way, Luke has repeatedly found comfort in suffering while on adventures and he feels as if he has lived ten lifetimes – yet he is only just getting started.
Luke lives by the motto 'one life one chance', which is the name of his first book – a really inspirational read – it's a story of adrenaline and adventure in the most unforgiving places on earth so grab yourself a copy at www.olocadventures.com/shop. His next book 'Vodka and Sandstorms' is due for release in March 2020.
So after enjoying today's spine tingling chat with Luke, I'm going to challenge you to get invested in your future.
I want you to email me on bushy@khgroup.com.au with the subject heading: 'What will I do if I only have five years left?'
And then answer it in the email by telling me the top three things that you would do with your life if you only had five years left.
For everyone who emails me we will donate a day of live saving water to families in need in Ethiopia as part of our Know How Property Finance B1G1 Business for Good, Give 1 Million Days campaign. The most inspiring answer will win a copy of my book The Freedom Formula – I'll even see if Luke is happy to give a copy of his book 'One Life One Chance' to the winner – so I look forward to reading your emails on bushy@khgroup.com.au.
Listen to this episode now and subscribe via Apple Podcasts, Spotify, PlayerFM, search Google Podcasts or the player below. 
Get Invested is the podcast dedicated to time poor professionals who want to work less and live more. Join Bushy Martin, one of Australia's top 10 property specialists, as he and his influential guests share know-how on the ways investing in property can unlock the life you always dreamed about and secure your financial future.
Remember to subscribe on your favourite podcast player, and if you're enjoying the show please leave us a review.
Find out more about Get Invested here 
Want to connect with Bushy? Get in touch here

Podcast produced by Apiro