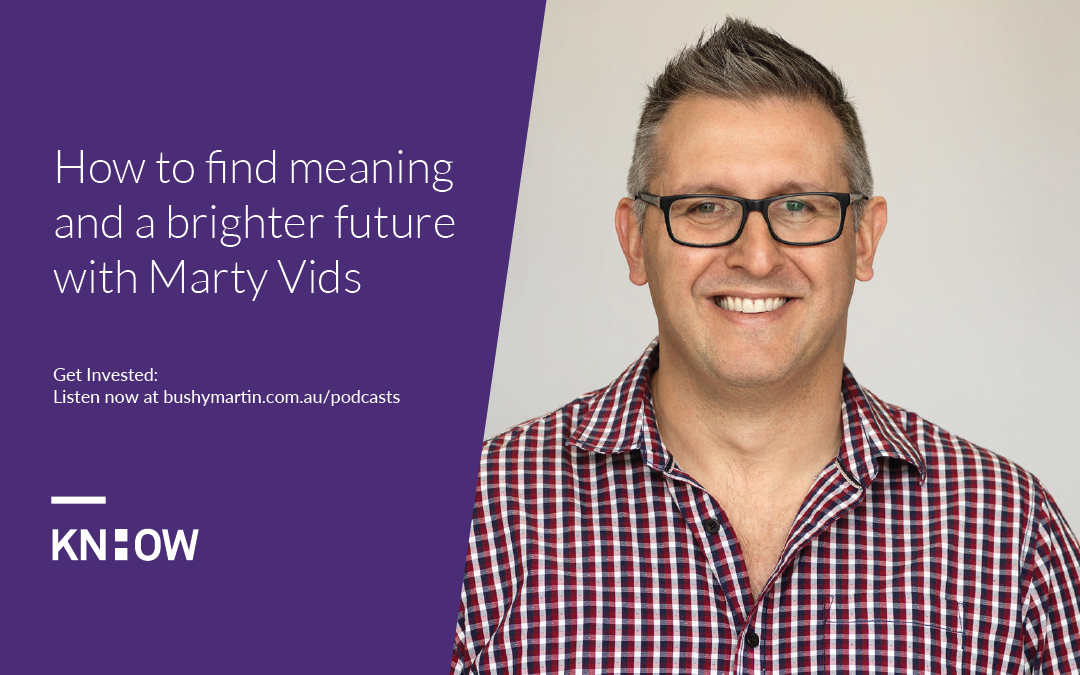 Marty Vids is a master change agent, business mentor, life coach, podcaster, speaker and business owner – but most of all he is a very funny and likeable bloke that you just love spending time with, as he always sees and brings out the light, funny side of everyone and every situation.
He is humbled by the fact that a Chimp's DNA is only 1.3% different to that of a human being. So he doesn't take himself or life to seriously. However, it is wise to not underestimate him as he has a history of getting results in life and business.
When he tries to be a little bit serious, he is an excellent leadership, mindset and business strategist supporting professionals and business owners to better lead themselves, their teams and build thriving, profitable businesses.
His passion is connecting people back into their natural talents and capabilities so they live a life of meaning, happiness as well as excelling at doing their life's best work. 
With his proven comedic pedigree, appearing along side such laughing legends as Jimeoin and Eric Bana in his early days, Marty is a sought-after speaker with a popular keynote Laughing in Libraries.
Marty has also founded and successfully exited two award winning companies, Mortgage First and Mortgage 500.
He also has a top 100 Australian podcast, The Marty Vids Show, which is now listened to in 120 countries across the globe and you can tap into on the Vidsneyland page of his website.
What I love about Marty is that he loves to share stories that inspire, shift perspective and cultivate good humour that you can learn from and enjoy.
Listen to this episode now and subscribe via Apple Podcasts, Spotify, PlayerFM, search Google Podcasts or the player below. 
Get Invested is the podcast dedicated to time poor professionals who want to work less and live more. Join Bushy Martin, one of Australia's top 10 property specialists, as he and his influential guests share know-how on the ways investing in property can unlock the life you always dreamed about and secure your financial future.
Remember to subscribe on your favourite podcast player, and if you're enjoying the show please leave us a review.
Find out more about Get Invested here 
Want to connect with Bushy? Get in touch here

Podcast produced by Apiro