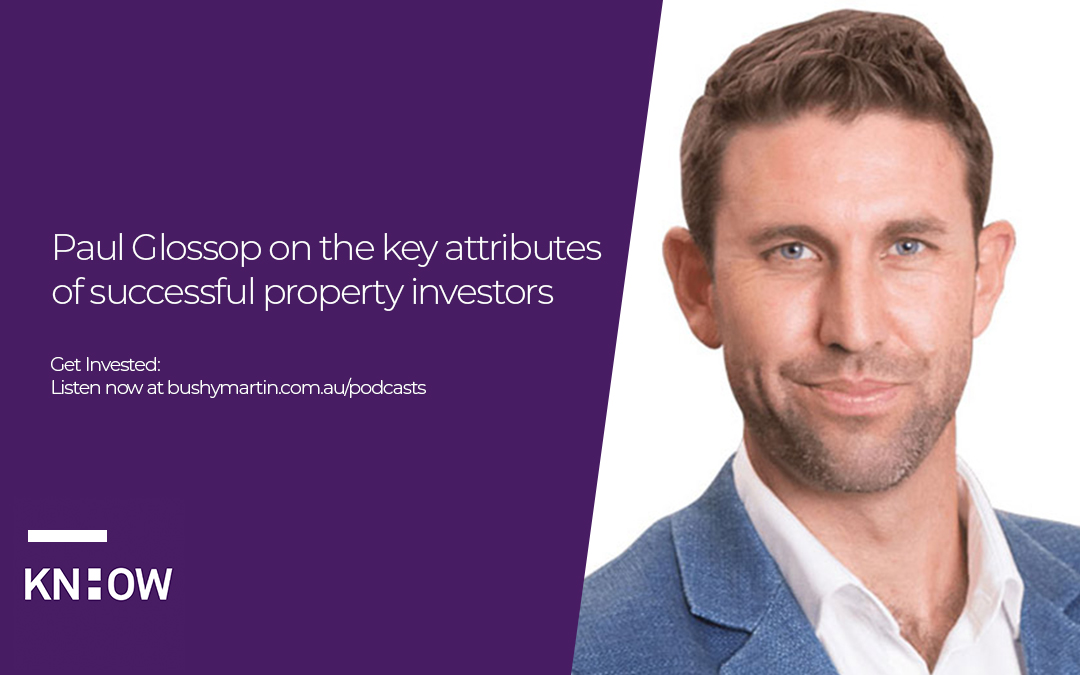 If you want to know what it takes to be a successful property investor, you can't miss this interview with Paul Glossop. Paul really walks his talk.
In many respects Paul is very much like my long lost much younger brother – we have both had similar interests like fitness and architecture, and we've both followed similar paths to help us both enjoy a great lifestyle from our property investments. This led us both to help others to do the same through books and businesses – the only difference being that Paul focusses on helping you buy property as a buyer's agent while we focus on finance structure and property strategy. 
But it hasn't always been that way for Paul – a bit more than a decade or so ago he was broke, out of a job and in debt.
Now, he's basically retired in his mid 30s and since that time has acquired 17 properties worth almost $9 million.
And like me, Paul also believes you and anyone can do the same if you apply the same mindset.
He took a calculated risk when he walked away from a successful corporate career to start something that he was really passionate about: helping others change their lives through investing in property.
And the good news for you is that Paul's approach is actually quite simple and straightforward.
Like me, He believes the mark of financial success isn't about getting bigger, better, faster or more. To him, success is freedom – freedom to spend more time with his family, giving to others, and of course, more time to go surfing!
And as an avid surfer, Paul knows that property investing is like catching the perfect wave break.
It is what led to the title of his highly acclaimed, best selling book:
A Surfer's Guide to Property Investing: How to Achieve your Financial Goals and Lead your Best Life through Investing in Property
He's now Managing Director of his own buyer's agency Pure Property Investment, and a board member of PIPA – the Property Investment Professionals of Australia.
Over the last 10 years Paul has been involved in more than 500 property transactions for clients and has seen the right and wrong way to surf the property wave.
During this great chat that is jam packed with investment gold, you'll learn:
What mindset you need to be successful
The three critical keys to be successful in property investment in order to achieve your lifestyle goals
The advantages of building and developing property
The massive benefits of rentvesting
And why you should have a property focussed accountant and a professional buyer's agent on your team, and how to pick a good one
Now, like our view of long term successful investing, if you hang in till the end of this episode to reap the rewards, Paul's made a very generous offer for a limited number of listeners and I'm going to double down on his offer by also gifting you a copy of my second book 'Get Invested'.
Just email me the words 'A Surfer's Guide to Property Investing' along with the exact number of copies Paul mentions at the end of the show to bushy@khgroup.com.au with your name, number and contact details.
Listen to this episode now and subscribe via Apple Podcasts, Spotify, PlayerFM, search Google Podcasts or the player below. 
Get Invested is the podcast dedicated to time poor professionals who want to work less and live more. Join Bushy Martin, one of Australia's top 10 property specialists, as he and his influential guests share know-how on the ways investing in property can unlock the life you always dreamed about and secure your financial future.
Remember to subscribe on your favourite podcast player, and if you're enjoying the show please leave us a review.
Find out more about Get Invested here 
Want to connect with Bushy? Get in touch here

Podcast produced by Apiro