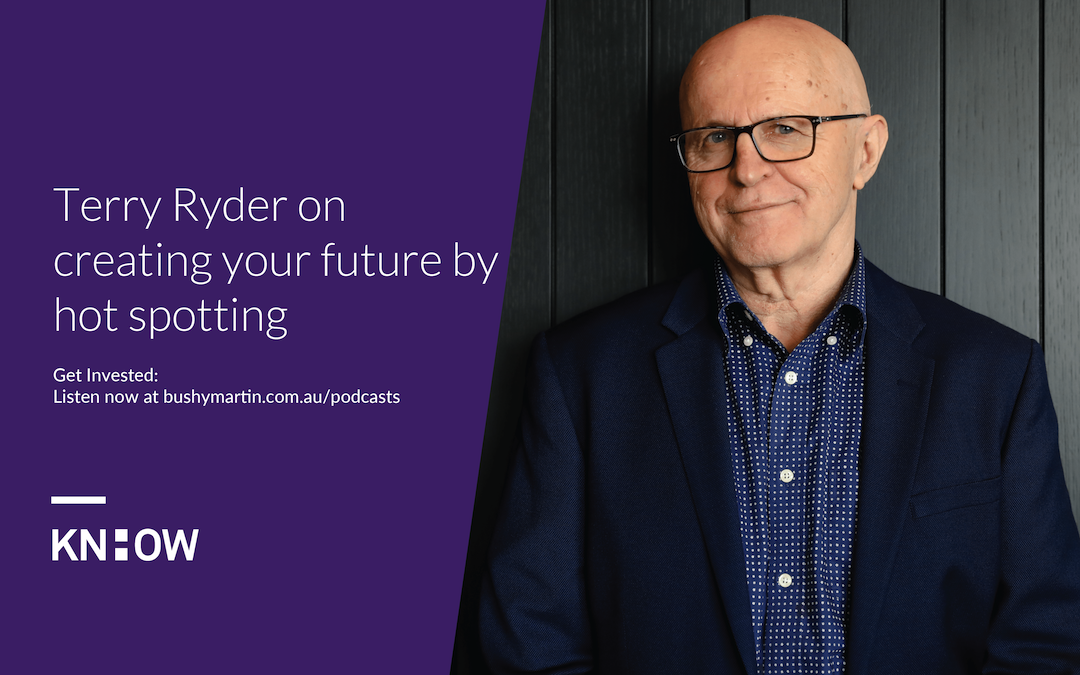 If you're always looking through the rear view mirror, you can't see the road ahead. So the ability to identify future outperforming hotspots by being borderless and adopting a national property approach has and is becoming increasingly important, especially if you want to join the ranks of the sustainably successful 5% – because 80% of the growth of a property comes from its location and a minor difference in the growth rate between one location and another can make hundreds of thousands of dollars of difference to the value of your property nest egg over time.
And the best person to assist you in finding these future outperforming hotspots is today's guest Terry Ryder.
Terry is recognised as Australia's number one independent real estate analyst. He's the founder of hotspotting.com.au that has been informing investors and property buyers on the best places to buy property based on in-depth, forward looking research since 2006.  
In a sea of property media mediocrity, Terry's been a specialist researcher/writer on residential property for over 35 years and has published four highly acclaimed and popular books.

He's regularly interviewed by television, radio and print media on real estate issues, and is widely sought after as a public speaker. 
His regular 'top hot spot' reports interpret masses of forward forecasting data and his hotspotting team condenses it into easily readable and digestible reports that help you make good informed property buying decisions.
And today Terry shares his informed, realistic and reliable thoughts on the current top 10 future hot spot locations around Australia and why, so you get a free peak into his most recent highly valuable Top 10 Best Buys property report.
We also get his thoughts on: 
The key drivers that create future hotspots

The three main phases of growth of a location and when best to invest

His thoughts on the secrets to property investment success

and we also share our thoughts on the mainstream media and where you really need to get the facts on property instead of the fear mongering fiction.
If you're generally interested in buying back your time and creating your future ideal lifestyle using property as part of your wealth by stealth strategy, then you're going to really enjoy this chat with Terry Ryder.
Listen to this episode now and subscribe via Apple Podcasts, Spotify, PlayerFM, search Google Podcasts or the player below. 
Get Invested is the podcast dedicated to time poor professionals who want to work less and live more. Join Bushy Martin, one of Australia's top 10 property specialists, as he and his influential guests share know-how on the ways investing in property can unlock the life you always dreamed about and secure your financial future.
Remember to subscribe on your favourite podcast player, and if you're enjoying the show please leave us a review.
Find out more about Get Invested here 
Want to connect with Bushy? Get in touch here

Podcast produced by Apiro