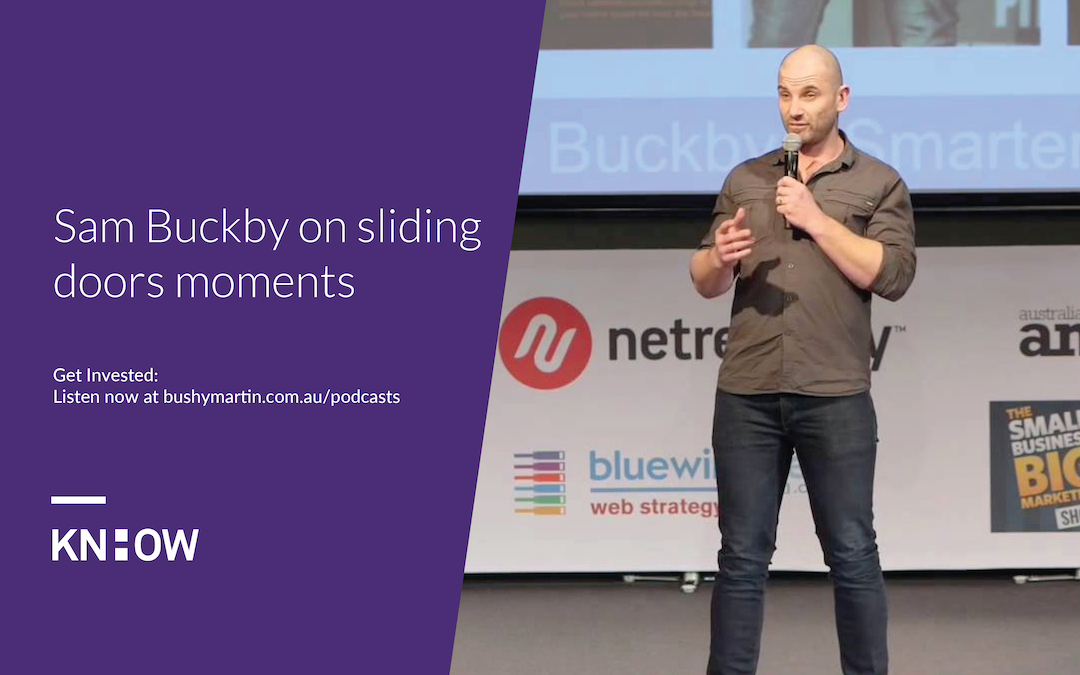 Maybe you have been thinking about investing in property for years but there has always been something or some reason why you have never quite stepped through the sliding door and onto property train.
This has been exactly the case with today's guest Sam Buckby, who explains why he has almost invested in property over 20 times over the last decade or so.
Sam's a great bloke, an author, podcaster, speaker, consultant, electrical expert and guru at using intelligent design to create a more simple life.
Sam is the owner and founder of Buckby Electrical, the creative mind behind Smarter Buildings and host of his hot new podcast Spaces.
He has over 20 years experience in electrical contracting, functional design and the built environment. Sam also manages a highly successful contracting business that has shown growth every year since inception and has even appeared on the hit house renovation TV show, The Block.
Through his whole working life, he's seen the evolution of technology become part of our everyday lives but wants to see our built environment evolve so that advanced functionality isn't just simple, but the norm.
Sam's the expert when it comes to designing the functionality of state-of-the-art buildings and has written a book on the topic called Homes with a Heartbeat.
But what I like most about Sam is that he puts life's big rocks of family, friends, fitness and health first and the rest of life fits in the gaps – he lives a great lifestyle of his own design. 
So if you're like Sam and have been thinking about investing for ages but have never quite got around to it, today could be your sliding door moment – so I challenge you to reach out to me at bushy@khgroup.com.au with the header 'Sliding Door Moment' and join me on our Freedom Flight video webinar education series so you have all of the information you need to make a fully informed sliding door decision.
Listen to this episode now and subscribe via Apple Podcasts, Spotify, PlayerFM, search Google Podcasts or the player below. 
Get Invested is the podcast dedicated to time poor professionals who want to work less and live more. Join Bushy Martin, one of Australia's top 10 property specialists, as he and his influential guests share know-how on the ways investing in property can unlock the life you always dreamed about and secure your financial future.
Remember to subscribe on your favourite podcast player, and if you're enjoying the show please leave us a review.
Find out more about Get Invested here 
Want to connect with Bushy? Get in touch here

Podcast produced by Apiro