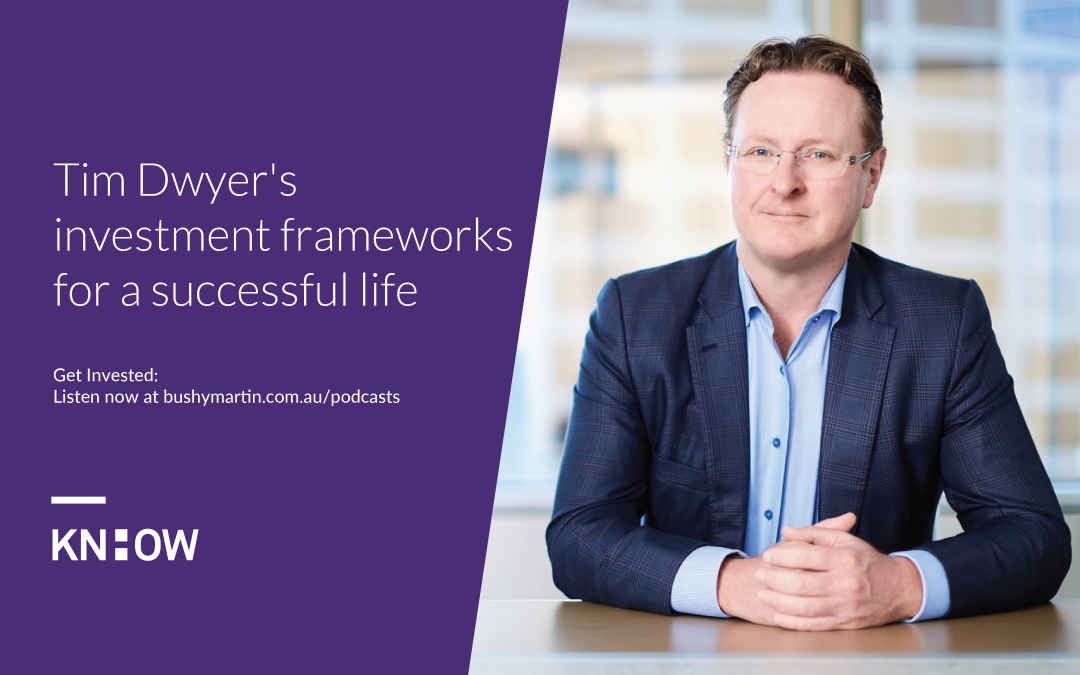 In over 100 episodes, the Get Invested podcast has featured some incredible guests with insights that, without overstating it, will change your life.
But as this show grows, some of the early gold can get missed – especially for newer subscribers. So this week we're rebroadcasting one of our most powerful episodes, an interview with Tim Dwyer.
Tim is the global director of Shirlaws Group and the founder of Growth Metrics Australia. He's a business coach, strategist and advisor who has mastered the art of helping small and medium-sized enterprises.
In this fascinating conversation, we followed Tim's journey in business over the course of his decorated career. We dove deep into business philosophy, frameworks for investing and scaling a business, and approaches to money that lead to wealth and freedom. We also touched on how Tim approaches property investment and how he allocates his financial resources.
There's this, and so much more. So whether this is a new interview to you, or you heard this one when it first went live, take the time to sit back and absorb these crucial wealth insights.
Listen to this episode now and subscribe via Apple Podcasts, Spotify, PlayerFM, search Google Podcasts or the player below. 
Get Invested is the podcast dedicated to time poor professionals who want to work less and live more. Join Bushy Martin, one of Australia's top 10 property specialists, as he and his influential guests share know-how on the ways investing in property can unlock the life you always dreamed about and secure your financial future.
Remember to subscribe on your favourite podcast player, and if you're enjoying the show please leave us a review.
Find out more about Get Invested here 
Want to connect with Bushy? Get in touch here

Podcast produced by Apiro