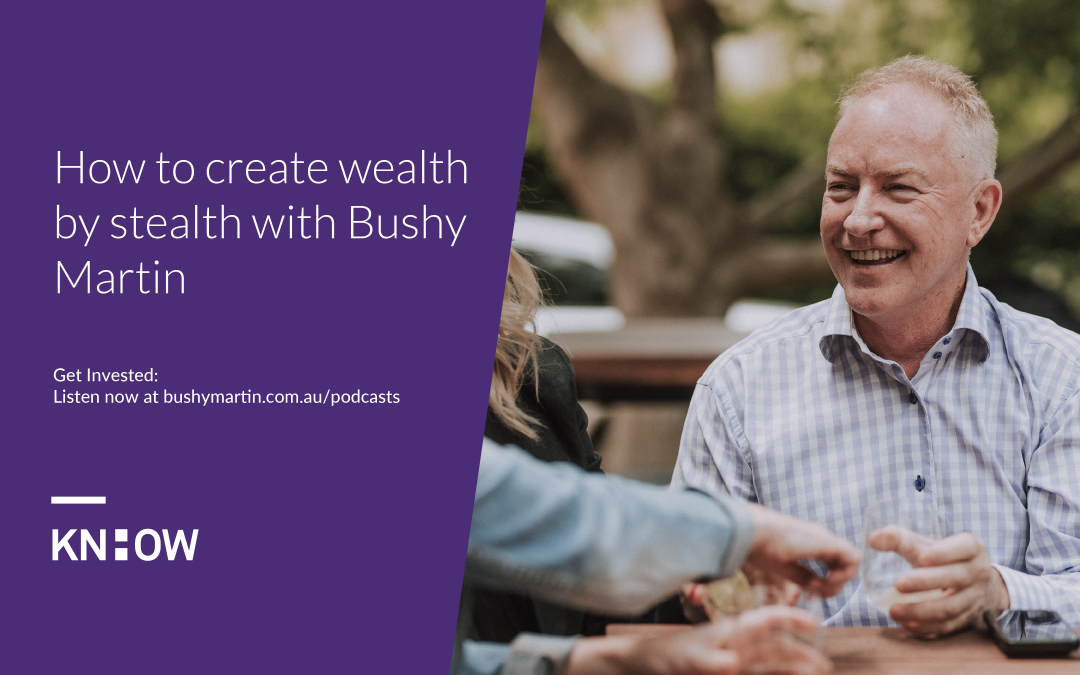 What's your relationship with money? Is money your friend or your foe?
How much do you focus on spending versus saving? On your income versus your investments? On your work versus your wealth? How proactive are you in managing your money?
My old man Bushy Senior always used to say that it isn't what you earn its what you spend that counts.
So how sticky are you with money? How quickly does it slip through your fingers?
How difficult do you find it to save money and set it aside when you are inundated with one cost after another with expenses always increasing?
What if there was a way to automate your money management that creates a saving system by remote control without you having to do anything or worry about it once it's set up? Would this make your life easier and reduce your stress and worry about the future?
Would you be interested in learning more?
If so, you are in luck as today we're re-releasing my interview with Josh Blakeley on his popular Master Your Money Show where I outline the kick ASS Money Management system that I detail in my book The Freedom Formula, as a foundational starting point to anyone who is looking to build wealth by stealth.
In our engaging discussion, I also share my views on:
Where you should start

The importance of the right money mindset and what your money mindset needs to looks like if you are going to achieve sustainable success

Becoming passive aggressive and what this means

The criticality of having a rainy day war chest

How you can grow your parallel savings shadow 

How I earned my first dollar and where this led to
I'm also interested to hear your best saving techniques, so email me at bushy@khgroup.com.au and the best and most innovative approach will win a copy of my book Get Invested.
Listen to this episode now and subscribe via Apple Podcasts, Spotify, PlayerFM, search Google Podcasts or the player below. 
Get Invested is the podcast dedicated to time poor professionals who want to work less and live more. Join Bushy Martin, one of Australia's top 10 property specialists, as he and his influential guests share know-how on the ways investing in property can unlock the life you always dreamed about and secure your financial future.
Remember to subscribe on your favourite podcast player, and if you're enjoying the show please leave us a review.
Find out more about Get Invested here 
Want to connect with Bushy? Get in touch here

Podcast produced by Apiro