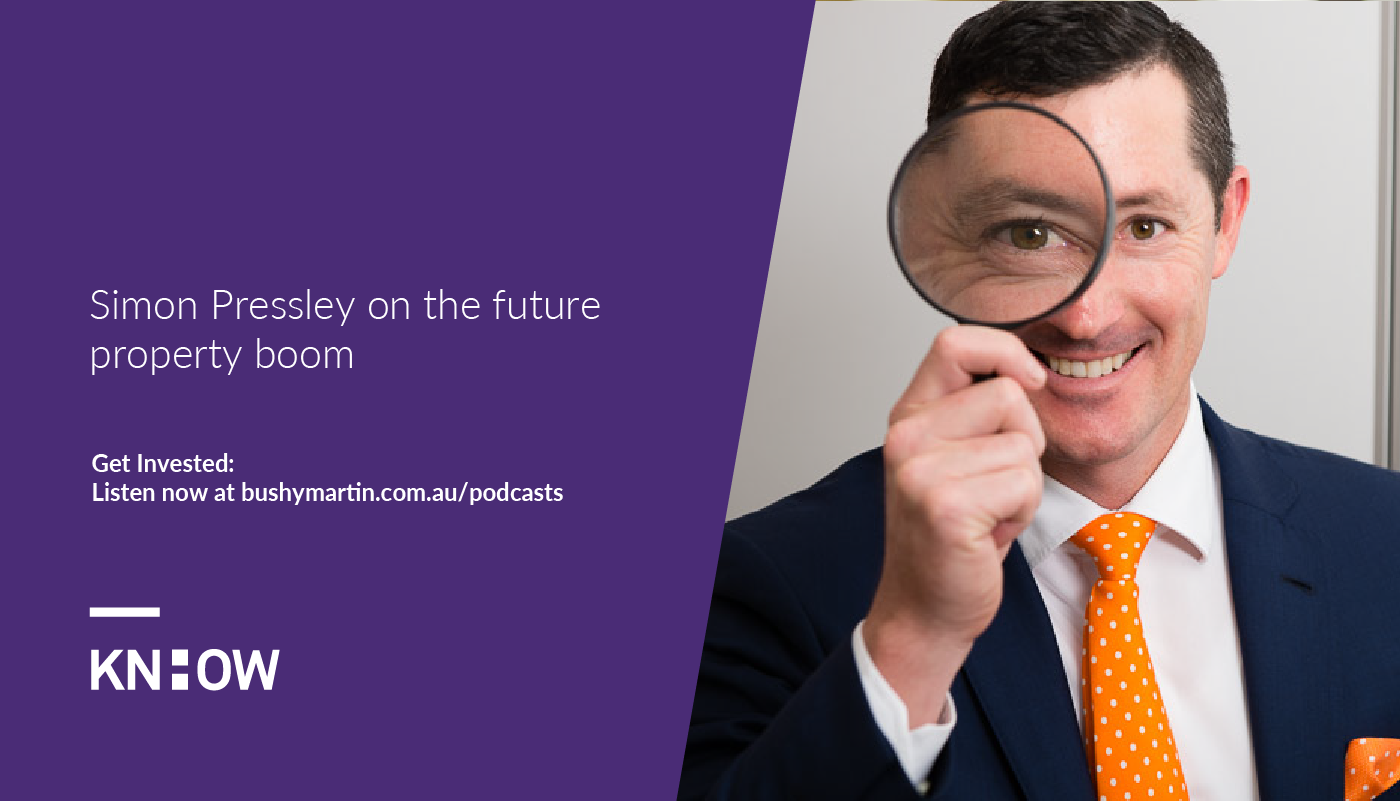 Today we continue our focus on the future for property in Australia, for a very good reason – we are on the verge of a property boom.
Listen to this episode now and subscribe via Apple Podcasts, Spotify, PlayerFM, search Google Podcasts. 
Following last week's episode with Pete Wargent, we now dig deeper into property with leading national residential property market analyst Simon Pressley of Propertyology.
So, why am I so excited? Because at the time of this episode we are in the eye of the property storm with property values for A class properties in high demand locations set to enjoy strong consistent growth in the very near future. 
Why? Because we are currently in a very rare window of opportunity.
And in today's motivating discussion with Simon we answer all of your key questions including:
What impact if any will the US election outcome have on property in Australia?

What are the facts versus the media fear factory fiction on property value movements?

Why is the 'fiscal cliff' term BS and why have most so-called 'experts' got their property forecasts so grossly wrong?

What are the emerging trends that will impact on property values moving forward?

What impact will the latest rate drop together with the relaxation in lending laws in March 2021 have on property?

With interest rates at all time lows and likely to remain there for most of the next decade, what impact will this have on property buyers' strategies?  

What property locations are currently rising or falling?

Which buyer demographics are most active?

Why is 2021 set for the biggest property BOOM in over 15 years?

And If you are ready to invest in property, what, where and why would you invest it now?
And If you're looking for further support on the positive direction for property in the near future, check out Simon's recent report on his website here https://www.propertyology.com.au/property-boom-before-christmas/
So get out your notebook and enjoy this highly energising and always informative chat with Simon Pressley.
Listen to this episode now and subscribe via Apple Podcasts, Spotify, PlayerFM, search Google Podcasts or the player below. 
Get Invested is the podcast dedicated to time poor professionals who want to work less and live more. Join Bushy Martin, one of Australia's top 10 property specialists, as he and his influential guests share know-how on the ways investing in property can unlock the life you always dreamed about and secure your financial future.
Remember to subscribe on your favourite podcast player, and if you're enjoying the show please leave us a review.
Find out more about Get Invested here 
Want to connect with Bushy? Get in touch here

Podcast produced by Apiro