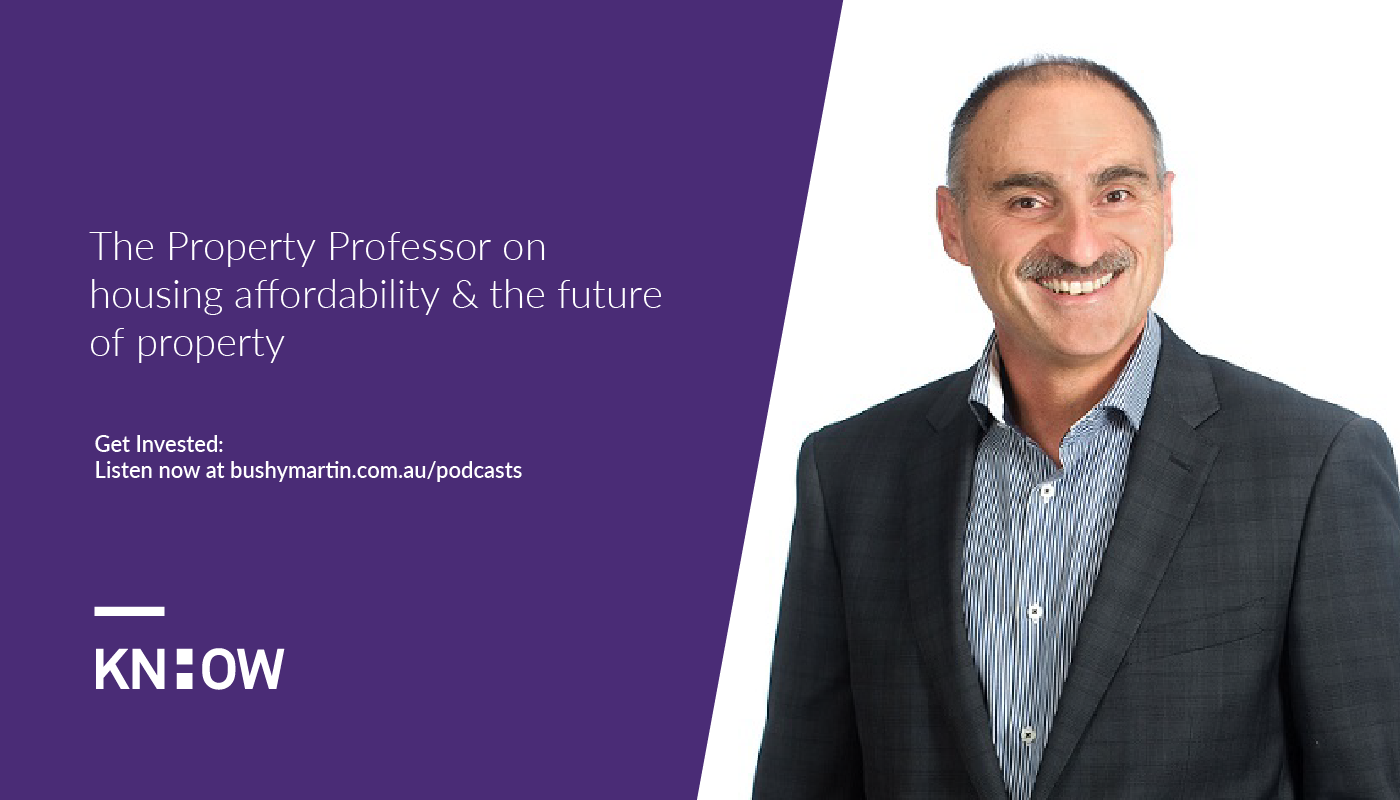 'The Property Professor' Peter Koulizos joins Get Invested to talk about the truth of housing affordability in Australia, and much more. 
Listen to this episode now and subscribe via Apple Podcasts, Spotify, Google Podcasts or PlayerFM . 
Peter is no stranger to the podcast, if you want to hear his full history and back story, check out Episode 41.
To refresh your memory on his impressive property credentials, Peter is currently the Program Director and lecturer for the Master of Property degree at The University of Adelaide and has been teaching in real estate and investment for over 20 years. He is also:
The Chair of the Property Investment Professionals of Australia (PIPA)

A property investor, walking his talk owning and developing several properties 

A researcher of property markets around the nation, looking for the best suburbs to invest in each capital city 

An author, publishing his first book "The Property Professor's Top Australian Suburbs" in 2008

,

co-authoring his second book "Property v Shares" in 2013

and

his third book is currently in the making 

A podcast host on the weekly show 'The Property Planner, Buyer and Professor'
Peter has the rare ability to combine the theory of property investment with the practicalities to teach you how to make money from investing in property, whether you're buying, selling, renting, renovating or developing property.
And given the rare window of opportunity that we are currently experiencing in property in Australia at the moment, this timely and engaging discussion answers all of your key questions including:
What we've learned from COVID and what should we be doing about it? And how will this affect property values and markets long term?

We get his predictions on what will happen in property in 2021 and beyond

Along with his predictions on regional activity and capital city forecasts –

in terms of who will come out on top and why

He covers what are the key risks to our economy and property that we need to be aware of

What are the biggest mistakes that people make around property and how can you avoid them?

What impact will the proposed changes to lending law legislation that are likely to be instituted in March 2021 have on property?

Is the building industry likely to continue to take off post HomeBuilder




and the stimulus initiatives?

What is the outlook for apartments and commercial property?

What are the details of the changes and options for stamp duty in NSW, Victoria and elsewhere, and what this will mean for property in the short, medium and long term?

And as already alluded to, what are his current thoughts on

housing affordability?

 
Peter often runs very hands on property development courses in Adelaide if you are interested in joining him and/or getting a copy of his upcoming book, and he's about to open his own buyers agency in Adelaide so if you're interested, feel free to check him out further on his LinkedIn profile where you can get all of his contact details.
In the meantime, enjoy this lively, engaging and always entertaining discussion with Peter Koulizos.
Listen to this episode now and subscribe via Apple Podcasts, Spotify, PlayerFM, search Google Podcasts or the player below. 
Get Invested is the podcast dedicated to time poor professionals who want to work less and live more. Join Bushy Martin, one of Australia's top 10 property specialists, as he and his influential guests share know-how on the ways investing in property can unlock the life you always dreamed about and secure your financial future.
Remember to subscribe on your favourite podcast player, and if you're enjoying the show please leave us a review.
Find out more about Get Invested here 
Want to connect with Bushy? Get in touch here

Podcast produced by Apiro