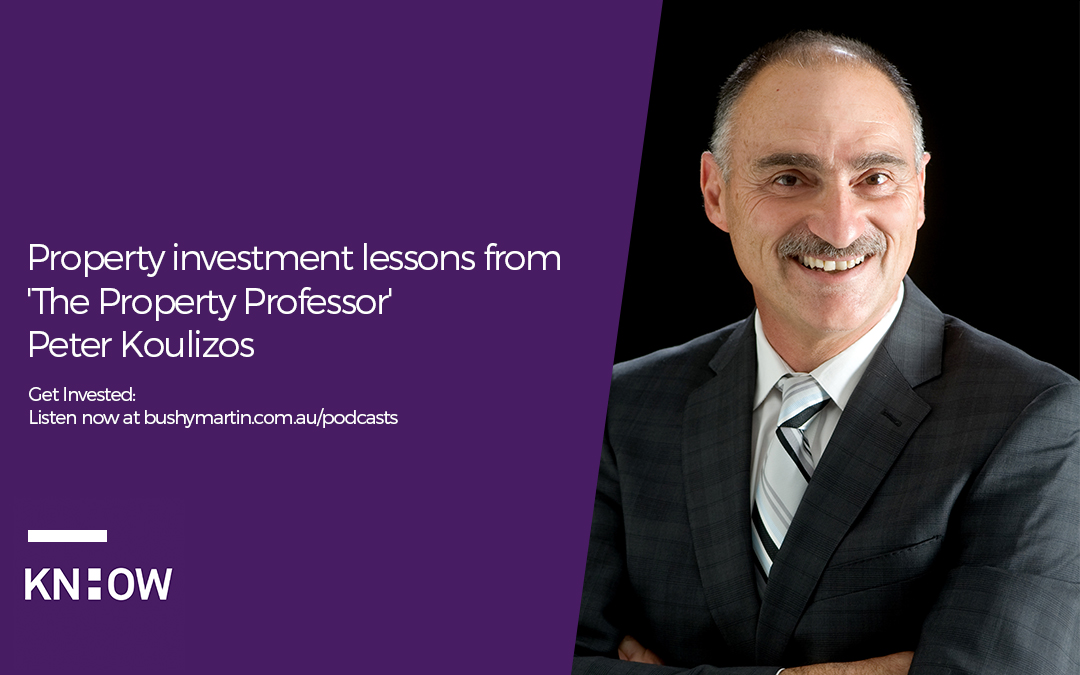 Peter Koulizos is affectionately known as 'The Property Professor', and with good reason.
Based on decades of his own property investment experience, Peter has spent the last 20 years combining his talent for teaching with his passion for property to deliver hands on, actionable and real world education in property investment. He does this across TAFE, Uni SA and Adelaide University in South Australia, delivering to students across the nation.
This compliments his own Graduate Diploma in Property, Masters Degree in Business specialising in Property and a Masters of Urban and Regional Planning.
He is also an accomplished author of two books – 'The Top Australian Suburbs' and  co-author of 'Shares versus Property' and I quote his gems of wisdom in my own book 'The Freedom Formula'.
In addition to educating property investors to be successful, he is also committed to their protection in his role as Chairman of the Property Investment Professionals of Australia or PIPA, advocating a code of ethical conduct for industry players as a way to eliminate the sharks that have given property a bad name in the past.
In this highly informative and wide-ranging discussion, you will learn about:
The question of property and or shares?
The merits of building versus buying
Houses versus units and apartments
What is PIPA and PICA, how do they help you and how can you help them
The most common mistakes that investors make
The keys to successful property investment
Where the current top Australian suburbs are to invest in
What are the future challenges in property and what can you do about them?
Listen and subscribe via Apple Podcasts, Spotify, PlayerFM, search Google Podcasts or the player below. 
Get Invested is the podcast dedicated to time poor professionals who want to work less and live more. Join Bushy Martin, one of Australia's top 10 property specialists, as he and his influential guests share know-how on the ways investing in property can unlock the life you always dreamed about and secure your financial future.
Remember to subscribe on your favourite podcast player, and if you're enjoying the show please leave us a review.
Find out more about Get Invested here 
Want to connect with Bushy? Get in touch here