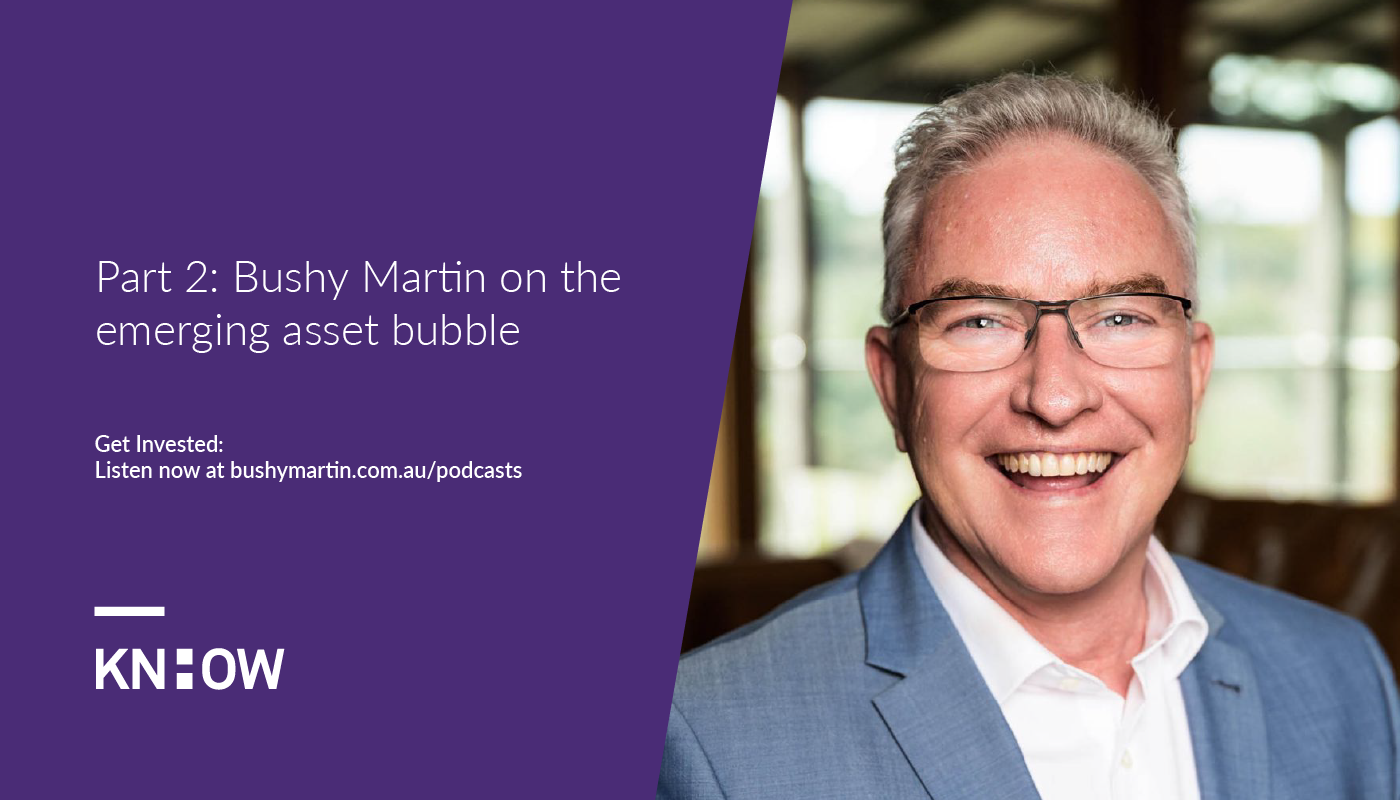 Now that you know where we are at from an economic and investment perspective, what do you do about it as an investor? Bushy Martin continues the conversation on the emerging asset bubble.
Listen to this episode now and subscribe via Apple Podcasts, Spotify, Google Podcasts or PlayerFM . 
In the previous episode on the emerging asset bubble, we talked about where investment markets are at and why we are here.
Now I share insights on how to invest in a boom and avoid bust, what signs to look out for and how to get proactive … to not only protect your wealth but to thrive and take advantage of the upcoming opportunities.
Missed part 1? Tune in here.
If you'd like to optimise your performance in property investment, Bushy is taking investors to new heights in his unique Freedom Flight program … giving you access to live, interactive information sessions and Bushy's unique portfolio planning process.
To book your ticket or find out more, click here:  https://knowhowproperty.com.au/freedom-fighters
Listen to this episode now and subscribe via Apple Podcasts, Spotify, PlayerFM, search Google Podcasts or the player below. 
Get Invested is the podcast dedicated to time poor professionals who want to work less and live more. Join Bushy Martin, one of Australia's top 10 property specialists, as he and his influential guests share know-how on the ways investing in property can unlock the life you always dreamed about and secure your financial future.
Remember to subscribe on your favourite podcast player, and if you're enjoying the show please leave us a review.
Find out more about Get Invested here 
Want to connect with Bushy? Get in touch here

Podcast produced by Apiro