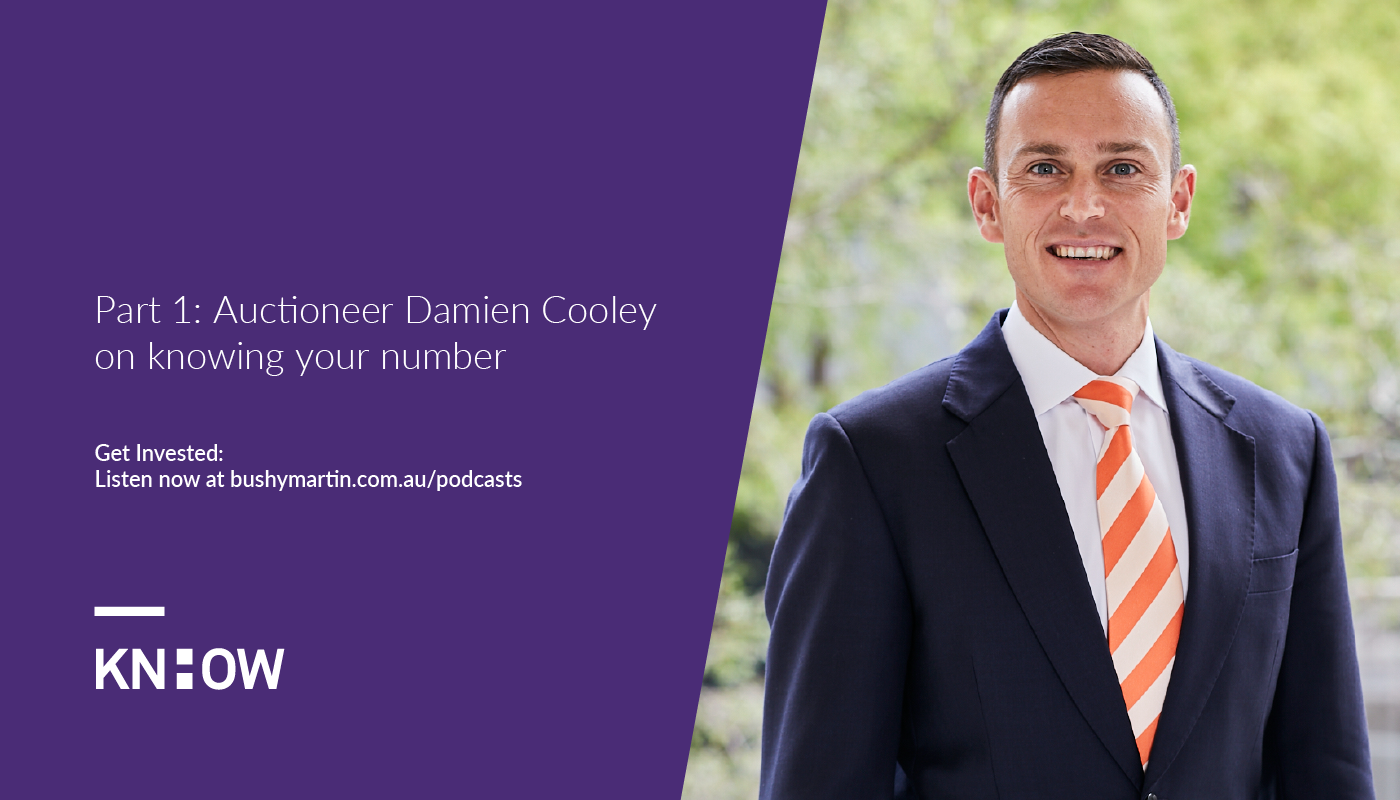 Damien Cooley reveals the highs, lows, mindset and motivations on his journey to becoming Australia's top auctioneer.
Listen to this episode now and subscribe via Apple Podcasts, Spotify, Google Podcasts or PlayerFM . 
Damien is the auctioneer of choice for Australia's most respected real estate agencies, his clients rely on his inimitable style and unsurpassed calibre of service to achieve consistently exceptional results.
While leading the highly successful Cooley Auctions, Damien also holds a seat on the Board of the REINSW and is a regular face on reality television where he has performed the winning auction on The Block five times and is the most booked auctioneer on the show making his eleventh appearance in 2018. He has also performed auctions on many other reality TV series including The Renovators, Under the Hammer and Hot Auctions.
This was such an insightful and engaging interview with Damien Cooley that we've broken it up over two episodes.
Part 1 of our chat dives into Damien's journey so far where you'll hear of his highs and lows on his way to becoming Australia's leading auctioneer of choice.
You'll get to dive deep into his mindset and motivations that've contributed to his incredible sustainable success, along with how he's managed to work through the considerable challenges that he's had and continues to have along the way, as he shares his personal, professional and passive investment peaks and troughs. And yes, yet again, it's the obstacles that show us the way.
So enjoy this very open, honest and moving conversation that will well and truly whet you're appetite for next week's Part 2, where we dive headlong into the wonderful world of all things auctions and how you can manoeuvre them to your advantage. 
More from Damien Cooley:
Website: https://www.cooley.com.au/ 
Three easy ways to Get Invested right now:
1. Subscribe to this podcast now, if you haven't already, and get the inspiration delivered to your podcast feed each week
2. Get a copy of my book, Get Invested, for FREE, and find out what it takes for you to invest in living more, working less. Go to: https://knowhowproperty.com.au/get-invested-free-ebook 
3. Join the Get Invested community. Each month Bushy sends a free and exclusive monthly email full of practical 'Self, Health and Wealth' wisdom that our current Freedom Fighter subscribers can't wait to get each month. Just visit bushymartin.com.au, scroll to the bottom of the page and sign up.
About Get Invested, a Property Hub show
Get Invested is the leading weekly podcast for Australians who want to learn how to unlock their full 'self, health and wealth' potential.
Hosted by Bushy Martin, an award winning property investor, founder, author and media commentator who is recognised as one of Australia's most trusted experts in property, investment and lifestyle, Get Invested reveals the secrets of the high performers who invest for success in every aspect of their lives and the world around them.
Get Invested is part of the Property Hub podcast channel, your home for property investment insights, inspiration and stories from Australia's top property experts, investors, leaders and analysts. Subscribe now on Apple Podcasts, Spotify and Google Podcasts to get every Get Invested episode each week for free, and also get full access to RealtyTalk, Australia's top online property show for red hot property investing news and insights direct from property industry leaders and influencers.
Property Hub is a collaboration between Bushy Martin from KnowHow Property, Kevin Turner from Realty, show producer Andrew Montesi from Apiro Marketing and Apiro Media, and Australia's largest independent podcast network DM Media. 
For business and partnership enquiries, send an email to: antony@dm.org.au
Find out more about Get Invested here 
Want to connect with Bushy? Get in touch here

Podcast produced by Apiro