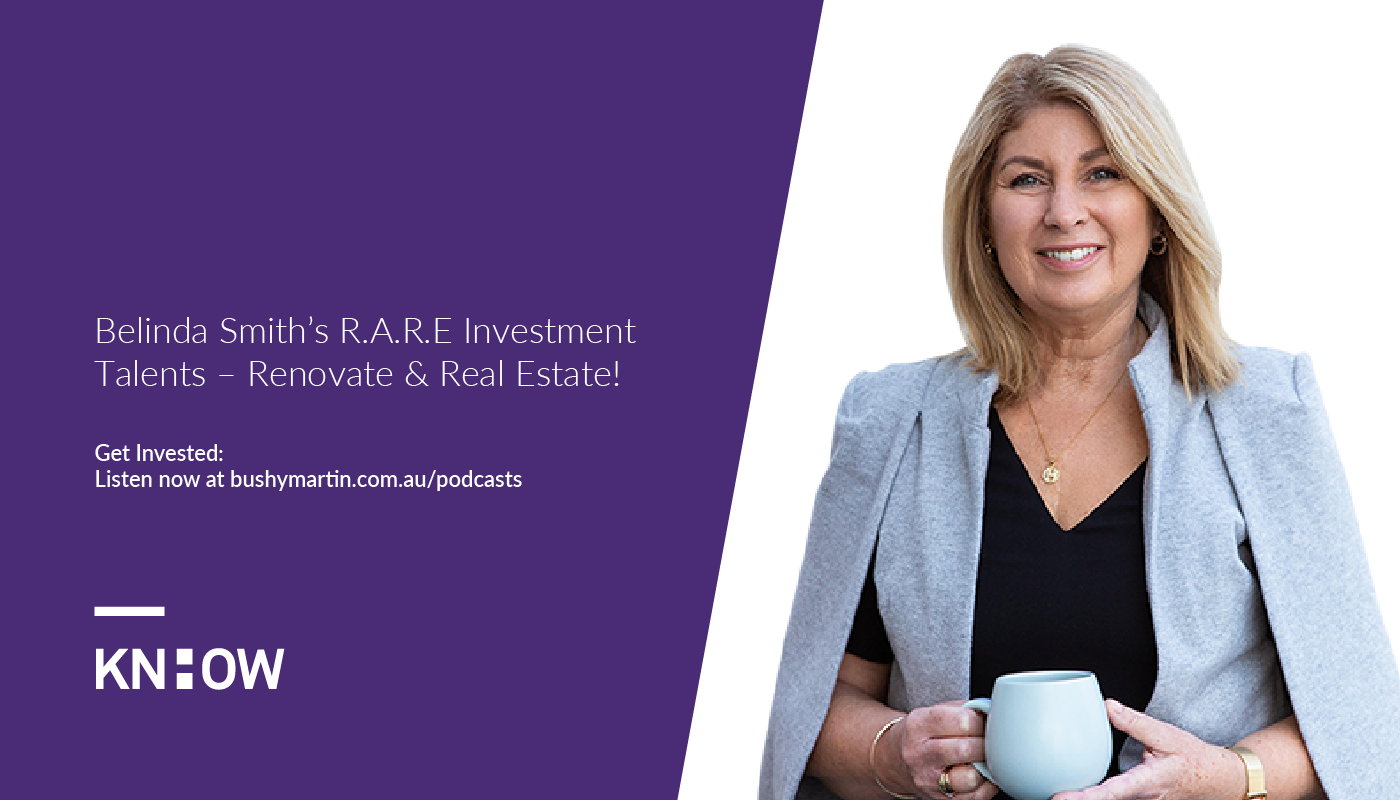 As property values continue to soften and plateau in Australia, Belinda Smith explains how to stimulate equity growth with smart renovation.
Listen to this episode now and subscribe via the Property Hub channel on Apple Podcasts, Spotify and Google Podcasts. 
In previous episodes we've talked about property development, but this can be costly and high risk especially for time poor career minded professionals with full time jobs.
The solution is clever renovation. Now the emphasis is on 'clever' because we hear a lot about material supply issues, lead time delays, rising construction costs, builder liquidity concerns, among other challenges.
This is where Belinda Smith comes in, as a successful renovation expert and leading renovation coach, who helps people create financial independence through renovation strategies.
Belinda has had 30 years of renovation experience, has built a successful property investment company and now teaches and motivates people how to renovate your properties and/or flip homes for profit.
Belinda shares her inspiring story and insights today.
Connect with Belinda Smith
Website: http://www.renovateandrealestate.com.au
FREE Renovation Masterclass here: http://bit.ly/renovationmasterclass
Free private Facebook group of mums and dads renovators and decorators here: https://bit.ly/3aboZct 
Belinda's book recommendation: Steve McKnight's books on property investment
Know How Next Step: Personal Solution Session With Bushy
Whether you're a first time property investor or an experienced player, knowing the next step on your investment journey is critical. To help you make the right move, wherever you're at, book an hour of power personal session with Bushy to discuss any questions, queries or issues about investment strategy, lifestyle goals, finance or property portfolio delivery.
It costs just $295 to get expert advice from Bushy about your next step. Just click here to get started – choose 'Property Pathway Finder' and our team will be in touch.
Three easy ways to Get Invested right now:
1. Subscribe to this podcast now, if you haven't already, and get the inspiration delivered to your podcast feed each week
2. Get a copy of my book, Get Invested, for FREE, and find out what it takes for you to invest in living more, working less. Go to: https://knowhowproperty.com.au/get-invested-free-ebook 
3. Join the Get Invested community. Each month Bushy sends a free and exclusive monthly email full of practical 'Self, Health and Wealth' wisdom that our current Freedom Fighter subscribers can't wait to get each month. Just visit bushymartin.com.au, scroll to the bottom of the page and sign up.
About Get Invested, a Property Hub show
Get Invested is the leading weekly podcast for Australians who want to learn how to unlock their full 'self, health and wealth' potential.
Hosted by Bushy Martin, an award winning property investor, founder, author and media commentator who is recognised as one of Australia's most trusted experts in property, investment and lifestyle, Get Invested reveals the secrets of the high performers who invest for success in every aspect of their lives and the world around them.
Get Invested is part of the Property Hub podcast channel, your home for property investment insights, inspiration and stories from Australia's top property experts, investors, leaders and analysts. Subscribe now on Apple Podcasts, Spotify and Google Podcasts to get every Get Invested episode each week for free, and also get full access to RealtyTalk, Australia's top online property show for red hot property investing news and insights direct from property industry leaders and influencers.
Property Hub is a collaboration between Bushy Martin from KnowHow Property, Kevin Turner from Realty, show producer Andrew Montesi from Apiro Marketing and Apiro Media, and Australia's largest independent podcast network DM Media. 
For business and partnership enquiries, send an email to: antony@dm.org.au
Find out more about Get Invested here 
Want to connect with Bushy? Get in touch here

Podcast produced by Apiro