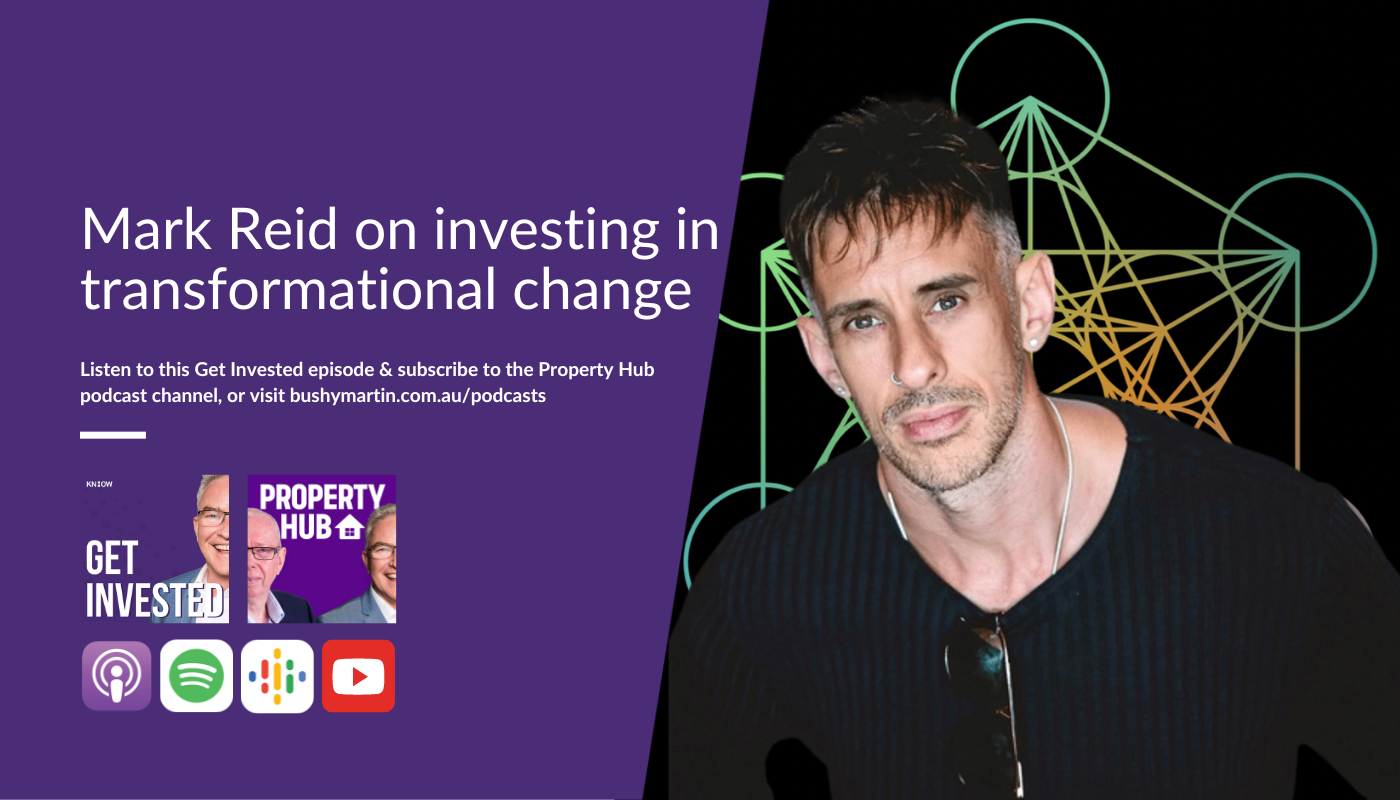 Are familiar bad habits preventing you from investing and growing wealth? The core issue could be rooted in childhood trauma, says Mark Reid.
Listen to this episode now and subscribe via the Property Hub channel on Apple Podcasts, Spotify, Google Podcasts and YouTube.
This could be the most important podcast you listen to, giving you the power to transform your life so that you can start to remove the hidden barriers that are preventing you from living your best life.
Many of us struggle to break free from fear, anxiety, anger, depression, overwhelm, addiction, workaholism, self-sabotage and other emotional issues.
You might know you have a problem, but don't know where to start to address it.
Today's special guest Mark Reid is here to help you, in the same way he recently helped me at our transformational sessions in Ubud, Bali.
Mark's the founder of Trysted Soul Healing where he specialises in healing generational and inner child trauma through his Purpose Driven Trauma Method.
Mark has studied, taught and helped clients all over the world in multiple capacities within the Health & Education sector – from being a School Teacher, Sports Coach, DJ, Business Mentor, Personal Trainer, Master Life Coach, Human Design, Tantra, Breathwork, Somatic Release and Meditation Practitioner and Energy Healer.
From his Bali base, he now serves clients all over the world, and helps you heal your past to break the trauma cycle so that you can enjoy the safe, loving and connected family that you've always dreamed of and live your best life.
Gift for Get Invested listeners
To help you become unstuck and transform your life, Mark has very generously offered 14 days free access to his SAFE program that will allow you to access 40 different practices to regulate your nervous system.
So just click on this link: https://trystedsoul.clickfunnels.com/trysted-soul-members-area/bc293f42965 andsign up. Then watch the three videos at the top, and then after that, email Mark at mark@trystedsoul.com with the message "please release the modules " and Mark will open the foundations and peace sections for you.
NEW – Join the Property Hub community on Substack!
Sign up to get Australian property news, opinion and episodes in your inbox: https://propertyhubau.substack.com/
Property Wealth Bootcamp:
Three easy ways to Get Invested right now:
1. Subscribe to this podcast now, if you haven't already, and get the inspiration delivered to your podcast feed each week
2. Get a copy of my book, Get Invested, for FREE, and find out what it takes for you to invest in living more, working less. Go to: https://knowhowproperty.com.au/get-invested-free-ebook
3. Join the Get Invested community. Each month Bushy sends a free and exclusive monthly email full of practical 'Self, Health and Wealth' wisdom that our current Freedom Fighter subscribers can't wait to get each month. Just visit bushymartin.com.au, scroll to the bottom of the page and sign up.
About Get Invested, a Property Hub show
Get Invested is the leading weekly podcast for Australians who want to learn how to unlock their full 'self, health and wealth' potential.
Hosted by Bushy Martin, an award winning property investor, founder, author and media commentator who is recognised as one of Australia's most trusted experts in property, investment and lifestyle, Get Invested reveals the secrets of the high performers who invest for success in every aspect of their lives and the world around them.
Get Invested is part of the Property Hub podcast channel, your home for property investment insights, inspiration and stories from Australia's top property experts, investors, leaders and analysts. Subscribe now on Apple Podcasts, Spotify and Google Podcasts to get every Get Invested episode each week for free, and also get full access to RealtyTalk, Australia's top online property show for red hot property investing news and insights direct from property industry leaders and influencers.
Property Hub is a collaboration between Bushy Martin from KnowHow Property, Kevin Turner from Realty, show producer Andrew Montesi from Apiro Marketing and Apiro Media, and Australia's largest independent podcast network DM Media.
For business and partnership enquiries, send an email to: antony@dm.org.au
Find out more about Get Invested here
Want to connect with Bushy? Get in touch here
Podcast produced by Apiro