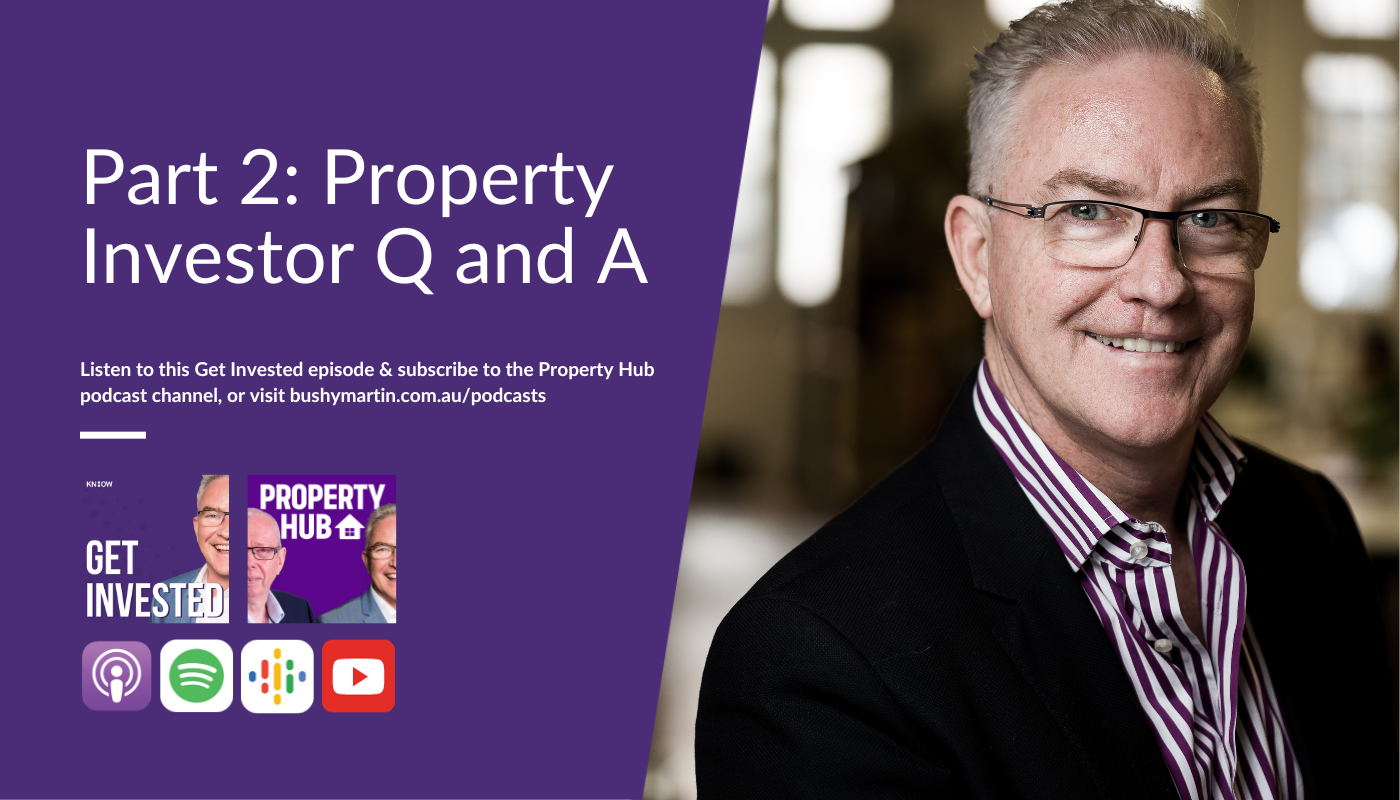 We continue our deep dive into all of your practical and insightful property investment questions.
Listen to this episode now and subscribe via the Property Hub channel on Apple Podcasts, Spotify, Google Podcasts and YouTube.
We've got part two of our special this week, where Bushy Martin sat down with Jef Miles and Joe Tucker from Aus Property Investors, one of Australia's largest Facebook communities dedicated to Property Investing.
This was a live stream recorded with the investor community, and in this part of the discussion Bushy gets very practical in outlining his approach, and views, on property investment.
And if you want to join the Aus Property Investors Facebook group, click here: https://www.facebook.com/groups/Auspropertyinvestorsgroup