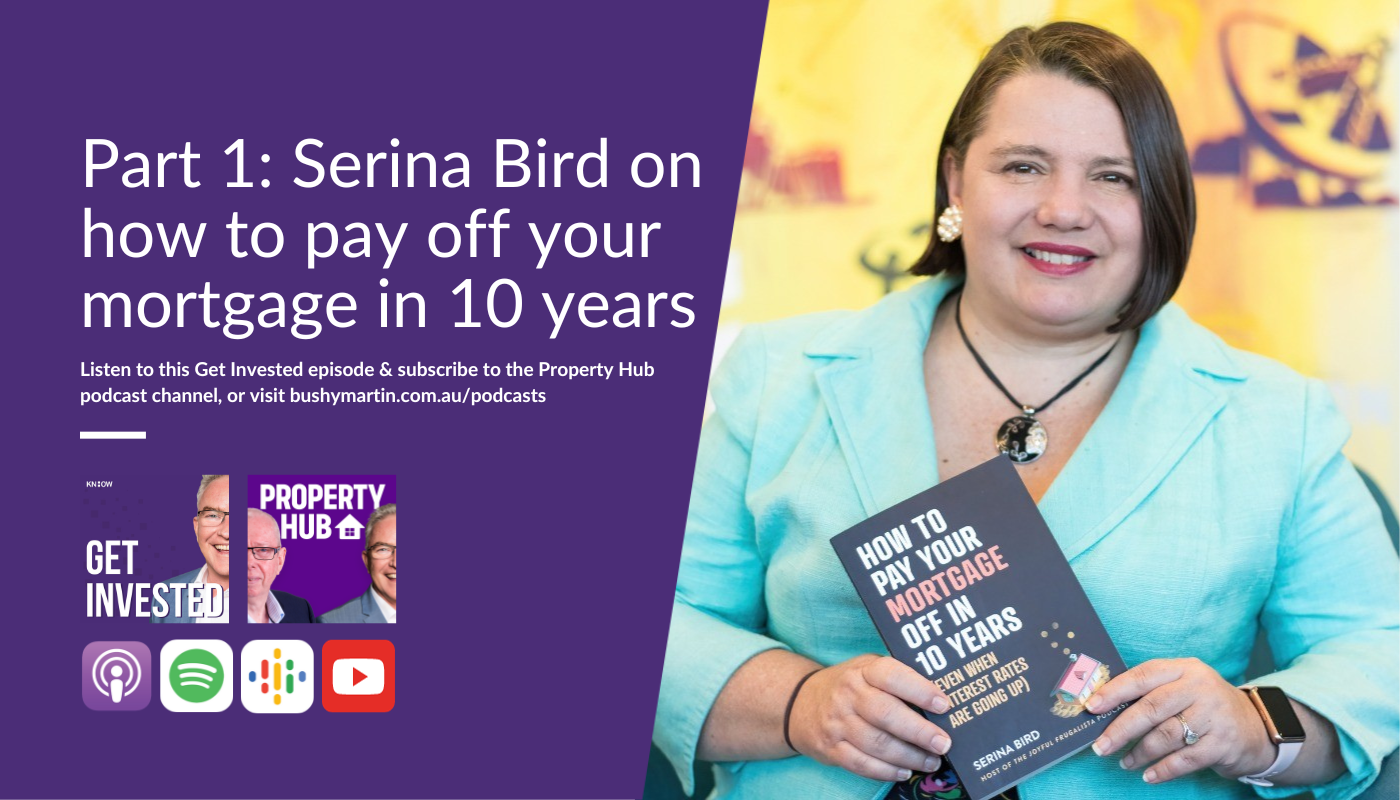 Instead of having property loans draining your income for 30 years, imagine paying them off in just a fraction of that time. It's possible, and Serina Bird reveals how.
Listen to this episode now and subscribe via the Property Hub channel on Apple Podcasts, Spotify, Google Podcasts and YouTube.
Serina (who first joined Get Invested back on episode 129) is a finance writer, podcaster and author who is a self-made millionaire who now helps people save money and live more meaningful lives.
She is the host of The Joyful Frugalista podcast and author of The Joyful Frugalista and The Joyful Startup Guide. She writes a regular column with Money Magazine that encourages people to spend less and save more (with joy) on the path to financial empowerment.
The latest ABS Census confirms that about 35% of Australia's 9.8 million homes are owned with a mortgage, and a recent report indicates that on average, home loaners currently need to spend between 40-45% of their income on mortgage repayments.
Now the national average mortgage level has increased by 36% since 2018 to around $600K according to the latest ABS figures, which means that repayments are now about $3,600 dollars each and every month, based on a principle and interest loan at 6% – this is a big chunk of anyone's income. And most Aussies are stuck with this noose around their necks for 25 – 30 years!
But as Serina reveals today, it doesn't have to be that way. She says there are a myriad of ways that you can knock big holes in your home loan and pay it off much sooner, without limiting your lifestyle.
Don't miss the many practical insights in part 1 of our conversation today.