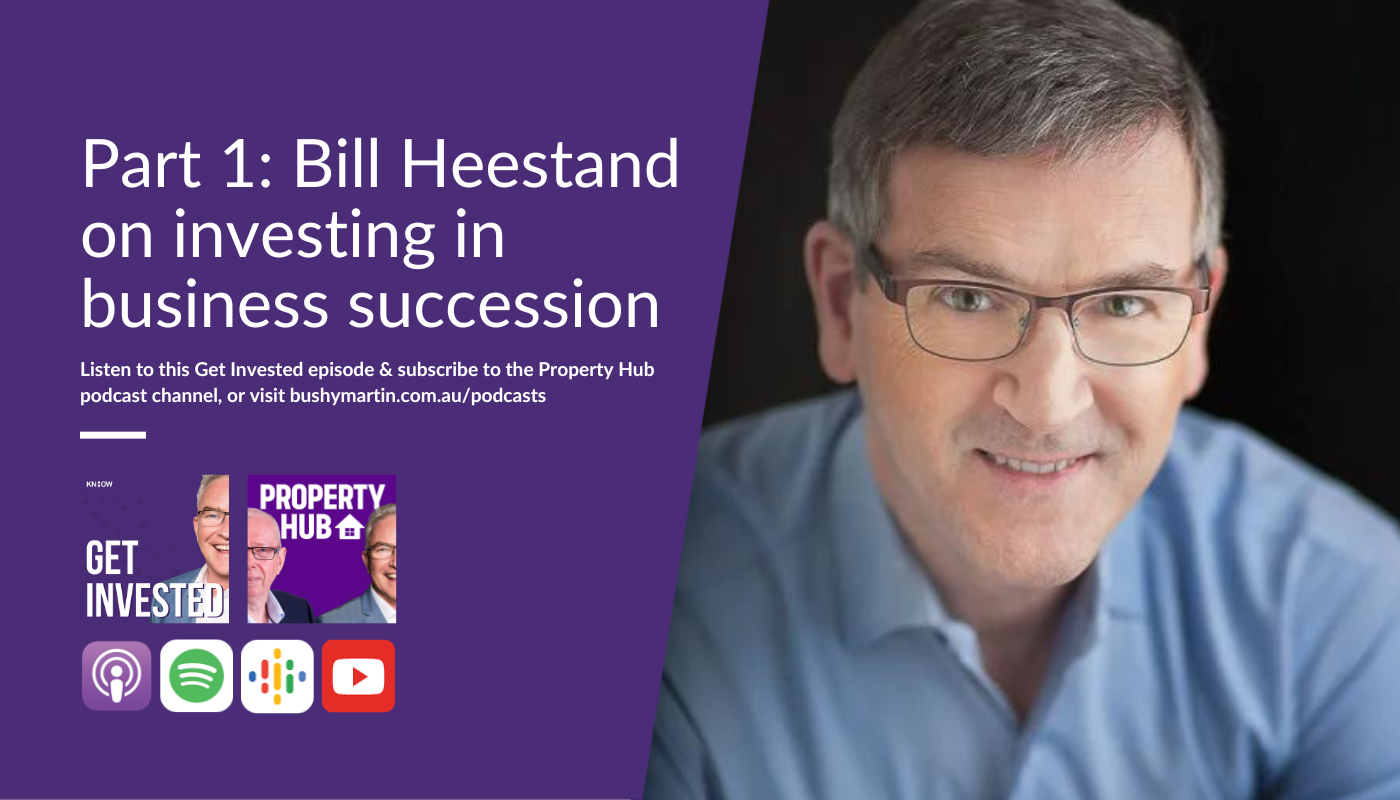 A savvy business succession strategy can set you up for retirement AND set up your key employees. Bill Heestand joins us to explain how.
Listen to this episode now and subscribe via the Property Hub channel on Apple Podcasts, Spotify, Google Podcasts and YouTube.
It is our 300th episode of Get Invested – wow, what an incredible milestone! Thank you for joining us on the journey.
And this episode is a special one.
While we talk about property investing for retirement, there's also saving for retirement and CREATING for retirement. Creating and selling a business can supercharge your investments and set you up for life after work.
Personally, I (Bushy) and my wife Sonya have been wresting with the question of how to bring our key employees on the journey with our company KnowHow Property – so we started working on a unique perpetual custodian business model (which I explain in this episode).
That led us to Bill Heestand in the US.
He had written a great book called 'The Ownership Ladder' that has been rebadged as 'The Ultimate Career Path – How A Smart Employee Can Buy Out The Boss'.
And I'm excited that Bill has joined us on the show.
Because if this perpetual custodian approach will work for our small boutique lifestyle business, then why not the business you're involved in?
If you're one of the 2.5 million small business owners in Australia, or one of the 8 million small business employees, why not create a wealth building income for life by investing in your livelihood?
If this is of interest to you as a small business owner or a small business employee looking to grow your wealth and lifestyle income opportunity in return for your years of hard work and dedication, then you are going to love our conversation today.
During his 32 years in business, Bill has successfully bought and sold a small business not just once but four times that has grown wealth for the participants and created ongoing regular retirement income, so I'm excited to deep dive on his own business investment journey and his book, which we'll spread over the next two episodes.
Book:
How A Smart Employee Can Buy Out The Boss