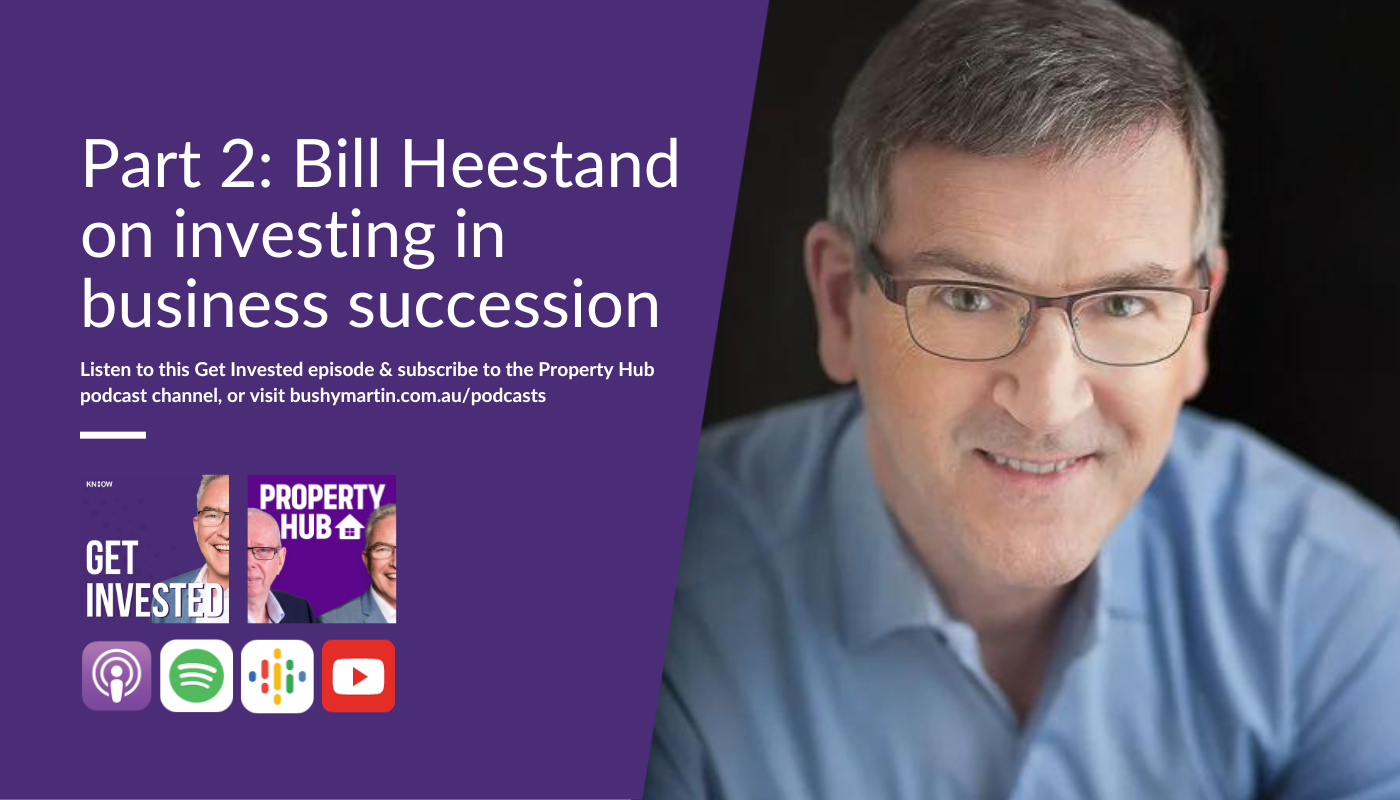 We continue the conversation on business succession with expert Bill Heestand.
Listen to this episode now and subscribe via the Property Hub channel on Apple Podcasts, Spotify, Google Podcasts and YouTube.
If the goal of investing your time, energy and money is ultimately to create an ongoing regular cash flow income that will continue to fuel your lifestyle long term, as a small business owner or employee, why wouldn't you consider investing in your business to return for all the hard work and dedication?
In Part 2 of our interview, Bill talks about how you can maximise that unrealized investment opportunity, your business, that you have more control over than anything else.
During his 32 years in business, Bill has successfully bought and sold a small business not just once but four times that has grown wealth for the participants and created ongoing regular retirement income.
Enjoy the discussion.
Book:
How A Smart Employee Can Buy Out The Boss   
New – join our Facebook group, The Property Hub Collective:
https://www.facebook.com/groups/1857513011165686