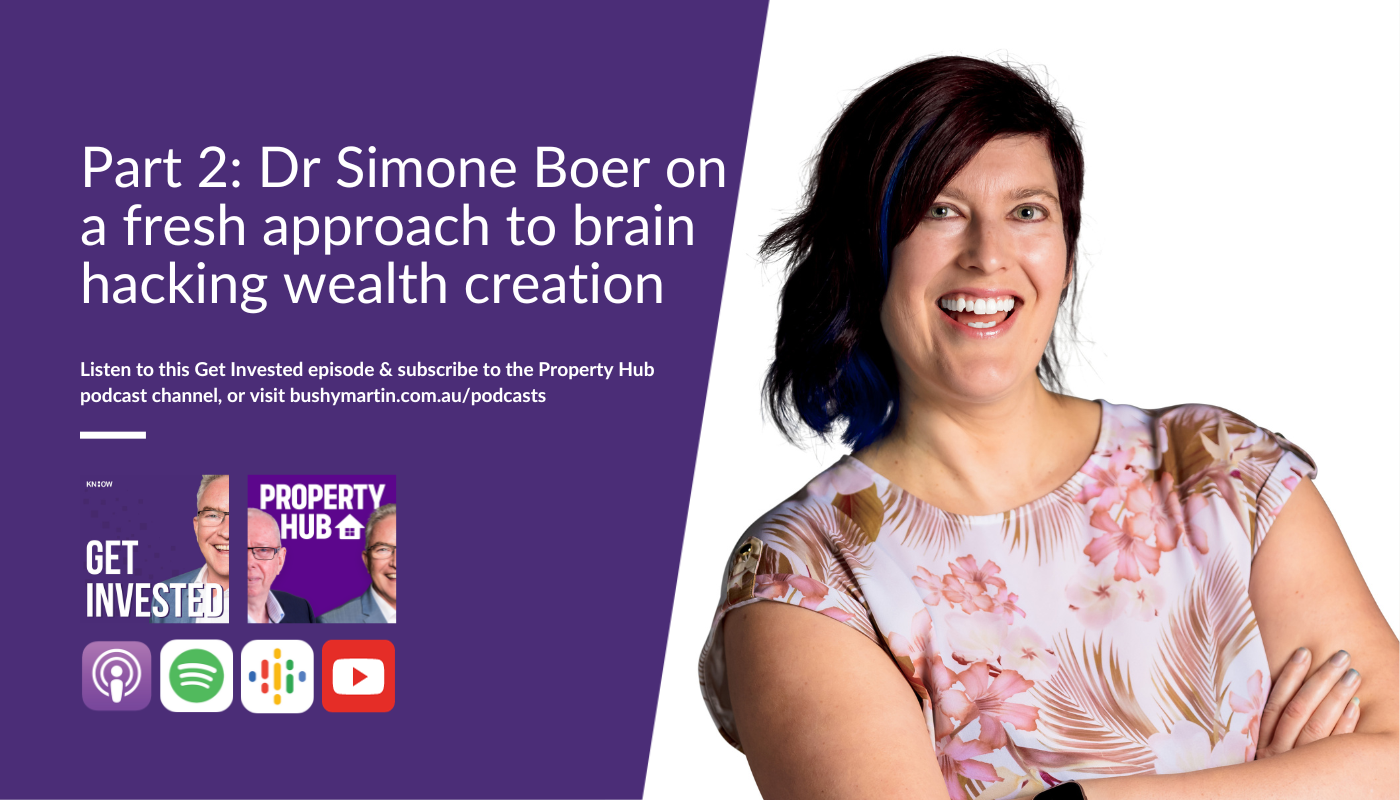 Looking for the transformational change that will take you to new levels of success? Tune in to the second part of our chat with Dr Simone Boer.
Listen to this episode now and subscribe via the Property Hub channel on Apple Podcasts, Spotify, Google Podcasts and YouTube.
In Part 1 the property investor and neuro coach took us through the ins and outs of her own personal property investment journey, now we deep dive into areas that are going to make or break the sustainability of your success – and you guessed it, it revolves around mindset and transformational change.
She talks about:
Overcoming mistakes relating to mindset, beliefs, attitudes and expectations
Getting liberated from fears, negative self-talk, trauma and other limitations
Breaking through insecurities
And much more!
Get unblocked in 15 minutes
If you want to change your life in 15 minutes with a visualisation recording that's aimed at unblocking parts of your subconscious so that you can fulfil your potential, Dr Simone is giving Get Invested listeners a special opportunity to start the process by emailing her at: info@afreshapproach.com.au Or hopping on her website and sending her a message at: www.afreshapproach.com.au
New – join our Facebook group, The Property Hub Collective:
https://www.facebook.com/groups/1857513011165686