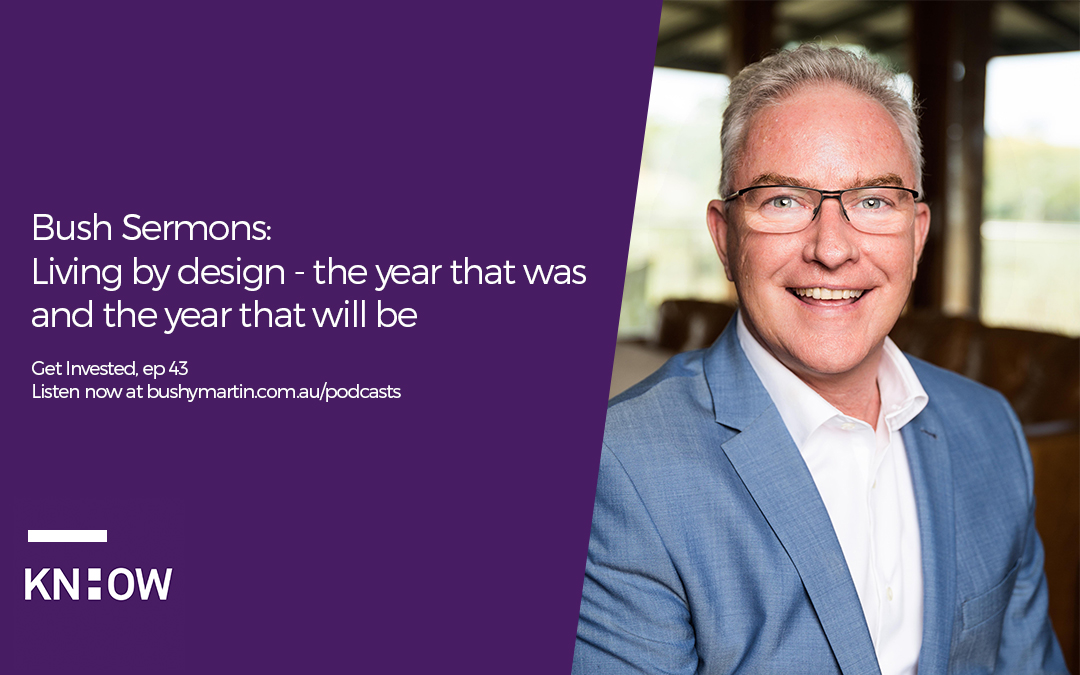 In our previous special Get Invested 'mini-sode', we talked about reconnecting with your big 'why'. In this episode, Bushy continues sharing his insights to help you nail your new year.
He reveals the '3 Purpose P's' to help you achieve your lifestyle and passive income goals, and much more.
As Bushy discusses in this episode, the Know How team is happy to be your accountability partner!
Just jump on our facebook page and post your 3P goals for next year and you will receive a free signed copy of Bushy's next book, 'Get Invested', as soon as it is published in 2019.
Or if you are a bit shy, just email Bushy your 3 goals.
Listen and subscribe via Apple Podcasts, Spotify, PlayerFM, search Google Podcasts or the player below. 
Listen to Living By Design (Part 1) here.
Get Invested is the podcast dedicated to time poor professionals who want to work less and live more. Join Bushy Martin, one of Australia's top 10 property specialists, as he and his influential guests share know-how on the ways investing in property can unlock the life you always dreamed about and secure your financial future.
Remember to subscribe on your favourite podcast player, and if you're enjoying the show please leave us a review.
Find out more about Get Invested here 
Want to connect with Bushy? Get in touch here