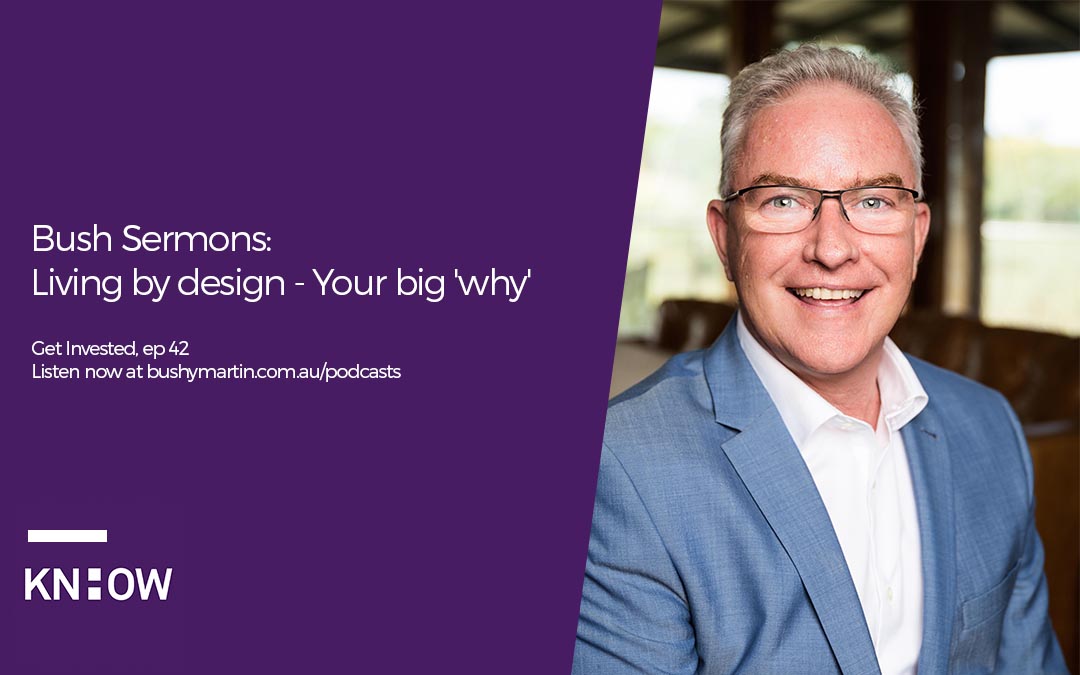 Welcome to the first of two special Get Invested living by design 'mini-sodes' to round out the year and kick off the new year with purpose and focus.
(At the time of recording it is the end of 2018, but these episodes will be relevant to you ANY TIME!)
In this episode, Bushy Martin reveals his simple process to help you review your year and track your progress towards achieving freedom, however you define it.
Remember: As Bushy says in this episode, write down your perfect day and email it to him: hello@khgroup.com.au. We'll then send you a first edition, signed copy of Bushy's next book, 'Get Invested', as soon as it is published in 2019.
Listen and subscribe via Apple Podcasts, Spotify, PlayerFM, search Google Podcasts or the player below. 
Listen to Living By Design (Part 2) here.
Get Invested is the podcast dedicated to time poor professionals who want to work less and live more. Join Bushy Martin, one of Australia's top 10 property specialists, as he and his influential guests share know-how on the ways investing in property can unlock the life you always dreamed about and secure your financial future.
Remember to subscribe on your favourite podcast player, and if you're enjoying the show please leave us a review.
Find out more about Get Invested here 
Want to connect with Bushy? Get in touch here