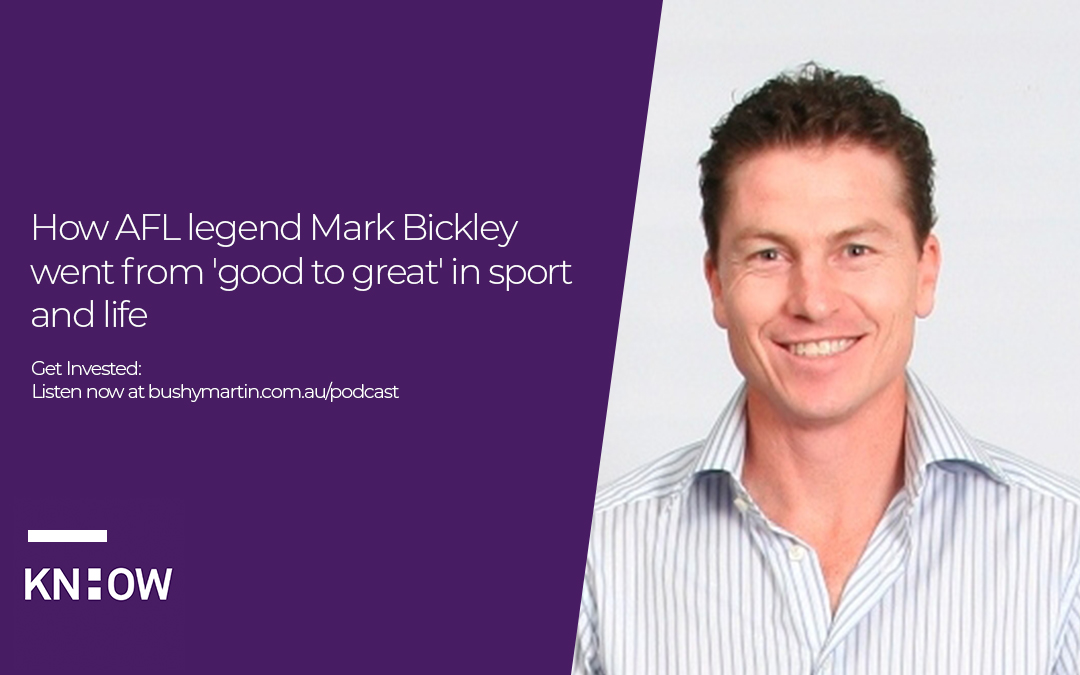 Mark 'Bicks' Bickley is one of South Australia's best-known humble heroes – a country boy from the regional town of Port Pirie who went on to become a dual premiership AFL captain with the Adelaide Crows, with 272 games to his name over a 13 year career.
His rare contribution to the game was recognised with his admission into the Australian Football Hall of Fame.
But his success didn't end here, in fact this was only the beginning. Since then he has enjoyed a long career in the media, both on TV and now on radio. He has also owned and run a retail business, was the Chairman of prominent organisation SA Great, the premium collective to promote the merits of the best kept secrets in South Australia. He has also enjoyed a stint in the coaching chair of his beloved Adelaide Crows.
I've been a quiet admirer of Bicks for many years, not only for his obvious achievements, but more for the way he goes about everything he does.
In this fascinating interview, you will find answers on how to go from good to great, along with the highs and lows associated with elite performance in sport, business and life in general, and much more.
Listen and subscribe via Apple Podcasts, Spotify, PlayerFM, search Google Podcasts or the player below. 
Get Invested is the podcast dedicated to time poor professionals who want to work less and live more. Join Bushy Martin, one of Australia's top 10 property specialists, as he and his influential guests share know-how on the ways investing in property can unlock the life you always dreamed about and secure your financial future.
Remember to subscribe on your favourite podcast player, and if you're enjoying the show please leave us a review.
Find out more about Get Invested here 
Want to connect with Bushy? Get in touch here