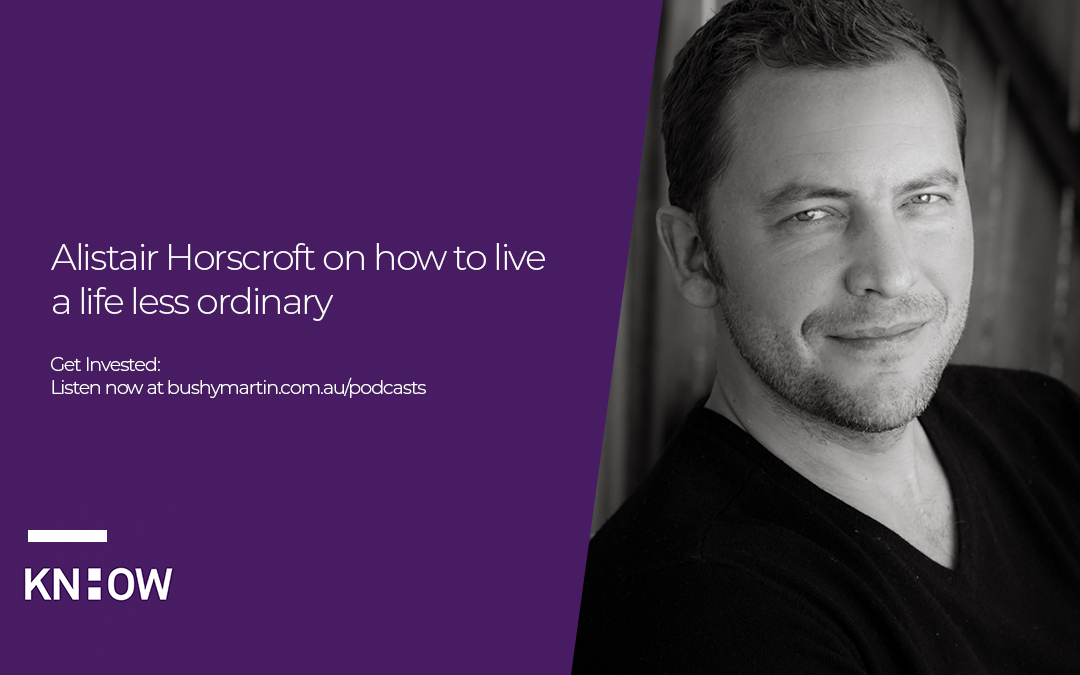 If you are serious about living a life less ordinary and are prepared to do the self-work required to break through and make the changes, then you are going to love this episode's guest.
Alistair Horscroft is an Advisor For Lives Less Ordinary and founder of The Mind Academy and the Optimal Life Co.
He's a multi-business owner, philosopher, advisor, coach, author, designer and optimal life researcher. He has been a TV presenter, brand developer, therapist, trainer and creator for over 20 years. His own life and achievements are most certainly in the 'life less ordinary' category.
Alistair has an honours degree in philosophy, is a coach and coach trainer, as well as a master trainer of clinical hypnotherapy and neuro-linguistic programming or NLP.
He originally shot into the public eye with his hit Discovery Channel TV series 'The Life Guru' which ran for over five years in Europe.
With over 20 years of training and practice he's a recognised expert in behaviour change, as well as the practical applications of philosophy, coaching and modern psychology for success, peace of mind and emotional, mental and physical well-being.
His shows and training formats are still emulated the world over today. In London he was known as the 'therapist's therapist' and celebrity coach. He worked with celebrities, rock and pop stars, elite sportspeople, entrepreneurs and CEOs.
Alistair will help you be emotionally well, mentally creative, physically vital, spiritually aware, happy in relationships and achieve your life goals.
With great humour, insight, and knowledge, Alistair will help you go to the next level.
And if you enjoy today's episode, then do yourself a massive favour and come and join us at the upcoming Wake Up Adelaide conference in Adelaide on November 21 and 22 at the Adelaide Convention Centre. For tickets and more info, visit: www.wakeupadelaide.com
Listen to this episode now and subscribe via Apple Podcasts, Spotify, PlayerFM, search Google Podcasts or the player below. 
Get Invested is the podcast dedicated to time poor professionals who want to work less and live more. Join Bushy Martin, one of Australia's top 10 property specialists, as he and his influential guests share know-how on the ways investing in property can unlock the life you always dreamed about and secure your financial future.
Remember to subscribe on your favourite podcast player, and if you're enjoying the show please leave us a review.
Find out more about Get Invested here 
Want to connect with Bushy? Get in touch here

Podcast produced by Apiro