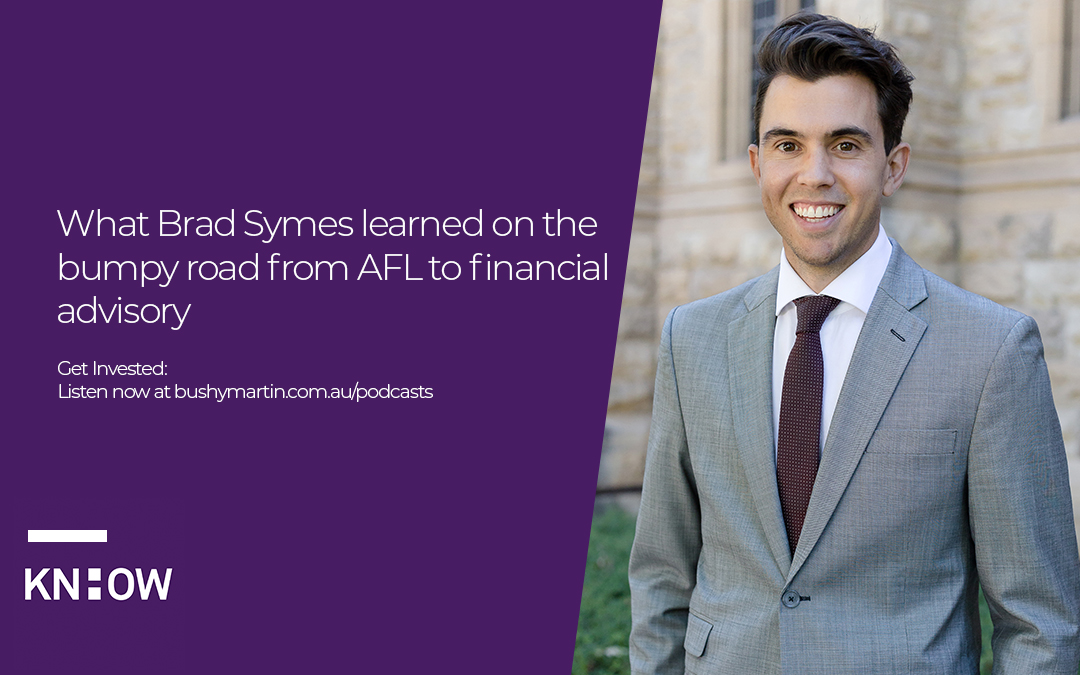 They say that it doesn't matter how many times you get knocked down, it is how many times you get back up again that counts. And nobody knows that better than former AFL footballer turned financial advisor Brad Symes.
Despite breaking bones, being knocked out, concussed and suffering head injuries over 13 times throughout his football career, Brad's star continued to rise.
He went from country footy to playing in the state league, then played in the AFL for both of South Australia's teams, Port Adelaide and the Adelaide Crows. He played in two state SANFL league premierships and an AFL grand final. His contribution to the game was recognised towards the end of his career when he shared the State league's top honour, winning a joint Magarey Medal for player of the season.
If you watch the video replays of some of Brad's bone crunching, body bouncing incidents, and the earth shuddering severity, it just takes your breath away.
But this is the measure of Brad, despite repeated injuries he never failed to go in hard, give 100% and put his body on the line – his repeated bravery, work ethic and commitment is testament to his never say die character.
And not surprisingly his success has only started on the sporting field, as he has always had his eye on the longer term and the bigger picture. Brad was one of the few players to complete his university finance degree while playing footy, then he ran a business with his wife and is now enjoying success as a financial advisor with Morgan Stanley Wealth Management.
So, if you are keen to hear first hand about what it takes to achieve success regardless of the trials and tribulations that life keeps throwing at you, then you're going to love this chat with Brad Symes.
Listen and subscribe via Apple Podcasts, Spotify, PlayerFM, search Google Podcasts or the player below. 
Get Invested is the podcast dedicated to time poor professionals who want to work less and live more. Join Bushy Martin, one of Australia's top 10 property specialists, as he and his influential guests share know-how on the ways investing in property can unlock the life you always dreamed about and secure your financial future.
Remember to subscribe on your favourite podcast player, and if you're enjoying the show please leave us a review.
Find out more about Get Invested here 
Want to connect with Bushy? Get in touch here

Podcast produced by Apiro