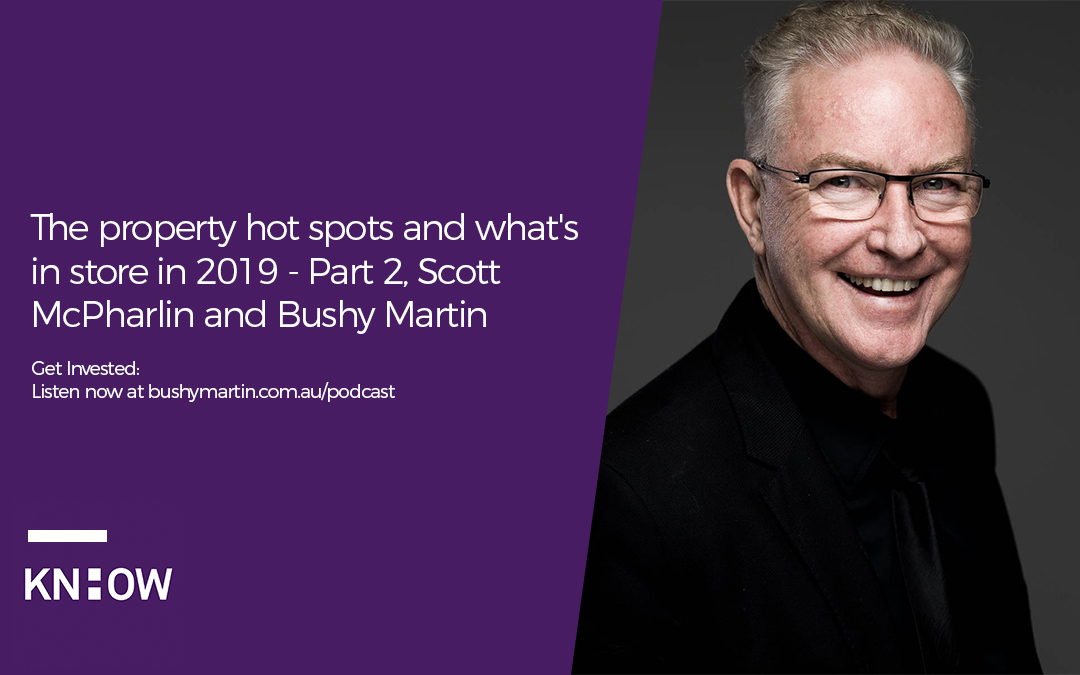 In this episode we continue the discussion on property hot spots and what's in store for 2019, this time focusing on the local South Australian market.
We're joined by leading South Australian real estate agent Scott McPharlin from Magain Real Estate, a high performer, multi-award winner who is known for his no nonsense approach to real estate.
In this episode you'll get insights for the year ahead in South Australian property, including the areas that are 'hot or not'.
Listen and subscribe via Apple Podcasts, Spotify, PlayerFM, search Google Podcasts or the player below. 
Go back and listen to Part 1
Get Invested is the podcast dedicated to time poor professionals who want to work less and live more. Join Bushy Martin, one of Australia's top 10 property specialists, as he and his influential guests share know-how on the ways investing in property can unlock the life you always dreamed about and secure your financial future.
Remember to subscribe on your favourite podcast player, and if you're enjoying the show please leave us a review.
Find out more about Get Invested here 
Want to connect with Bushy? Get in touch here

Podcast produced by Apiro