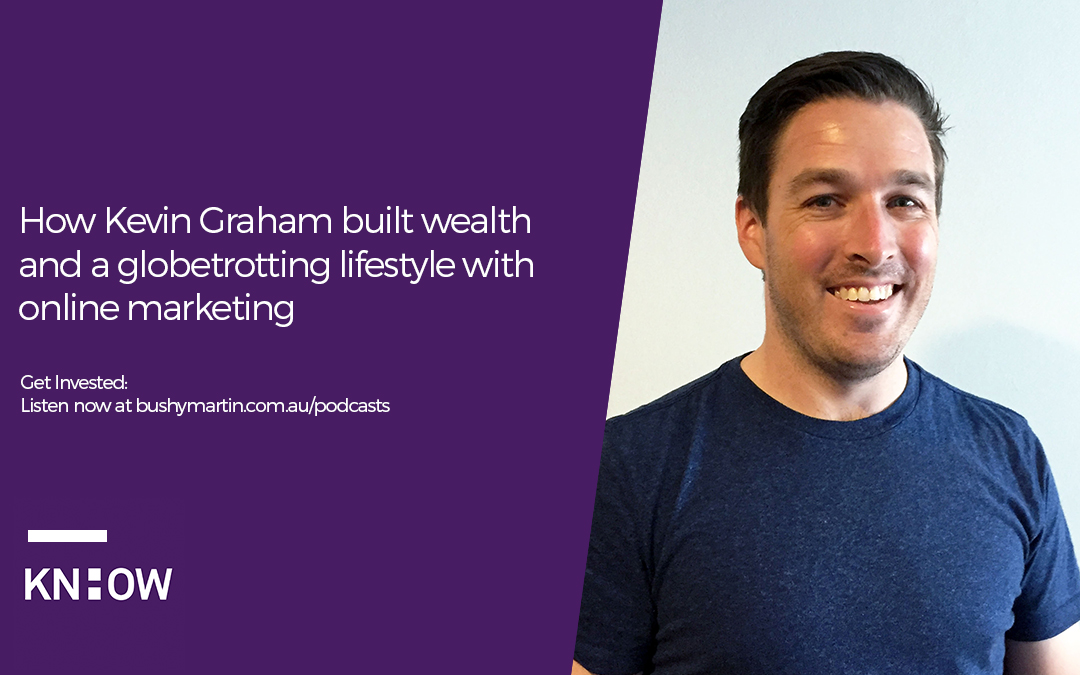 A little more than five years ago, Kevin Graham was living comfortably in Adelaide, South Australia, with a secure government job in IT.
He was dabbling in the local property market, and seemingly setting himself up nicely. But Kevin felt trapped on the treadmill and longed to break free.
Fast forward to today, Kevin is a globetrotting online entrepreneur currently based in idyllic Chiang Mai, Thailand. He's built a strong, location independent business that gives him the freedom and flexibility to do what he likes, when he likes, where he likes.
How did he transform his life in such a short period of time? Kevin shares his story and insights with Bushy Martin.
Connect with Kevin Graham here.
Listen and subscribe via Apple Podcasts, Spotify, PlayerFM, search Google Podcasts or the player below. 
Get Invested is the podcast dedicated to time poor professionals who want to work less and live more. Join Bushy Martin, one of Australia's top 10 property specialists, as he and his influential guests share know-how on the ways investing in property can unlock the life you always dreamed about and secure your financial future.
Remember to subscribe on your favourite podcast player, and if you're enjoying the show please leave us a review.
Find out more about Get Invested here 
Want to connect with Bushy? Get in touch here