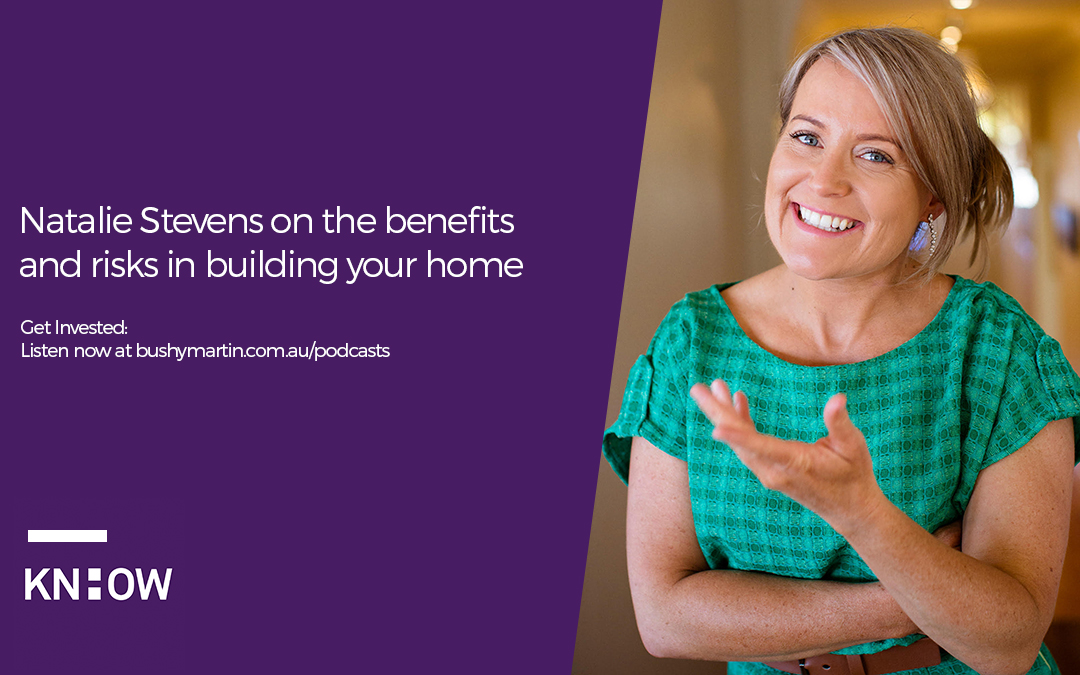 When it comes to the topic of your future home, the age old question is sure to come up – do I buy or build? 
In our experience at Know How, building can save you tens of thousands of dollars and unleash huge value into your property portfolio.
But some investors are put off by the horror stories shared by those who have had nightmare experiences with building.
There are few people better positioned to address the risks, uncertainty and complexity in building than our guest Natalie Stevens.
Natalie is the founder and CEO of Build In Oz, an online membership based platform that shares the benefits of building with Australian families who are looking to upgrade their existing home or break into home ownership for the first time.
Natalie, who is also author of Building Home and Better Business, Better Life, Better World, reveals her step by step building process, which is guaranteed to save you time, money and stress.
We also discuss how to get a better lifestyle for less, how Natalie gives back through her charitable ventures, and much more.
Listen and subscribe via Apple Podcasts, Spotify, PlayerFM, search Google Podcasts or the player below. 
Find out more about Build In Oz
Find out more about Natalie Stevens
Get Invested is the podcast dedicated to time poor professionals who want to work less and live more. Join Bushy Martin, one of Australia's top 10 property specialists, as he and his influential guests share know-how on the ways investing in property can unlock the life you always dreamed about and secure your financial future.
Remember to subscribe on your favourite podcast player, and if you're enjoying the show please leave us a review.
Find out more about Get Invested here 
Want to connect with Bushy? Get in touch here