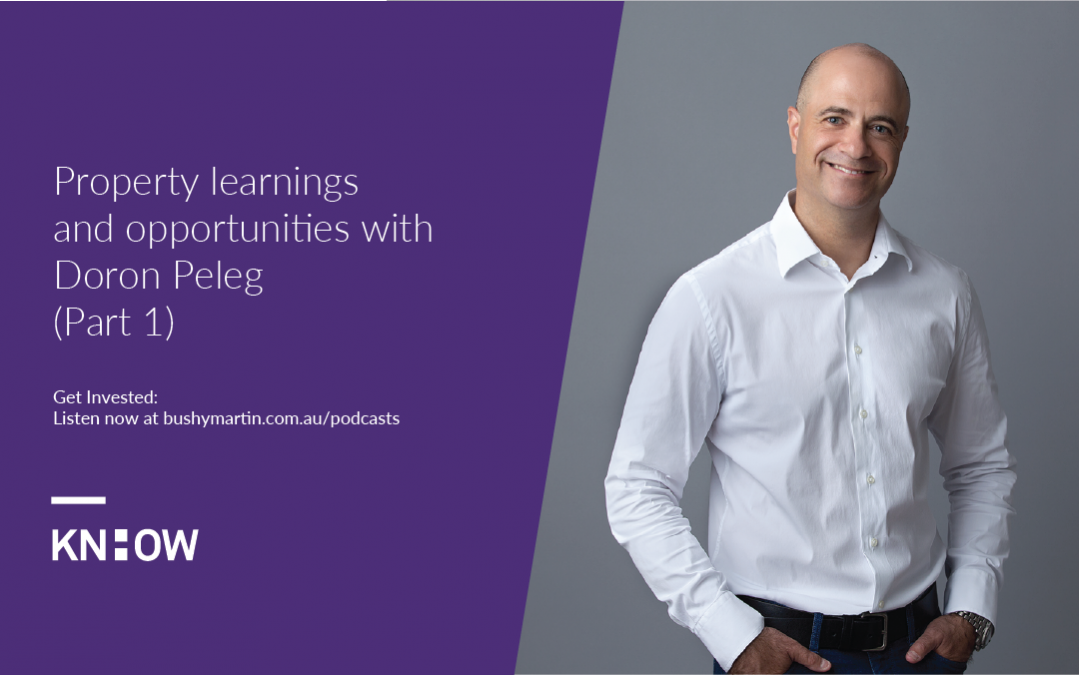 As we start a new year and a new decade, it is a great time to reflect on the past, learn from it and plan what we'll do to optimise our opportunities in the future.  So that's exactly what we're going to do in this two-part special on the Get Invested podcast.
In part one, we focus on what has happened in property nationally over the last couple of years and what lessons we gleaned from it. 
In the next episode we will focus on the future – what's in store in the year ahead from the macro to the micro level, what impact will this have on property in Australia and where should you invest if you're looking for sustainable success. 
And to help shed some light on this there's no-one better qualified or better positioned than special guest Doron Peleg.  
For those of you who have been listening to Get Invested for some time, you will remember Doron from episode 24 where he opened our eyes to successful property investment principles and the benefits of his unique forward projecting research from his company Riskwise – if you haven't had a listen to this episode then it is a great listen so check it out.   
As the CEO and Founder of RiskWise Property Research – Australia's most innovative independent research house – Doron has more than 20 years experience in risk management including time as an Executive Manager at Westpac. 
If you're looking for true independent objective and most importantly forward projecting research on every state, suburb and property in the country, check it out here.   
So if you're an existing property owner, a potential property purchaser or an existing or aspiring property investor wanting to know what to expect, what to do and where to do it, you can't afford to miss this very insightful series. 
In addition to reviewing what has happened in the world of property and finance over the last few years and the lessons that this teaches us, today we learn about the benefits of Riskwise's unique macro to micro property research approach, how you can acquire what he classifies as a 'triple A rated property' and what information you can and need to access so you can make better informed property decisions based on the future, not just the past. 
Listen to this episode now and subscribe via Apple Podcasts, Spotify, PlayerFM, search Google Podcasts or the player below. 
Listened to this episode? Jump to part 2 now. 
Get Invested is the podcast dedicated to time poor professionals who want to work less and live more. Join Bushy Martin, one of Australia's top 10 property specialists, as he and his influential guests share know-how on the ways investing in property can unlock the life you always dreamed about and secure your financial future.
Remember to subscribe on your favourite podcast player, and if you're enjoying the show please leave us a review.
Find out more about Get Invested here 
Want to connect with Bushy? Get in touch here

Podcast produced by Apiro